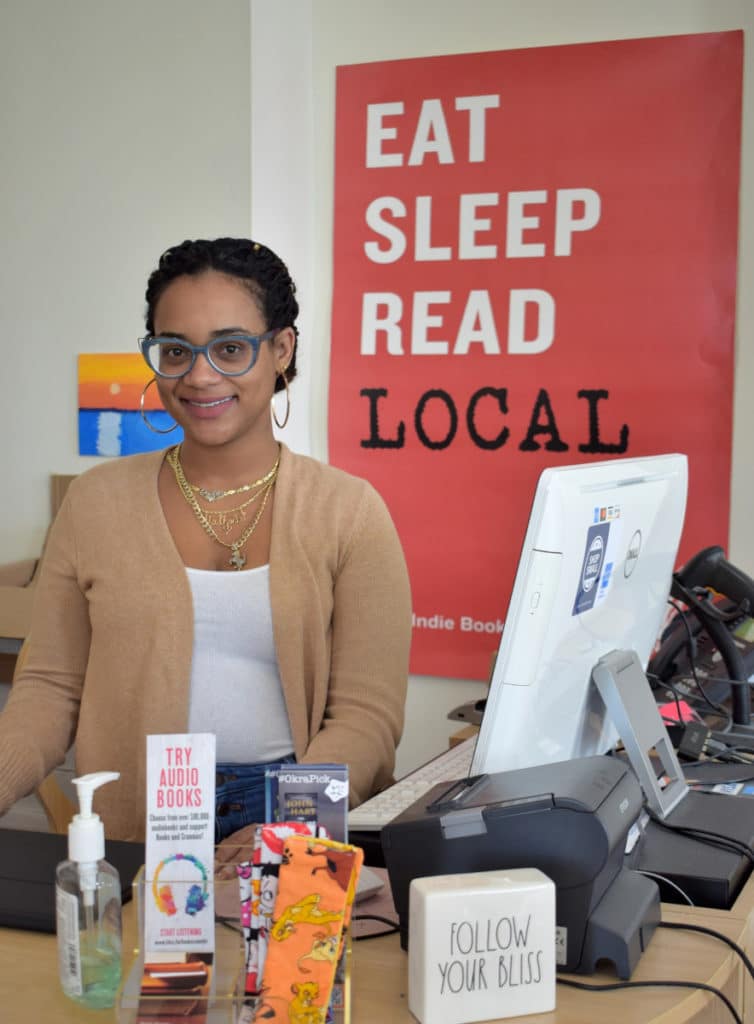 DeShanta Hairston, owner of Books and Crannies in Uptown Martinsville, knows all about books, but when it comes to running a business, she relies on the Longwood Small Business Development Center (SBDC) to fill in the "crannies."
Hairston recalls her first visit to SBDC's business analyst Michael Scales.
"I told him that I knew how to run a bookstore, but the business side wasn't really my thing," she says.
Fortunately, SBDC was ready and willing to help.
Hairston, who's always loved books, decided to open her own store when she was named a winner in the Startup Martinsville grant program.
"My undergrad background from Old Dominion University through distance learning at Patrick Henry Community College (PHCC), so I knew how to write a business plan," Hairston explains.
SBDC had opened an office in the Thomas P. Dalton IDEA Center at Patrick Henry Community College (PHCC) in 2018.
At the time, PHCC President Dr. Angeline Godwin was enthusiastic about the small business/college connection. She's pleased that it continues to help small business owners like DeShanta Hairston.
"Vision. Strength. Passion. These words capture DeShanta and her dream of being an independent bookstore owner," Godwin says. "She embraces her entrepreneurial spirit, but continues to learn and grow in business savvy — she brings an edge of reality and inspiration all bundled together beautifully."
Hairston used that edge and the $12,715 grant from Startup Martinsville to open her store.
"After I opened, I decided to get involved with SBDC," she relates.
After that first visit, Michael Scales went to work and developed a plan.
"Michael and I sat down and went over his plan to look at the things I needed to sustain my business and help me grow," Hairston says. "I know I wouldn't have been able to do that on my own."
When the pandemic hit, Hairston once again turned to SBDC.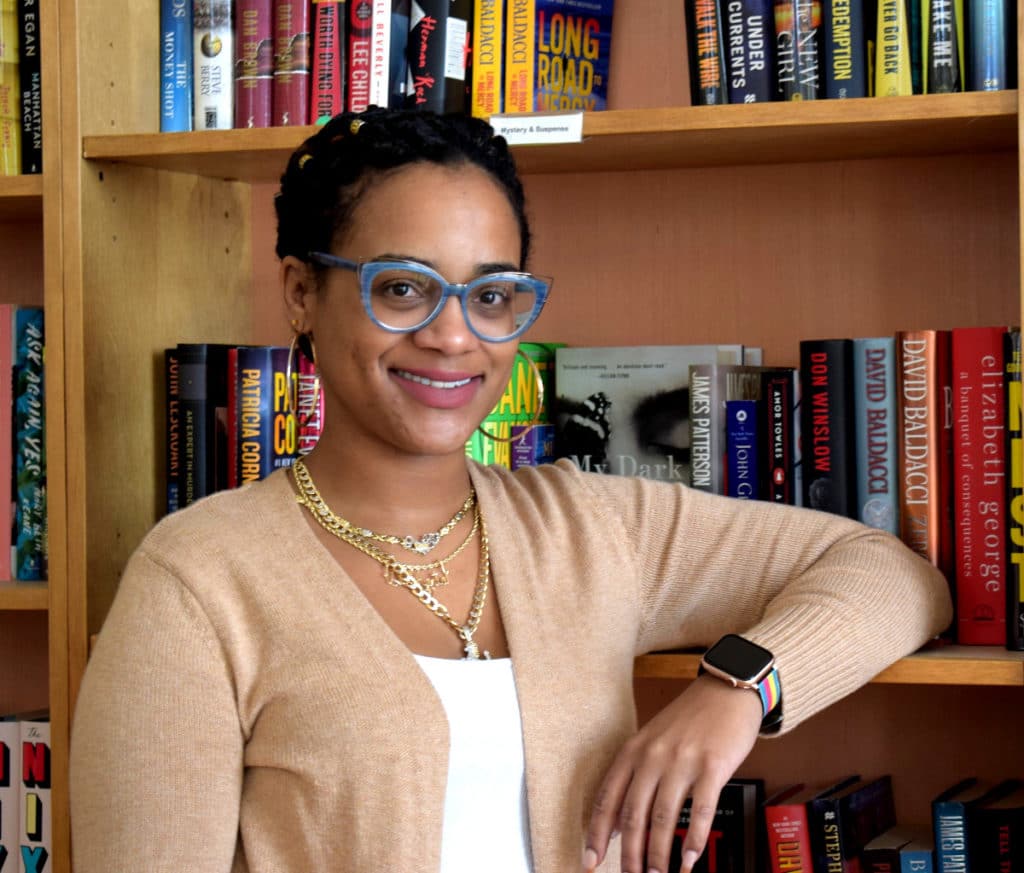 "For probably two months I was completely shut down before I moved into curbside pickup," she relates. "At that point my online sales began to pick up."
Hairston credits people staying at home with more time to read for part of that increase in sales, but perseverance and hard work — as well as SBDC guidance — also played into her success.
"SBDC helped me with being competitive online and getting my online marketing to a point where it was more personable," she adds. "After I went viral on Twitter at the beginning of the summer, my online sales went from local to national. That led to many, many hours of me sitting at the computer processing online orders and shipping them out one by one by myself."
During that time Scales provided analytics to support Hairston's work.
"Michael showed me the specific number of orders I needed to fill each month to meet my goals," she adds. "That really helped me understand what it would take for my business to continue to succeed and to actually grow over time."
Hairston is thankful that her business did not suffer from a steep decline in sales during the pandemic.
"I'm one of the lucky ones," she adds.
She credits SBDC for helping her through a difficult time.
"Michael Scales helped a lot with the business side," she adds. "I do feel that I have more business knowledge after working with him."
Hairston is currently working on adding more personal touches to her marketing on Facebook, Instagram and Twitter and is working with a website designer to update her web page.
She is happy to recommend SBDC to anyone starting a business.
"It's very helpful to incorporate SBDC into your plan," Hairston concludes. "It starts you in the right direction straight out of the gate."