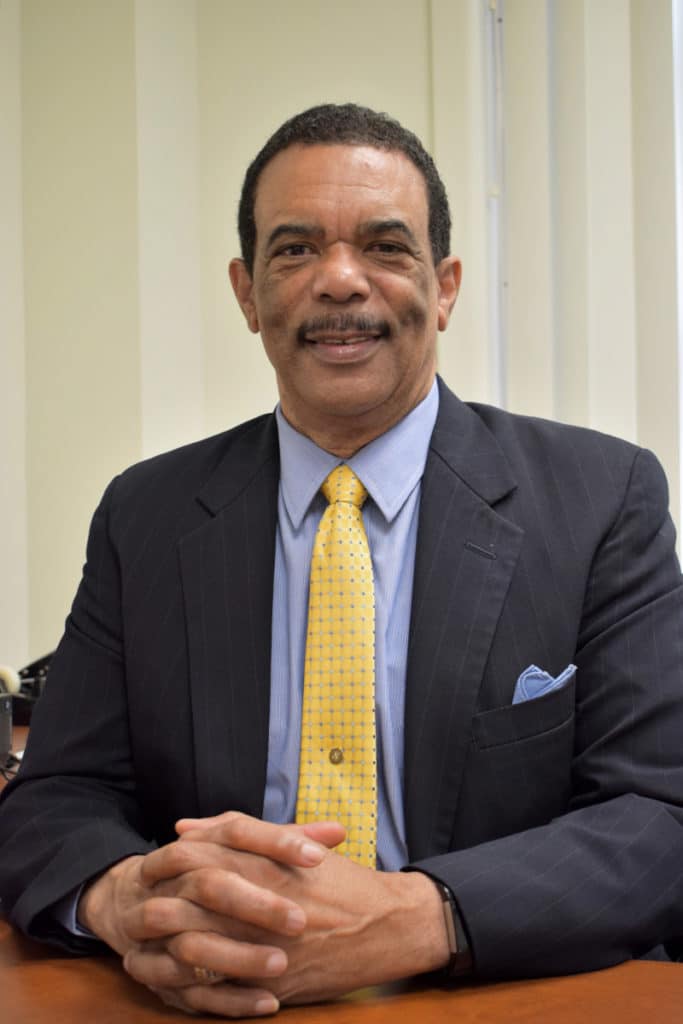 Michael Scales, business analyst for the Longwood Small Business Development Center Western Region, knows business from the ground up. The Martinsville native owned and operated a family construction business for over 30 years.
Scales, who will base his operations in the Patrick Henry Community College (PHCC) Dalton IDEA Center located at 26 Fayette Street, Uptown Martinsville, is looking forward to building relationships with SBDC clients.
"Recently, Longwood SBDC reorganized and moved to a more regional approach using a team of consultants," Longwood SBDC Executive Director Sheri McGuire says. "Michael will assist in covering our western territory and be our 'boots on the ground' in Martinsville, Henry County, and Patrick County."
PHCC President Angeline Godwin is enthusiastic about the small business/college connection.
"PHCC has enjoyed its partnership with SBDC, and we are confident that housing the office in our Dalton IDEA Center in Uptown Martinsville will provide greater access, exposure and camaraderie for the communities that we mutually serve," Godwin says. "Entrepreneurship is alive and well in our region, and this collaboration further enhances our work."
They both believe Scales is an ideal fit for the Martinsville position.
"Other than going to UVA in Charlottesville, I've been in Martinsville my whole life," he notes. "I went to college to get my financial and accounting background so I could come home and work in the family business."
After taking over the business from his father, Scales primarily worked on projects for the Virginia Department of Transportation.
"I found that I was really good with math," he adds. "Whether it's a finance problem or figuring out the super elevation of a curve for a roadway, if you know how to use formulas, you can do it."
For the past five years Scales has shared his expertise as a workforce development instructor at PHCC.
"Teaching at PHCC, I've learned the satisfaction of what I call 'light bulb moments,'" he relates. "When my students get it, you can see it in their eyes. They understand, and they want to learn more."
Now Scales is excited about sharing similar "light bulb moments" with small business clients.
"Michael will link clients and stakeholders in our Western Region to Longwood SBDC resources available throughout Southern Virginia," McGuire says.
Scales will begin with a one-on-one approach for startup clients.
"I want to make sure potential business owners have a knowledge of the business they want to pursue," he explains. "Once I find out what particular services my clients need, then I'll set up workshops on general business topics like Quickbooks or accounting."
If Scales can't meet a client's need, he'll find someone in the SBDC network who can.
"We all work together," Regional Manager Lin Hite adds. "SBDC is like a big family, and we're excited to welcome Michael as our newest member."
Michael Scales
Business Analyst – Martinsville
Telephone: 276-656-5475
[email protected]