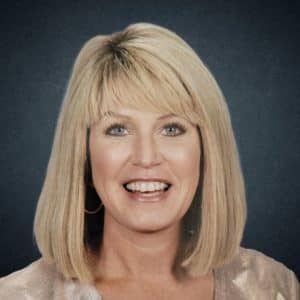 The Longwood Small Business Development Center (LSBDC), known for its three-decade-long commitment to nurturing entrepreneurship in Southern Virginia, is delighted to announce the appointment of Dana Knott as Central Region Director. Starting August 25, Knott will spearhead initiatives aimed at enhancing the economic growth of the small business sector located in LSBDC's Central Region, which includes the counties of Amelia, Brunswick, Buckingham, Charlotte, Cumberland, Lunenburg, Mecklenburg, Nottoway and Prince Edward.
"This is my dream job," said Knott. "Not only do I get to use all of my previous business experience to help communities and small businesses, but also my education experience to help students. It feels like everything in my career has been knit together to build up to this position."
A Chesterfield native and graduate of Longwood University, Knott returns to her alma mater equipped with an impressive background. Her credentials include a B.S. in political science/pre-law from Longwood University, a post-baccalaureate certificate in public administration from Virginia Commonwealth University and an MBA in business management from Averett College. Knott's diverse experience spans retail, business management, marketing and workforce development. Her skills in management, consulting, economics and education perfectly align with the LSBDC's core mission: to empower and support current and aspiring small business owners through education, consulting and economic research.
"As an economic development outreach of Longwood University, the SBDC approach goes beyond addressing immediate needs of entrepreneurs," said LSBDC Executive Director Sheri McGuire. "We work with our regional partners to build and support a thriving ecosystem for businesses. Dana's expertise and perspective further solidify our commitment to this vision. As we continue to connect resources and uncover opportunities, she will help us to strengthen our foundation and enhance our impact on regional growth."
With a proactive approach, Knott will begin her new role by engaging directly with stakeholders, cultivating connections and supporting small business interests. Additionally, she is keen on spotlighting resources like Farmville's new SEED Innovation Hub, anticipating it will be a catalyst for regional ingenuity.
"Small business and entrepreneurs are the pulse of any community, and the LSBDC provides crucial support and resources for them to be successful," said Knott. "I look forward to planting seeds of innovation to inspire the next generation of entrepreneurs. The pandemic changed the way people do business. However, it also set the stage for so many new and innovative products and business concepts. I want to be a part of this movement."
Knott joins a team that is dedicated to making an impact through free business counseling and training workshops as well as economic development assistance.