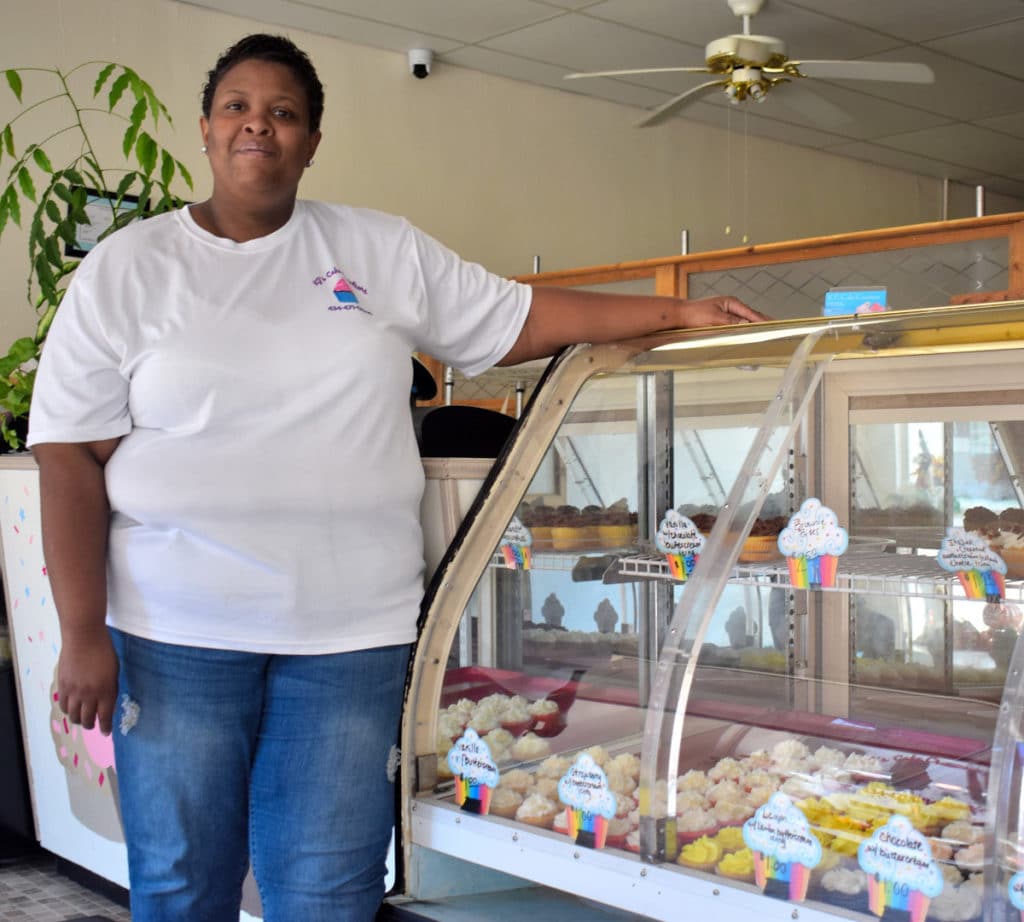 LaKisha Jackson doesn't believe in giving up. When she was laid off from her job in 2009, Jackson didn't despair; she made cakes instead. Now Jackson has her own business on South Boston's Main Street.
"My aunt got me into cake decorating," Jackson says. "After I was laid off, I decided to take a cake decorating class. I took four courses to be certified in cake decorating."
For the past eight years, Jackson has been making a name for herself selling cakes and other baked goods from her home.
"Last year a friend asked if I'd heard about the SoBo Start Up program," Jackson continues. "I thought about it, prayed about it, and asked my best friend. She told me to go for it!'"
Jackson filled out an application and started attending the classes taught by Lin Hite, director of the South Boston office of the Longwood Small Business Development Center (SBDC).
"In the classes a lot of different people came in to talk about starting a business from the ground up — all the things you needed to know," Jackson says. "They gave us analytics that showed what competition we would have. They talked about how we could reach people in our area and how to target those people."
Preparing a business plan was another important component of the class.
"SBDC has a packet for doing a business plan," Jackson explains. "It was pretty much self-explanatory. It was a big help to have that layout."
At the end of the course, Jackson presented her plan.
"During the grant award ceremony I was sitting there wondering if they'd call my name," she recalls. "When they said, 'This has been a home-based business for seven years,' then I knew, and the tears started flowing!"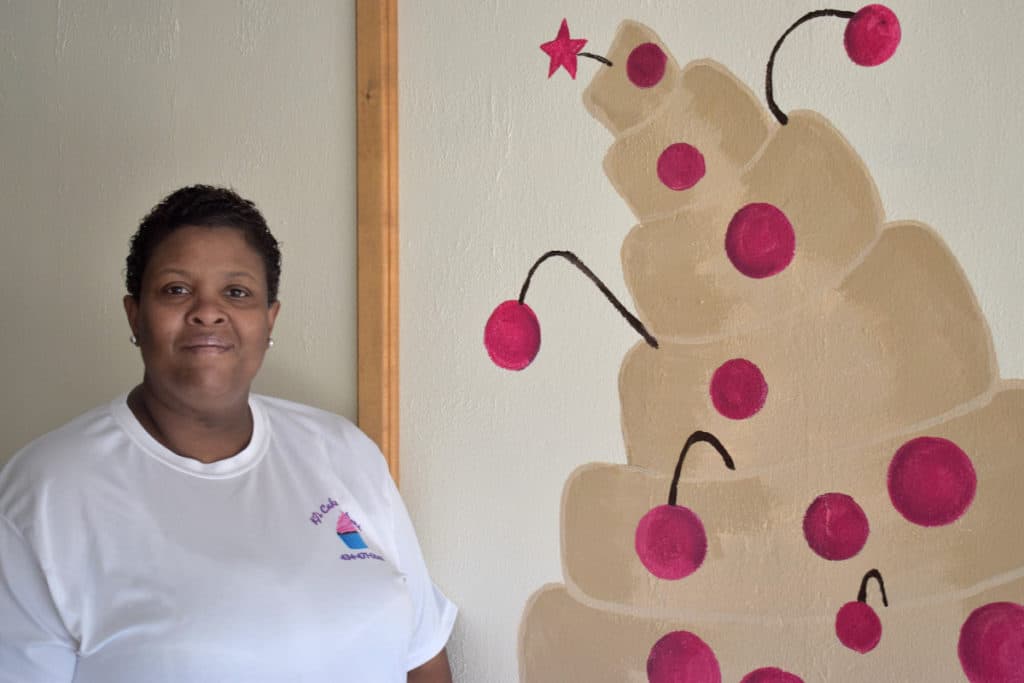 With funding from the grant, Jackson was able start her business without additional financing. Her family pitched in to transform a former tattoo parlor/beauty salon into a bakery.
"If I purchase the building, then I will need to obtain financing," she adds.
Jackson, who uses family recipes and does all the baking herself, depends on customer feedback to fill her display cases every day.
"I didn't think my business would take off like it did," she notes. "There's been some days we've sold out by 5 o'clock."
Plans for future growth include further renovations of her building.
"If I do purchase the building, I plan to fix up the second and third levels and rent it out for meetings and conferences," she adds.
As her business grows, Jackson continues to rely on SBDC for advice.
"Lin Hite has been a big asset," she says. "He will just pop in and ask, 'How are things going — do you need any help?' I'm very appreciative of that."
Jackson doesn't hesitate to tell others about SBDC.
"I highly recommend them," she concludes. "SBDC is a good backbone for your business. They'll get you headed in the right direction, and with SBDC you don't have to fight the battles by yourself."
Jackson believes that the services offered by SBDC can benefit established businesses as well.
"For me SBDC was a stepping stone," she concludes. "They get you on the right track."