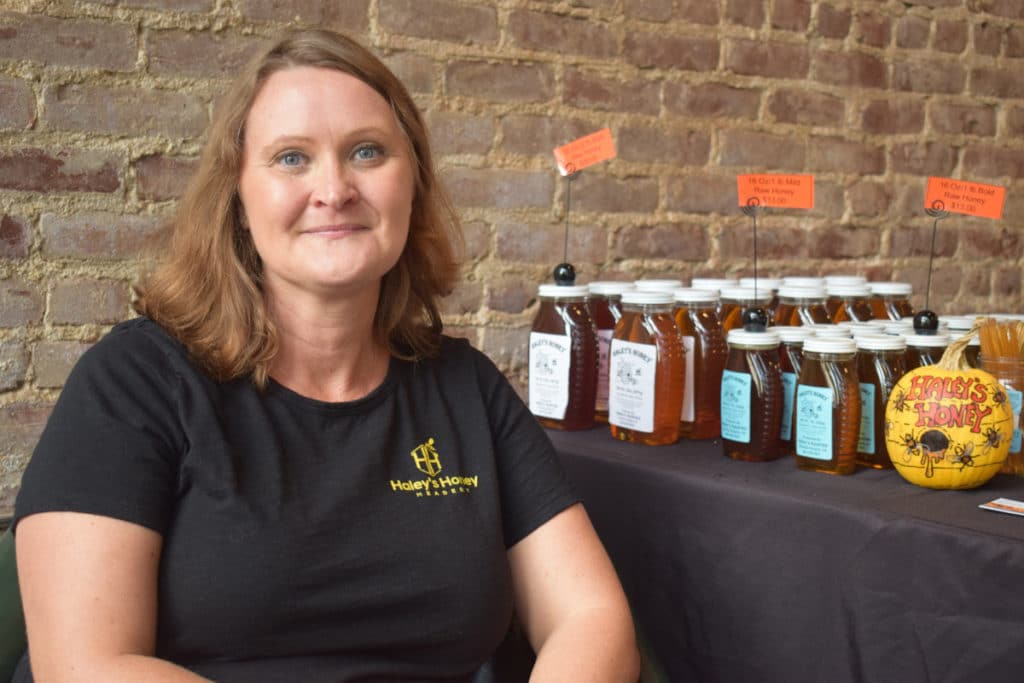 Haley's Honey Meadery is the new business on the block in downtown Hopewell, and Tonya Haley couldn't "bee" more pleased. Bees and beekeeping have been a part of her family for two generations.
"My mom and dad were beekeepers in Richmond for years," Haley says. "Later I branched out and opened Haley's Honey."
Two years ago Tonya and husband Mike decided to take their bee business a step further.
"The honey market was saturated with local farmers," Haley explains. "We needed a new product, so we decided to start a meadery and make honey wine."
Haley worked with the Longwood Small Business Development Center Crater office when she opened Haley's Honey 25 years ago.
"I decided to go back to SBDC," she adds. "Ellen Templeton at the Crater office was a tremendous help. I would go to her with a question, and she would point me in the right direction."
SBDC's direction led to funding for the meadery through Virginia Commonwealth Bank and an Agriculture and Forestry Industries Development (AFID) grant.
"The projections Ellen computed for the bank to secure the loan were very important," Haley notes. "The business plan she helped me with included description, vision and projections — everything was there."
SBDC also helped Haley secure her AFID grant that was matched by the City of Hopewell. One stipulation of the grant is the use of all Virginia products.
"We'll offer our own Virginia honey, bee pollen and meade, which is honey wine, by the bottle, glass or flight," Haley notes. "We'll also offer a light menu and have a wide array of entertainment that will get the entire customer base involved."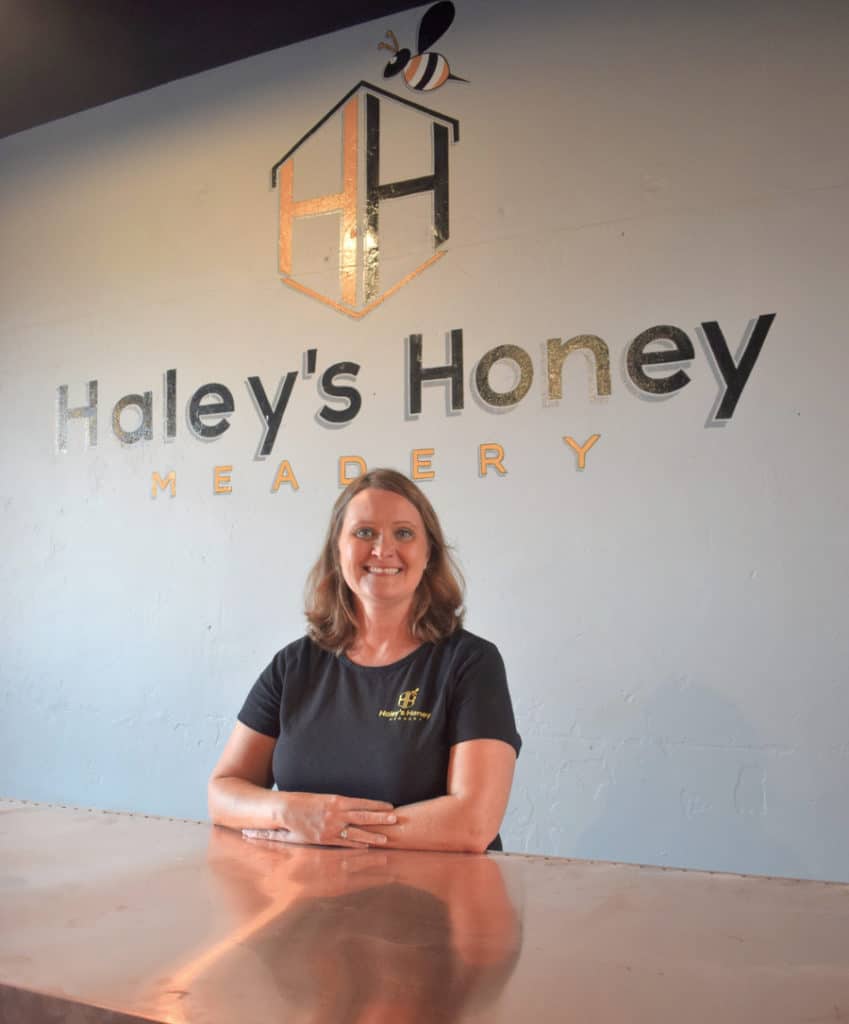 Meade, Haley explains, is biblical.
"It's one of the oldest fermented alcoholic drinks," she explains. People think it's sweet, but it's not. Meade can be either dry, semi-sweet, or fruity."
Finding the right location for this unique product was another challenge Haley took to the SBDC.
"We discussed localities where this business would work," Haley says. "Ellen talked about Petersburg, Richmond, and Hopewell. There are no breweries or meaderies in Hopewell, and they welcome unique ideas here. Hopewell was willing to work with me."
The Hopewell Downtown Partnership helped Haley find a downtown location for her business, and Haley, in turn, chose local craftsmen to renovate the building.
As the building renovation neared completion, Haley turned to SBDC to fine tune her business skills.
"I'm taking a Quickbooks class that meets every other week," she notes. "That's helped a lot with bookkeeping — that's complicated if you don't have someone guiding you through it."
Another plus for Haley was the cost.
"Since I was working with SBDC the class was free to me," she says.
SBDC also had a hand in planning growth for the new business.
"My plan is to stay small, so I think my growth will be in the varieties I offer," Haley explains.
As her business grows, Haley plans to stay connected to SBDC.
"There's no way I could have figured out all the projections for this business on my own," she adds. "One person just can't do it."
Haley believes that SBDC helped her establish her business in the right place at the right time.
"In the next five years this little downtown in Hopewell is going to change," she predicts. "I'm hopeful in Hopewell!"
With SBDC on her side, Haley believes there's no other way to be.