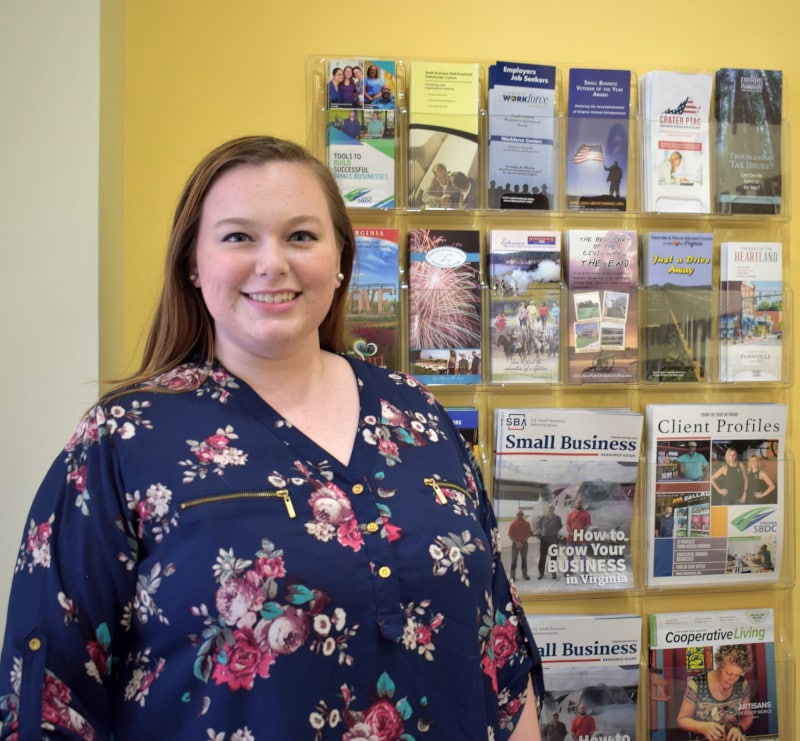 A Longwood SBDC internship was a perfect fit for Lindsey Hottinger. She's a big supporter of small businesses.
"My parents own a garden center," she says.
When an internship at SBDC became available, Lindsey didn't hesitate.
"Finding an internship during COVID was really hard," she relates. "Dr. Magnini, one of my professors, spoke highly of SBDC, so I decided to apply."
Since starting her internship in January, Lindsey has worked primarily with SBDC Business Analyst Brandon Hennessey. Typically she spends 10 to 12 hours a week on internship work.
"It's exciting to be able to work with clients to help them get their dreams off the ground," she says.
The size and scope of SBDC projects also appeals to Lindsey.
"One of the bigger projects I've been doing is agricultural," she notes. "Like a lot of prospective business owners, this client has a lot of great ideas but needs to focus more to get the business started."
Lindsey has already learned the sound advice that new business owners need to hear.
"We tell clients to make sure their resources aren't too spread out," she says. "You can only do so much starting out."
Lindsey's ultimate goal is to go into marketing.
"I like design," she says. "Eventually I hope to run my own business in a totally different area of interest: nature education and conservation."
Variety is important to the senior business major, who has a concentration in marketing and minor in technical theater. She also believes in community service.
"I belong to Alpha Phi Omega, a national co-ed service organization," she adds. "We've done a lot of projects around Farmville, like going to The Woodland (prior to COVID) to visit residents," she explains. "We also chaired a project that provided therapy for a young man with cerebral palsy."
Lindsey believes the internship at SBDC has given her a better understanding of Farmville and the small businesses that support it.
"In the classroom I can memorize terms, but being able to apply them in situations with real people, real businesses and real money is more rewarding," she says. "I want to do things to help people — that's what's important to me."
Lindsey, who grew up in Louisa, likes small town life.
"I'm actually planning to live in Farmville," she says.
If anyone should ask for business advice, Lindsey has a ready answer.
"I'll tell them I know people who can help," she concludes. "That's Longwood SBDC."