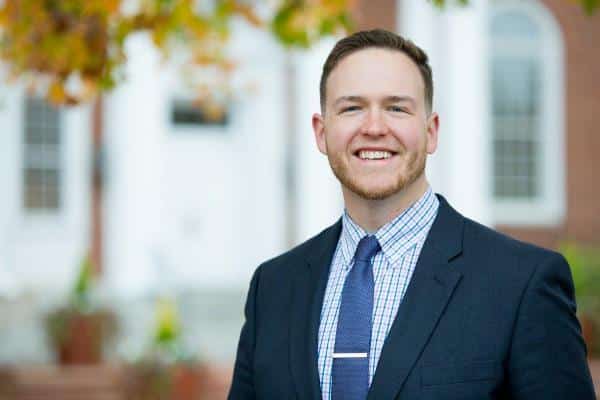 SBDC Director of Innovation, Research and Entrepreneurship Brandon Hennessey sees every new business as a work in progress. It's not just a figure of speech for Hennessey — he started his career as an art teacher.
Hennessey, who has a degree in visual art, painting and drawing with a concentration in education, later received a Master of Business Administration degree from Longwood University.
"I taught art in the Prince Edward school system," Hennessey says. "During my second year of teaching, I had students who needed help with chemistry and calculus, so after they finished their art projects, I'd help them."
Hennessey discovered that while he had technical expertise in art, his mind was more attuned to math.
"I felt that I could have more of an impact by getting my MBA," he adds.
Hennessey took a position at Longwood SBDC where he currently serves as business analyst.
"I work on a wealth of things for SBDC clients seeking to open a business or are an existing business in the Central Virginia region," he says. "More often than not, these clients need help with financing or capital to start a business. My specialty is to help them figure out how to finance a business and also develop a business plan."
A business plan, Hennessey believes, is the best way for a new business to keep track of what's working — and what isn't.
"I give clients a practical abstract of where they're headed and what actions they will need to take in order to be successful," he adds.
As he did with his art students, Hennessey strives to develop interpersonal relationships with his SBDC clients.
"I think that's important," Hennessey concludes. "I believe in being there for my clients."
Brandon Hennessey
Director of Innovation, Research and Entrepreneurship – Farmville
Telephone: 434.395.2752
[email protected]