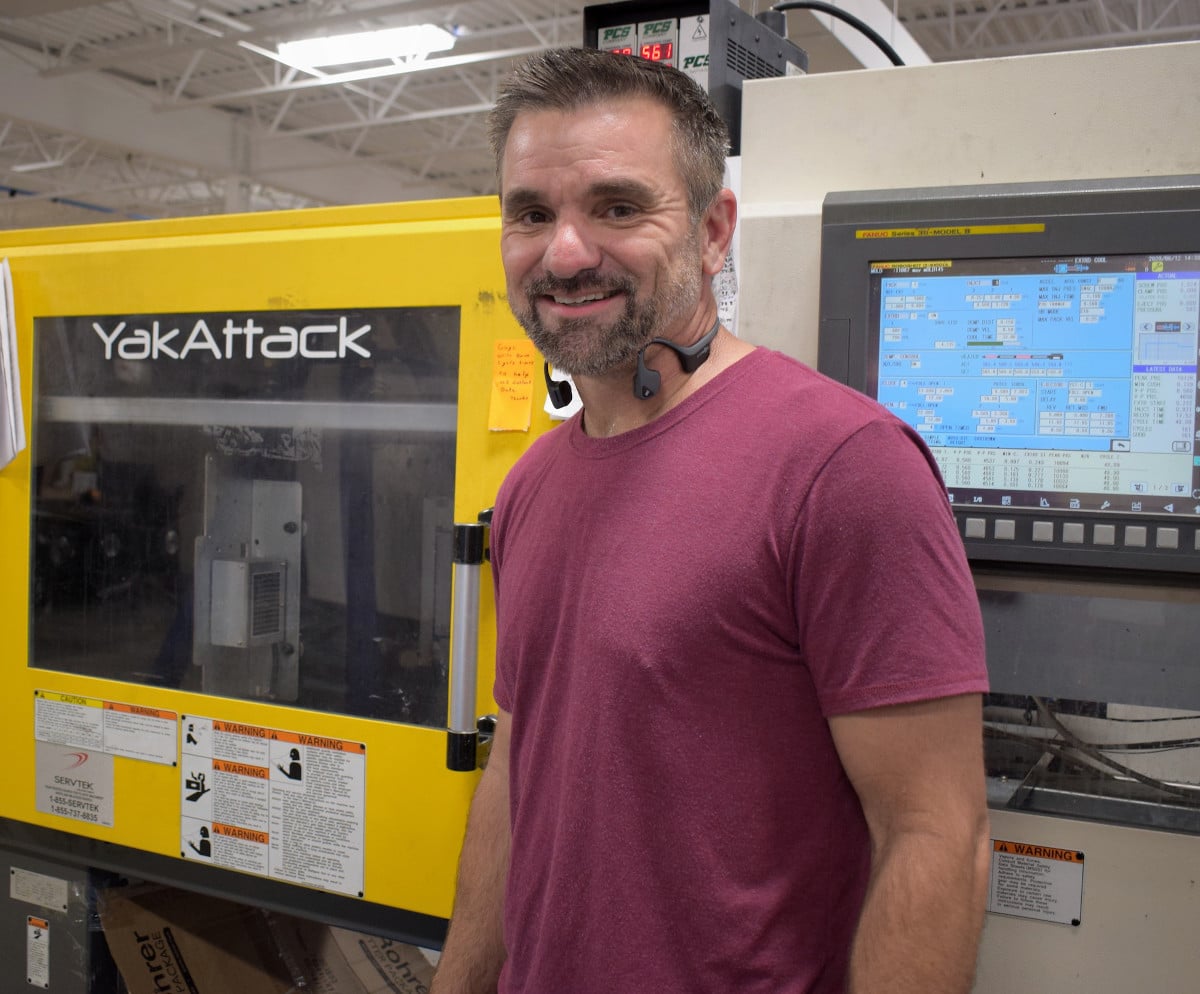 When the COVID-19 pandemic arrived in late March, Farmville's kayak accessory business lived up to its name. Yak Attack's owner Luther Cifers attacked the economic slowdown with a common sense solution. In a matter of weeks, his company switched production from kayak accessories to Personal Protective Equipment (PPE). Beneficiaries included Centra Southside Community Hospital, local nursing homes, and area doctors and dentists.
"At Yak Attack we have the capability to launch new products rather rapidly," Cifers explains. "We have an engineering staff onsite, and we design products in-house. Once a product is designed and needs to go to tooling, we also build that tooling. We can go from concept to a functional, shippable product faster than most companies."
Yak Attack, a company with current sales of $6 million annually, also experienced an economic slowdown from the COVID-19 crisis.
"Quite frankly, we had a lot of orders that just dried up," Cifers says. "Knowing that we had the capability and knowing that there was an urgent need out there, we decided it would be a shame to just sit out the shutdown."
At that point the Longwood Small Business Development Center (SBDC) offered assistance.
"Once we moved to Farmville, SBDC introduced themselves," Cifers says. "Little by little, we built a relationship."
Cifers' main contact was SBDC's Western Region Lead Consultant Michael Duncan.
"Michael Duncan has had a lot of manufacturing experience and still has a lot of contacts from his years in business," Cifers notes. "He helped us navigate the whole PPE thing. Michael's input guided us through the regulatory hurdles."
Once in production, Yak Attack provided PPE at cost.
"We also donated a lot of PPE with funds raised through a Go Fund Me campaign," Cifers adds.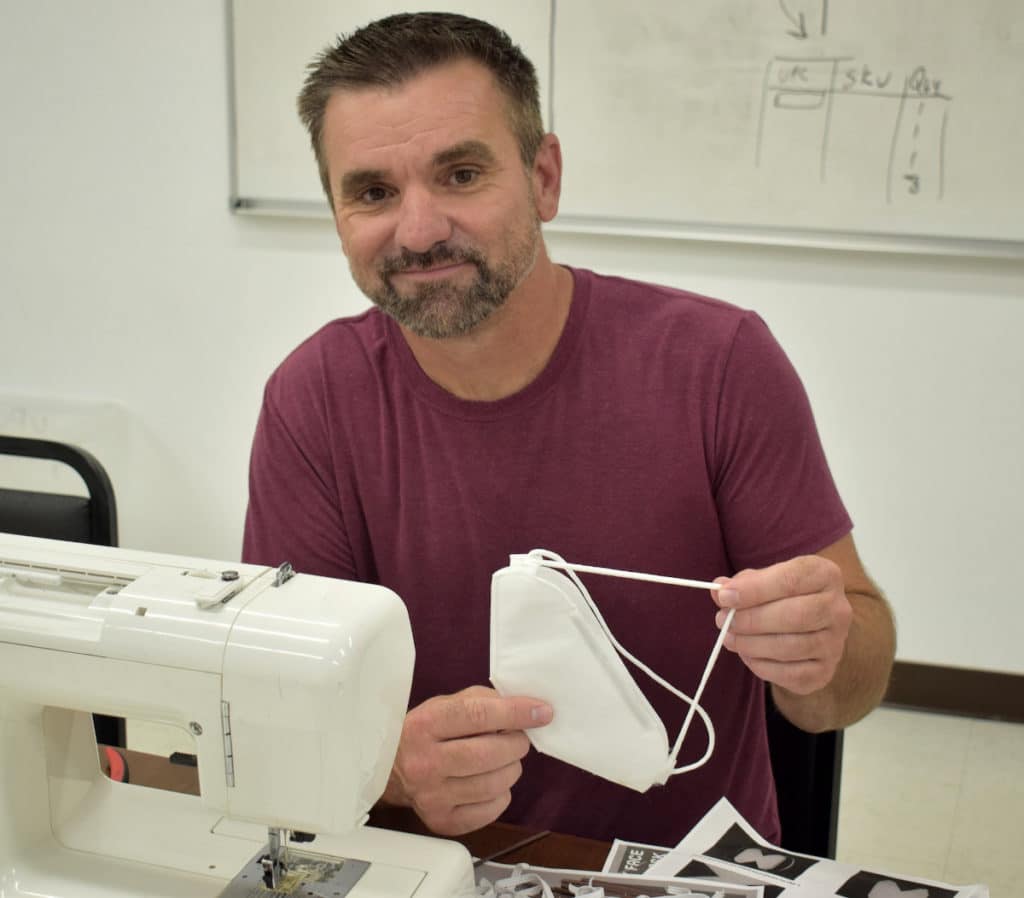 Now that summer's arrived and orders have picked up, Cifers is still considering an option to go commercial with PPE.
"If things slow down again, PPE production is something we're likely to look into," he says. "The contacts Michael Duncan helped us with will be very instrumental with that also."
Cifers, who describes himself as a "homegrown engineer," established his successful business from the ground up.
"Yak Attack started in 2009 in a friend's basement," he recalls. "Our first product was a light glued to the end of a PVC pole that we called the VISIPole. When you were fishing at night, you could turn the light on so you wouldn't get run over."
In a year's time what started as a hobby business netted $20,000.
"It was evident that there was a market, but you have to know the right steps to be successful in a business — or you have to figure them out," Cifers says. "We've done a lot of figuring out."
Yak Attack's "figuring out" has paid off. With a 250-plus product line, the company's distribution includes all 50 states as well as 10 or 12 other countries.
"We're still growing," Cifers adds of the business that currently employs 50.
"It was manufacturing that created an opportunity for me," Cifers adds. "It's very important for me to build that kind of business for my employees."
Cifers, at the age of 19, took his first job at Carbone of America, located in a building that's just down the road from Yak Attack's current location on Industrial Park Road. After ten years on the job at Carbone, Cifers was promoted to the engineering department where he designed machines. Giving his employees a similar opportunity to advance is important to Yak Attack's owner.
Cifers predicts his business will continue to grow in the 68,000-square-foot building Yak Attack now calls home. He plans to take advantage of SBDC resources to help promote that growth.
"Every growing business is constantly faced with challenges they haven't encountered before," Cifers concludes. "Having someone like Michael Duncan who's been down that road before can save you from making a lot of mistakes. I plan to keep SBDC at the top of my contact list."