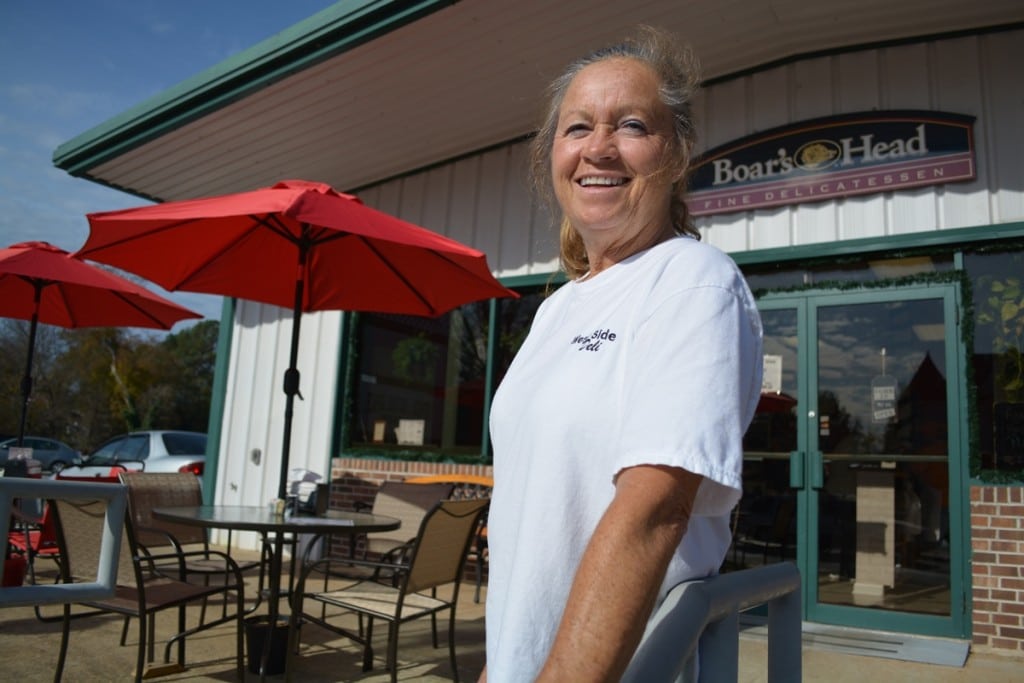 Mary Terry opened West Side Deli on June 12 in downtown Clarksville, Virginia. On June 13, the shop was closed. Was this the shortest-lived business endeavor in the history of this small, lake-country town? Far from it.
Beaming, Mary clears up the mystery: "We couldn't open June 13. We didn't have even a single tomato. We didn't have a scrap of lettuce. We didn't have a piece of meat in the meat cabinet. We knew the town was going to support us, and they did! All 1,100 of them were lined up here for four hours. We never saw an end. We could not open the next day because we literally went through everything we had."
Mary is quick to credit a small close-knit group of family, old friends and community members for the success of West Side Deli. Her daughter and son-in-law, now full-time employees, brought over 40 years of combined restaurant, serving and catering experience to Virginia after moving from the Florida Keys to help start the business. A few dear friends and Benchmark Community Bank provided the seed money. One other person was with her through it all: Longwood Small Business Development Center's (SBDC) South Boston Director, Lin Hite.
"I walked in his office and I knew right then and there—this guy can help me out," says Mary. According to Mary, although Lin was impressed with her razor sharp grasp of what she wanted to do, he was also instrumental in forcing her to map her dreams on paper and make clear, doable plans and goals for herself to ensure her vision would become reality.
"He made sure I filled out my sheets," she says. "He would challenge me to think about all aspects of how the business would affect my life, even as far as my relationship with my husband and my family were concerned. All that stuff. He helped me think about it in detail."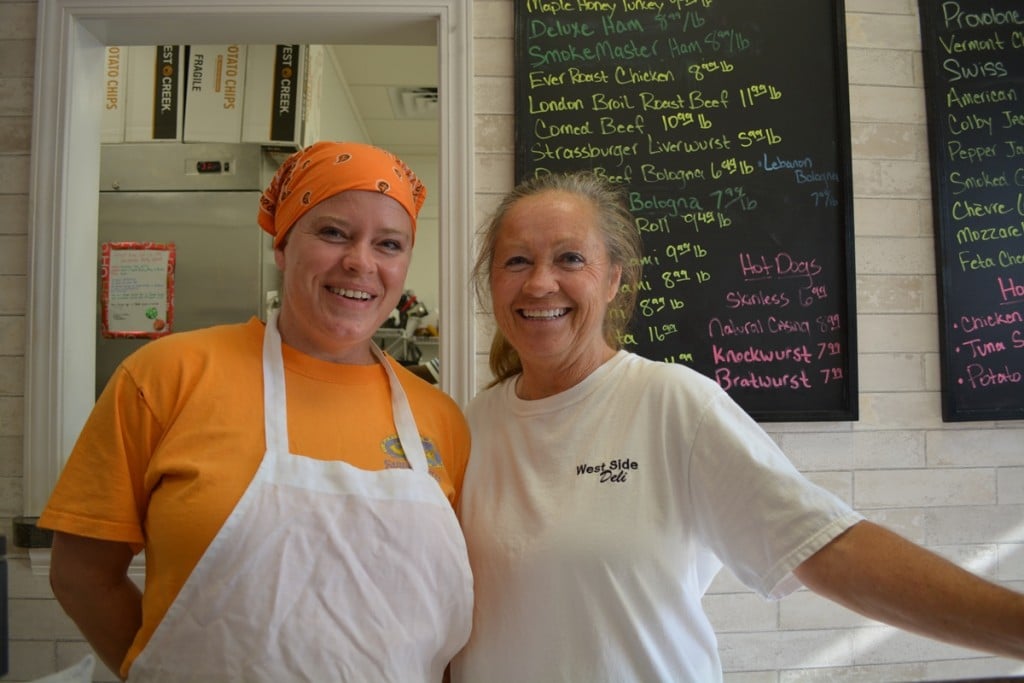 The SBDC helped Mary determine the feasibility of her business concept, develop a business plan and understand and seek sources for startup funds. In addition, Lin helped her obtain the necessary licenses and permits and determine her legal business entity. Down the road, the SBDC will be there for Mary whenever she needs advice or help with the deli.
The opening-day sales blew Mary's predictions out of the water, despite the fact that since beginning her journey to create the business she has never questioned that it would be successful. Her unshakable confidence and pride is evident in her voice as she explains why she chose to start a deli: "Because there wasn't one and I knew it would work. I had never a doubt this would work. You have to make sure you are doing something your customers want and need, not you."
With a scant five months between the initial concept and opening day, Mary's natural flair for entrepreneurship is obvious, as well as her work ethic and unflaggingly upbeat attitude. Since the record shattering opening day, West Side Deli has already developed a devoted clientele as well as provided income for nine full-time employees, including Mary.
The role of the SBDC in Mary's story is simple, yet powerful. "Lin believed in me," says Mary, "when a lot of other people didn't." And in a rare break in her radiating smile, her eyes fill with happy tears. "This has all been a surprise," she says. "I never thought it would do this well."