CONSULTANT Pat Hood
CLIENT SINCE 2014
INDUSTRY education & childcare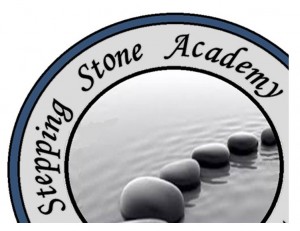 "Where children are encouraged to be curious, ambitious, and discover a love of learning."
Stepping Stone Academy is a child care center that promotes the philosophy of teaching children to love learning.  By encouraging children to be curious, ambitious learners, the Academy hopes to grow children into lifelong learners that are more than capable of succeeding in their life beyond formal schooling.
Meagan Wall, owner, conducted extensive research and reached out to the council members of the Town of McKinney, Dinwiddie County officials, local public school personnel/administration, and the local social services office,  and concluded that there was a great need in the community for a preschool program (and for before and after school care).  She received a great deal of support for the opening of Stepping Stone Academy.  Counselor was approached by banker and client to assist with a Business Plan and Financial Projections.
Counselor met with client via phone, emails and in-counseling sessions to complete the Business Plan. Client worked diligently on the Business Plan with counselor giving feedback updates and market research. LSBDC Business Analyst worked with client on the Financial Projections.  The Business Plan was successfully completed in detail, along with several updated projections. The loan was approved for equipment and for an operational line of credit to cover all start-up costs.
The Academy will be located in a building specifically renovated for the purpose of housing this business.  The loan will allow for the care of 42 children, requiring 9 staff members (not including the Owner/Director, Meagan Wall).  The staff will include 6 classroom teachers and 3 teaching assistants.  Counselor will continue to be available to assist client as the business grows.
Client quoted "The Crater SBDC Counselor was readily available to answer any questions that I had throughout the entire process.  She went above and beyond with getting back to me when I needed her.  She made me feel like more than just a client – she actually cared about my business plan and seemed invested in my success."