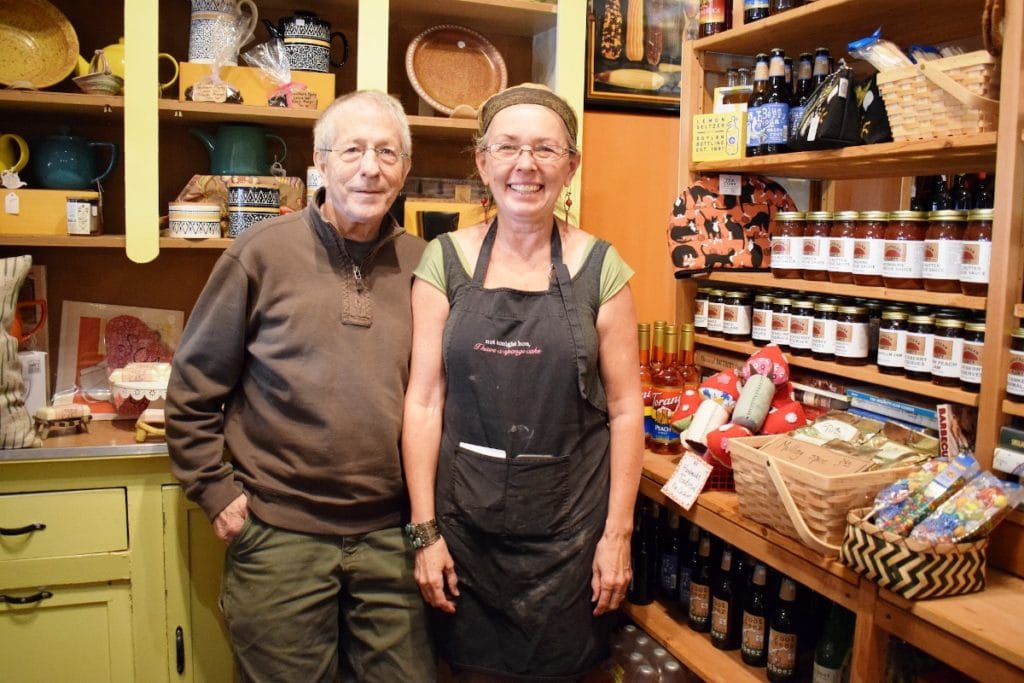 South Boston's Southern Plenty is a café that lives up to its name. Advertised as "nourishment for the body and mind," the Main Street business offers a variety of southern-style menu items — and plenty of other choices as well.
"I opened Southern Plenty eight years ago as a bookstore," Mary Bagwell said.
"Then I met my husband, Don, and expanded," she added with a smile.
She's been adding new things ever since.
A second-floor renovation currently is underway. Helping to fund the project was a $10,000 grant Mary received in the SoBo Start Up grant competition. The expansion plan includes more seating, a bakery for specialty cakes, a wine bar and a gallery for local artists.
"Lin Hite, Regional Director for the Longwood Small Business Development Center (SBDC), taught the SoBo business boot camp," Mary said. "He was wonderful — everybody connected to the program was wonderful."
A small business owner for years, Mary had never written a business plan. For her, the plan was an eye-opener.
"Mary's been through a lot of businesses, but she's never had any business education," Don said. "Writing a business plan supplemented her understanding of her own business and the restaurant business in general."
"That really brought together all my ideas," Mary added. "Also financially it was good to see where we're at and where we're going. It made me feel like I had a hold on the reins in this wonderful evolving business."
In addition to food, Southern Plenty offers a variety of artwork, craft item and specialty foods.
"Just look around," Don said as he pointed to an array of gourmet items. "This is not what you'd expect to find in Southside Virginia."
Although she's not from the south, Mary designs her menu with southern palates in mind.
"I also use a lot of local produce," Mary added.
Today the menu includes a root veggie stew.
"I think the restaurant is successful because Mary is such an eclectic thinker," Don added.
Mary is excited about her upstairs bakery. Named "Pleasantries," her new line will include cakes made to order, ice cream sandwiches featuring with homemade cookies, fine chocolates and fruit bouquets.
While this product line seems assured of success, Mary noted that new ideas often come with risks.
"I'll risk $500 on a new item," Mary noted. "If it doesn't work out, I put it on sale and take a new direction."
SBDC classes, Mary noted, helped her see her business growth.
"When I opened, it was just me and my ex-husband, and I think we had seating for eight," she said. "Now I have six employees — eight counting myself and Don — and can seat 60."
This year Mary expects Southern Plenty to realize a 15 to 20 percent increase in volume.
"With SBDC classes and a business plan, I could see I'd done the right things," Mary concluded. "Business boot camp brought it all together. It was wonderful!"