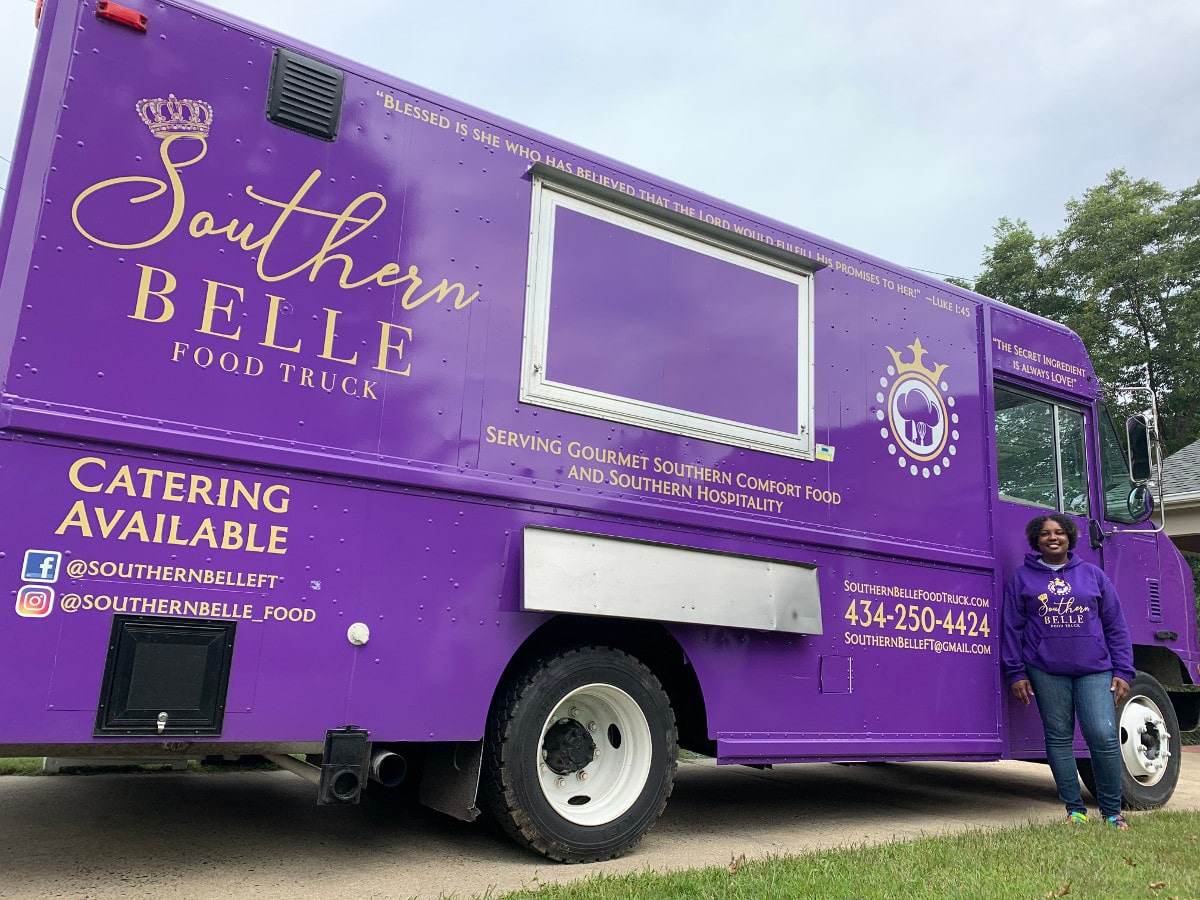 Although she had spent years in the foodservice industry, Shakiva Robinson always knew her real passion wasn't inside a kitchen, it was on the road.
Robinson, who has a degree from Johnson & Wales College of Culinary Arts in Food Service Management, felt her intentions solidify as the years passed.
She planned and saved for the striking purple Southern Belle Food Truck as she worked various jobs for large scale catering firms, slowly making her way towards her goal.
"I knew a full blown restaurant was a lot but a food truck was something that I knew I could do," Robinson says. "I knew what type of food I wanted to have so I was just doing everything on the backend to get ready for when I had the truck."
She remembers it down to the day- when the truck became hers- after a grueling drive to Chicago with her mother to pick it up. Robinson says that everything has fallen perfectly into place since, down to the last details.
The Longwood SBDC and Regional Consultant Michael Duncan have also been along for the exciting and delicious ride.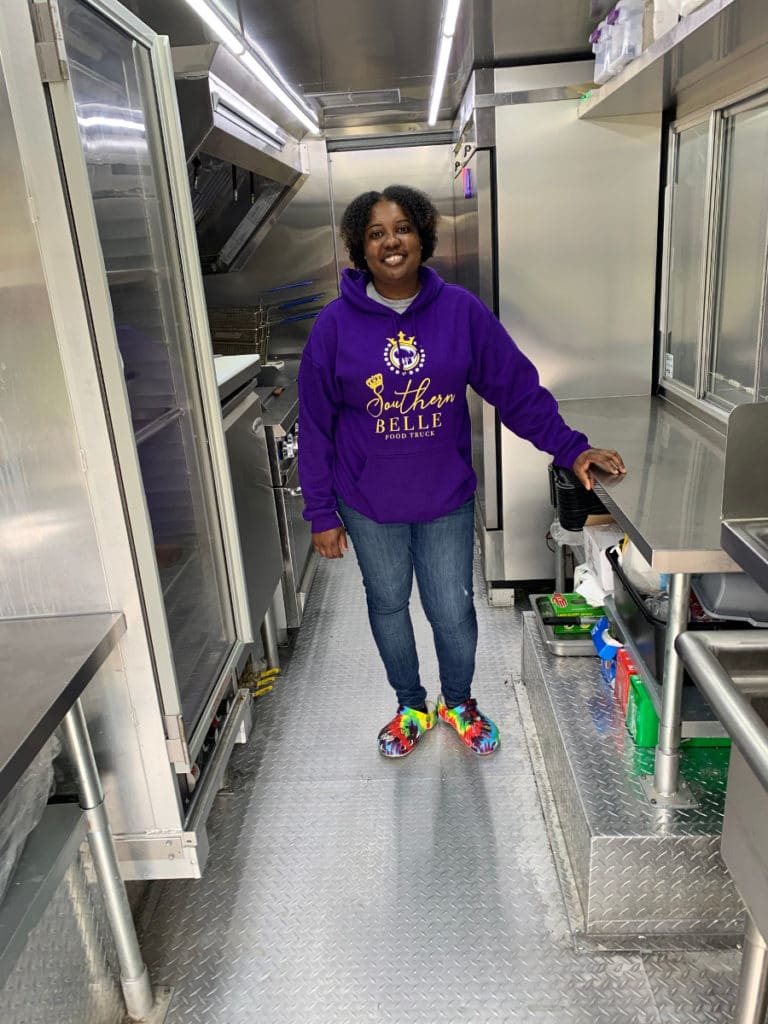 "I didn't know where to start as far as getting my business plan together or how to approach the bank as far as getting a loan," says Robinson. "I went online and ran across the SBDC and Michael Duncan reached back out to me and helped me out with a lot of the research that I needed to do. He actually went with me to the bank the first time I needed to go. He was awesome. He was definitely a big help as far as showing me what to look for."
These days, the Southern Belle Food Truck can be found all over Danville. Robinson and her signature purple and gold truck are a regular sight at Ballad Brewing, the auto parts store, and Two Witches Brewing, bringing a savory southern gourmet style food that folks can't seem to get enough of. Her signature offerings are a deep-fried spring roll filled with collard greens, cabbage, and pulled pork and crab fries with a side of cream cheese infused cheddar cheese.
Listing off these mouthwatering ingredients, Robinson laughs and says her inspiration was simple.
"I just wanted it to be southern-inspired."
Across the top of Robinson's truck is a verse from the Bible, Luke 1:45. Blessed is she who believed that the Lord would fulfill his promises to her.
Robinson says this verse sums up the story of Southern Belle Food Truck.
"The process was discouraging but I believed it was going to happen. I knew that God was going to make it happen. And he did."
Without Robinson's unwavering belief that her dream would become a reality and the careful support and guidance of the Longwood SBDC and her coach, Michael Duncan, her signature purple truck may never have gotten on the road. Fortunately, Southern Belle is rolling right along with big plans for the future and plenty of tasty times in store for customers all across southside Virginia.