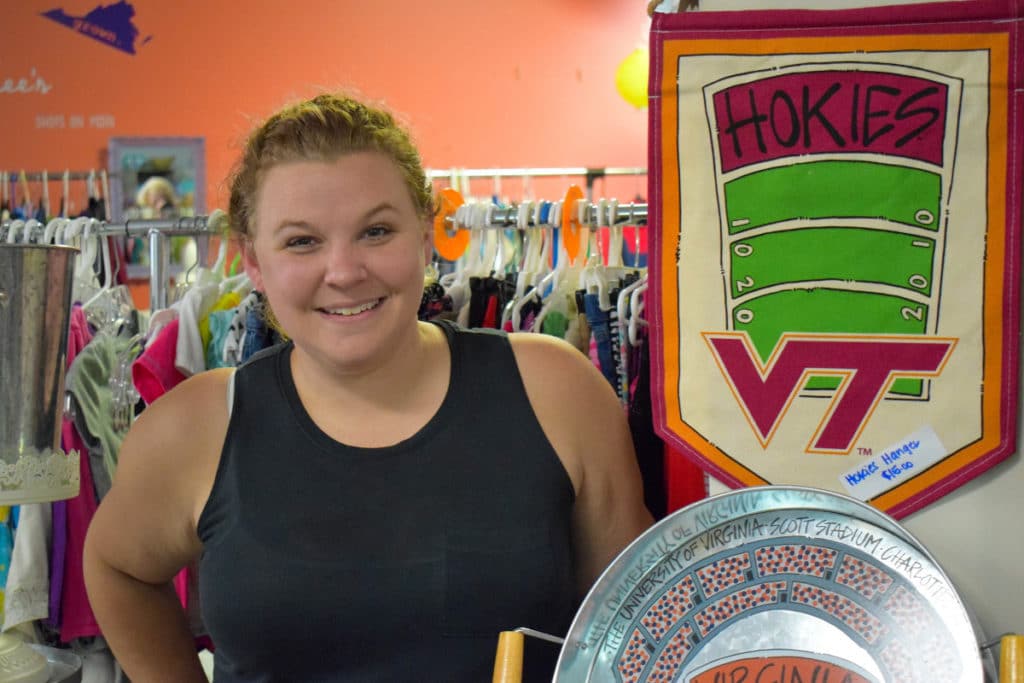 What started as a home-based business now has a new home and retail location in downtown South Boston.
Candace Baskervill started a personalized t-shirt business in North Carolina six years ago. Last year she opened Sweet Cee's, a gift/kid's consignment business on South Boston's Main Street. The location suits Baskervill to a tee.
Sweet Cee's debut was the third business to open under the SoBo Start-Up entrepreneurial initiative.
"I actually started the business in my basement," Baskervill recalls. "Pretty soon it took over the den and was heading toward my kitchen. That's when my husband said I had to get a store or find something else to do."
That "something else" turned out to be the SoBo initiative.
"I applied for the small business grant program, went to the classes and won a $10,000 grant," Baskervill explains. "That's how I got started and began working with Lin Hite."
Hite, director of the South Boston office of the Longwood Small Business Development Center (SBDC), taught the classes in the SoBo Start Up Program, a six-week entrepreneur boot camp. The program culminated in a business competition with participants vying for grant funding to start or expand businesses in downtown South Boston.
Baskervill, who has a degree in business administration and human resources, found the course helpful.
"It was a good refresher," she says. "The classes highlighted things I'd forgotten. My husband, who's a teacher at the local middle school, also learned a lot."
Sweet Cee's, which started as a personalized gift store, has expanded to include kid's/young adult consignment.
"The demographics Lin did were very helpful with that decision," Baskervill notes. "Analytics SBDC provided showed there were no children's consignment shops in the area — and this was something people really wanted."
Baskervill understands the need for affordable children's clothing.
"I have kids, and it's tough to dress them well in good brands at an affordable price," she adds. "My consignment business has been very well received."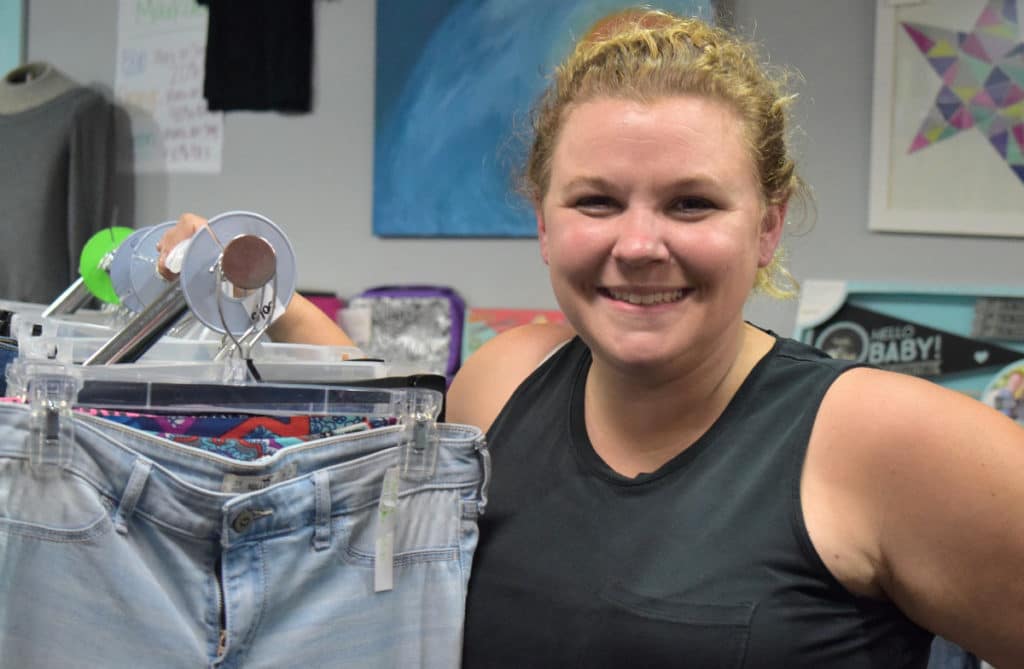 Although Sweet Cee's is off to a good start, Baskervill admits it's still a learning process.
"When things are slow, Lin's been good to give me different ideas and avenues to try," Baskervill notes. "I appreciate that constructive criticism. If Lin presents me with a problem, he also presents me with a solution. That's always helpful."
SBDC also offered advice on marketing.
"Lin said to do what I know," Baskervill  says. "For me Facebook has been the biggest help, although we also do Twitter and Instagram."
The SoBo grant allowed Baskervill to set up for business without additional financing.
"We've been debt free since we started and plan to stay that way," she adds.
Baskervill sees future growth as a factor of financing.
"I don't plan to outgrow this building," she explains. "Monitoring growth is how we've stayed debt free."
Baskervill and her family couldn't be more pleased with the town they now call home.
"I'm not from here, but I wouldn't choose anywhere else to call home," she says. "I've made a lot of friends here and learned a lot."
Baskervill doesn't hesitate to credit SBDC.
"I tell everybody about SBDC," she concludes. "The amount of advice they give for free — there's a lot of value in that."