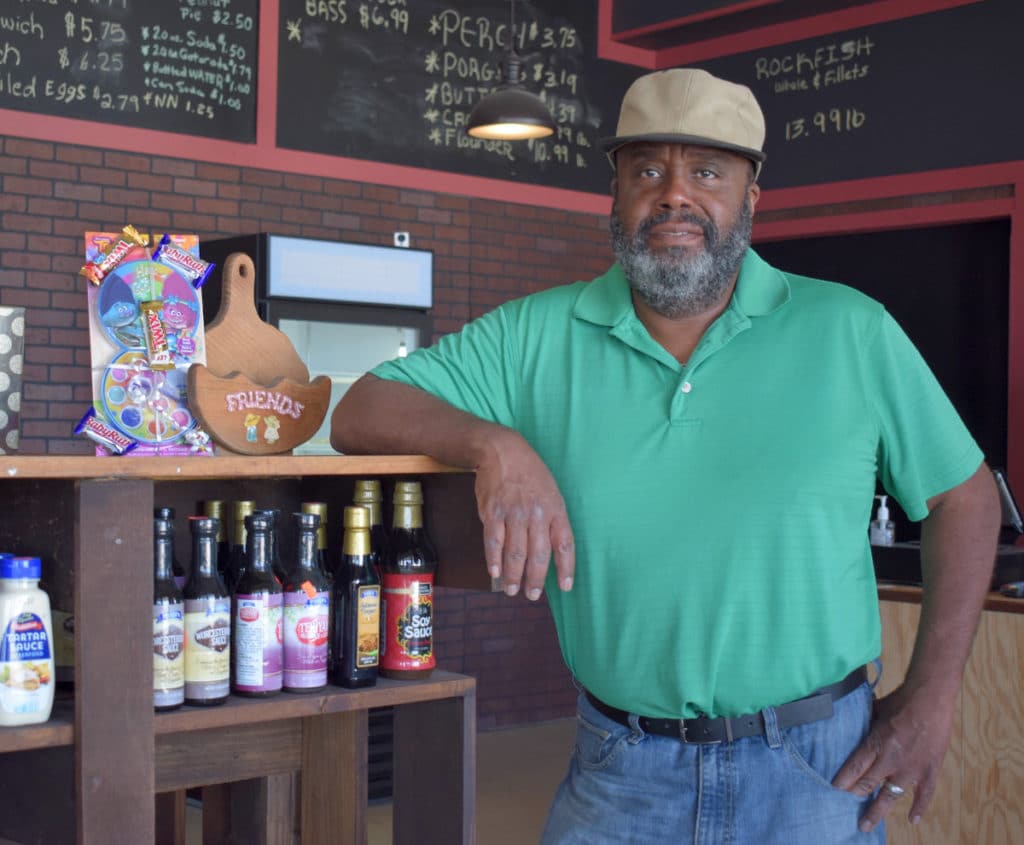 Everett Howell came back to Surry in 2015. When he found his hometown without a single grocery store, Howell decided to do something about it. Last October he opened Rivertime Seafood Market & Deli in a building that once housed the town's grocery store.
"I worked here as a bag boy when I was in high school," Howell says of the building he started remodeling last April.
Ellen Templeton, director of the Longwood Crater Small Business Development Center (SBDC) heard about Howell's project and went to see him.
"Ellen sat right here in what was then a trashed building and explained what SBDC could do to help me," Howell relates.
Obviously renovation was the first challenge. Howell's building and the town in general needed some new life.
"When I was growing up, Surry was a thriving community," Howell relates. "There was a drugstore, hardware store, and this grocery store. Sadly, things have deteriorated — there's no grocery store at all now."
Before coming back to Surry, Howell worked for NASA and lived in Germany for seven years.
"My parents were getting older, so my wife and I made the conscious decision to come back," Howell explains.
It wasn't the hometown he remembered.
"When I heard folks say they had to drive all the way to Smithfield to buy an onion, I knew I had to do something," he adds.
That something evolved into Howell's market and deli; eventually there'll be fresh produce as well.
"I have a vision of a place where people can come and eat and get fresh seafood and produce," he explains.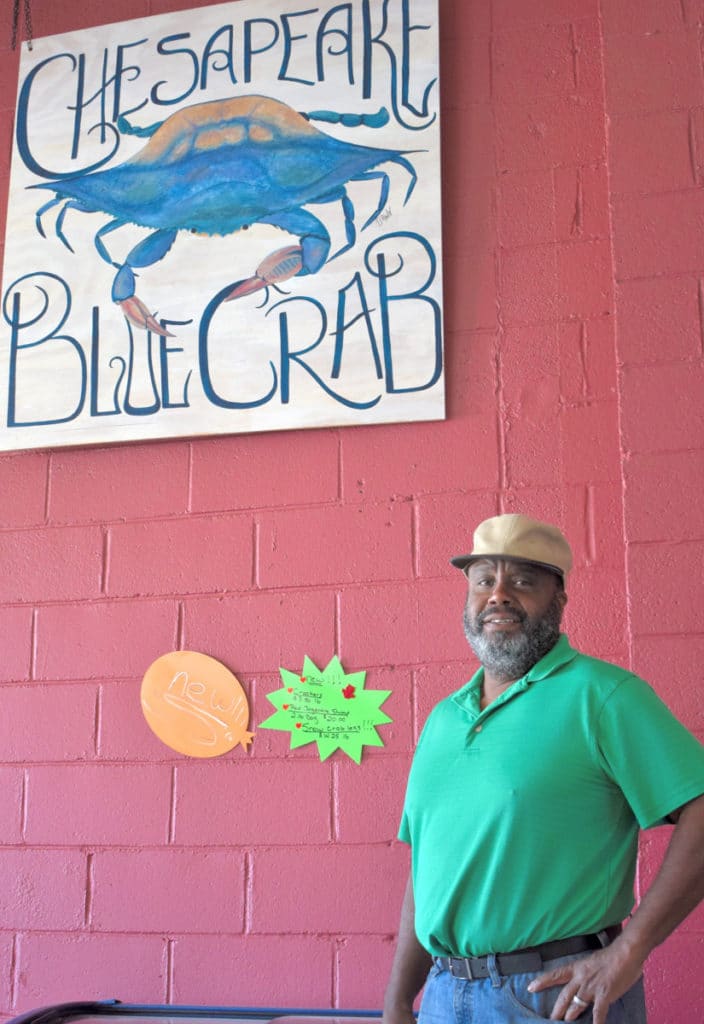 Howell's glad he found SBDC to help make that vision real.
"I'd never heard of SBDC," he says. "Someone at the USDA recommended I contact Ellen Templeton. She helped me with my business plan and gave me information on what's available through SBDC."
Howell's first step was renovation. After finishing some major projects, Howell held a soft opening for his Rivertime Seafood Market & Deli in October 2018.
Howell initially didn't know much about seafood.
"We started with oysters — now we're certified as a shucker/packer, so we can box, ship and sell oysters," he says with a note of pride. "It's on-the-job training in its truest form."
Howell's glad to have SBDC standing by to help as his business plan progresses.
"It helps to know there's somebody you can talk to," he adds. "Ellen's been very supportive — that's helped a lot."
Howell has also appreciated information from SBDC seminars on financial statements, funding, and dealing with the IRS.
"I'm a process guy," he adds. "I want to make sure I'm good with the housekeeping stuff."
While Howell has yet to put a sign out front — it's on his final "to do" list — customers have already found him.
"Right now it's word-of-mouth," he says. "All we did was turn on the 'open' sign and unlock the door. Now every day there's people coming in to buy seafood. People in the community really want us to succeed."
Future plans include tapping into the local tourist market. Howell knows SBDC is ready and willing to help make that happen.
"It's good to know I can pick up the phone and talk to Ellen," Howell says. "She always comes through."
Howell's confident about what the future holds.
"Bringing this community back has to start somewhere," he concludes. "We want to be a part of that."