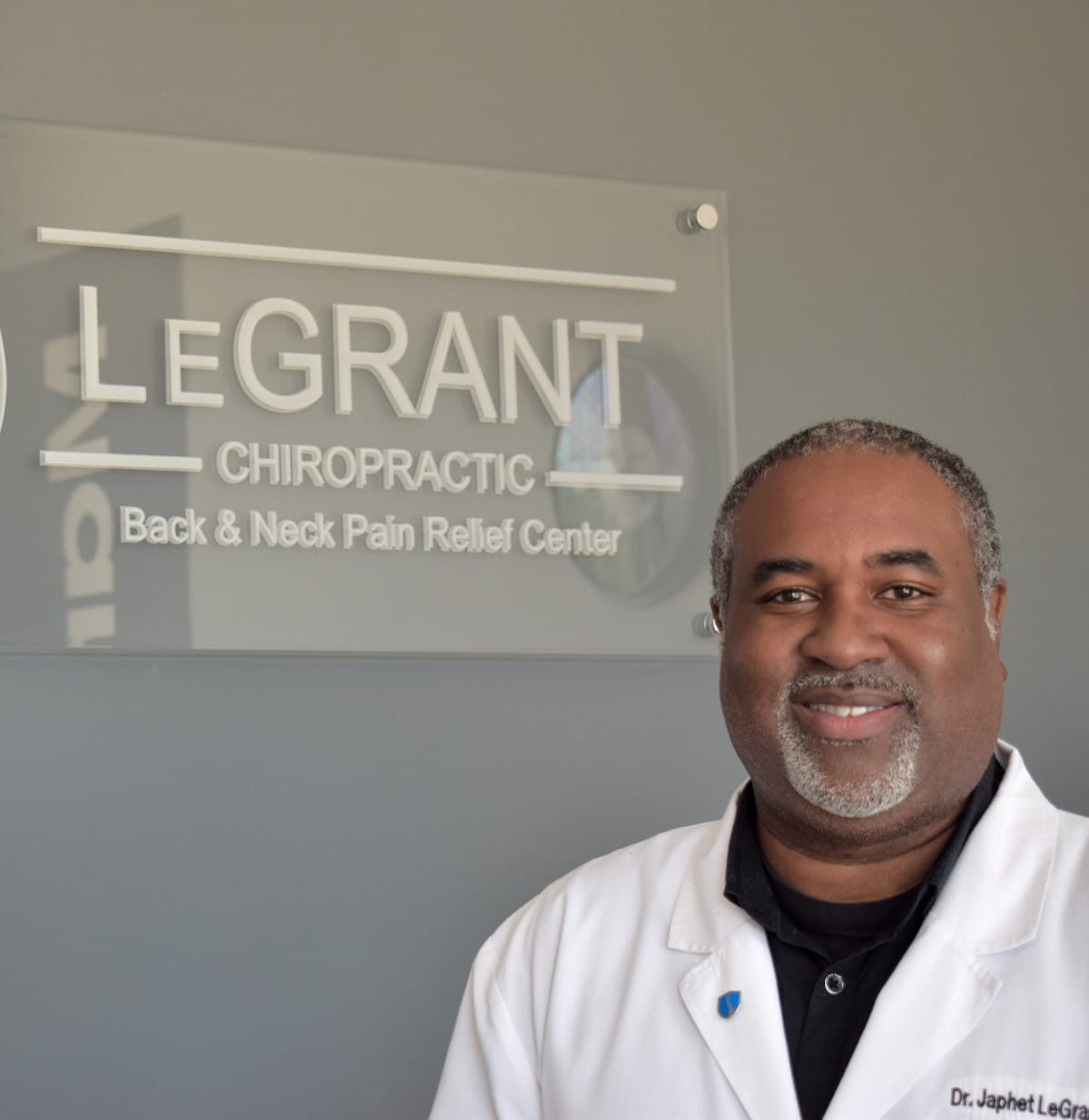 Dr. Japhet LeGrant, owner of the Back and Neck Pain Relief Center in Martinsville, and the Longwood Small Business Development Center (SBDC) work well together — both follow a practice that looks at the "big picture".
Holistic care, or looking at the whole patient before prescribing treatment, is a concept LeGrant decided to pursue while a student at Agricultural and Technical State University in Greensboro, North Carolina. He was leaning toward physical therapy his senior year when a representative from Logan University in St. Louis visited the campus.
"I decided to look into it," LeGrant says.
LeGrant went to Logan where he earned a Doctor of Chiropractic degree, and, in his own words, "has been going strong ever since."
LeGrant started practicing in 2002 as the chiropractor for Hampton University's athletic department. Eight years ago he moved to the Danville/Martinsville area where he was an associate at Hill Chiropractic.
"The doctor I was working with there decided to retire, so that gave me the opportunity to buy the practice," LeGrant relates. "I was working in Danville at the time, so I decided to visit SBDC."
LeGrant made an appointment with SBDC's regional consultant Kelvin Perry who discussed various factors involved in buying a business.
"Kelvin went over a lot of numbers to help me see how I could purchase the business," he relates. "SBDC really helped me with the financial side of it."
When the pandemic threatened to alter those finances, SBDC was there to assist. "When I moved to Martinsville, I went in to see SBDC's business analyst Michael Scales," he adds. "Michael helped me take advantage of the opportunities as far as CARES Act money — everything that was available, I applied for it. That helped me pay my employees and keep everything going."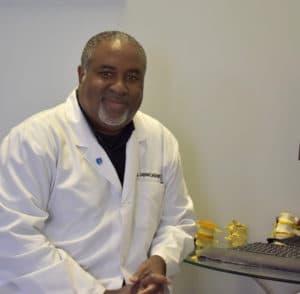 While the Back and Neck Pain Relief Center, deemed essential, did not close during the pandemic, LeGrant did decide to reduce the hours.
"We took the necessary precautions, including cutting hours," he adds. "I didn't want my staff to be exposed unnecessarily."
Overall LeGrant treated fewer patients during the pandemic, although his practice did experience an influx of injuries resulting from home improvement projects and yard work.
"We took care of those patients so they wouldn't flood the ER during the pandemic," he adds.
LeGrant, who moved to a new location in Martinsville in August, says he feels blessed.
"I love the holistic approach to care and helping my patients get better without the use of drugs or surgery," he says. "It makes me happy when patients tell me they can play with their grandchildren again or mow their own grass. That's why I got into this profession."
LeGrant is also thankful to have SBDC standing by.
"Every now and then Michael Scales will call and say we need to look at the numbers," LeGrant says. "Michael always wants to see where I am and where I want to go — he always has a plan to help me get there."
LeGrant says he wouldn't hesitate to recommend SBDC.
"SBDC really helped me with the financial side of my business," he concludes. "They're always there to help and keep me informed."