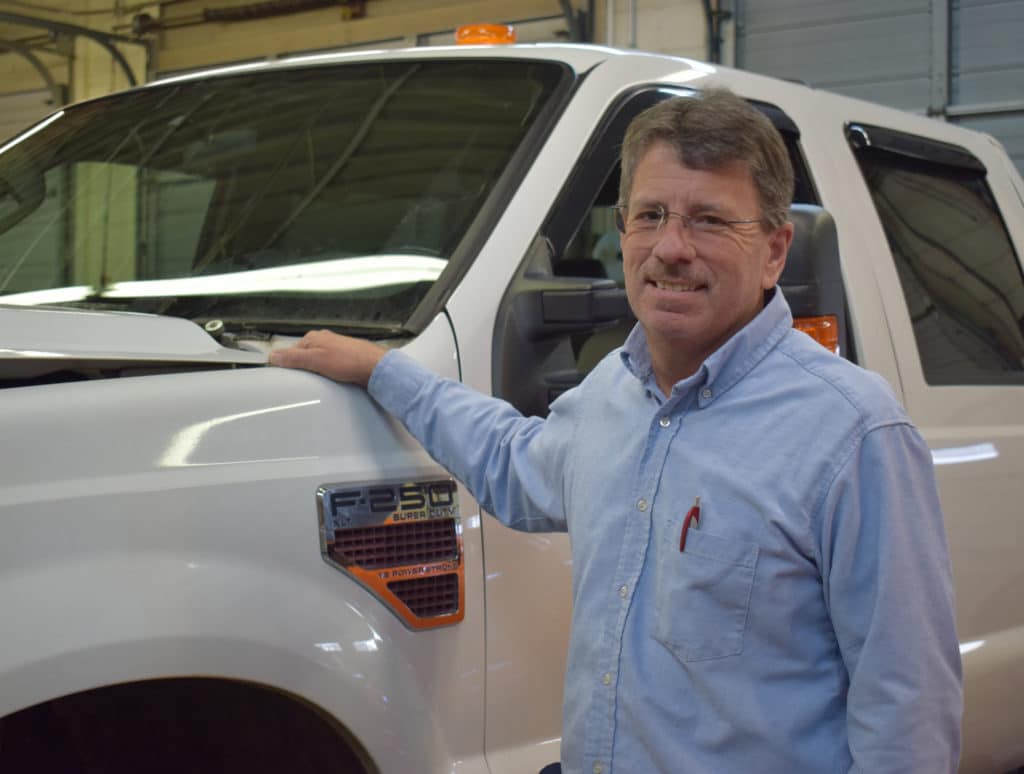 David Walwer and his family-owned business, Virginia Auto Glass, have been giving residents of Petersburg and the surrounding communities a clearer view of their world for nearly four decades.
In addition to auto glass repair and replacement, Virginia Auto Glass offers repair or replacement services for door and window glass, commercial storefronts, screens, storm doors, mirrors, headlight restoration/cleaning, shower doors and retractable awnings.
"We take care of anything in glass," Walwer says.
Walwer started in the glass business at a young age.
"My dad opened this business in 1978," he says. "I went from cleaning the office to handing tools and assisting in the garage to managing the shop."
Walwer took over the business and incorporated it under his name in 2010.
Shortly after that Walwer visited the Longwood Small Business Development Center (SBDC).
"I went to SBDC for some help with financing," he says. "The recession in 2007 really hit us hard."
An SBDC consultant put Walwer in touch with the Virginia Small Business Financing Authority (VSBFA), the Commonwealth of Virginia's business and economic development financing arm. VSBFA offers programs to provide businesses, not-for-profits, and economic development authorities with the financing needed for economic growth and expansion throughout the Commonwealth.
"At the time we needed money for our inventories and to bring another employee on board," Walwer notes.
Over the years, times have changed for the 1970s business.
"I've seen changes in everything from the way glass is measured to the way we write tickets — from hand-written to computerized," Walwer says.
For help with some of these changes, Walwer returned to SBDC for a class on Quickbooks. He's also looking into some social media marketing.
"This is a competitive business," he adds. "There are some reputable companies out there, but there are also some people who go out in a pickup truck with a caulking gun."
Some competitors' ads have actually helped Walwer's business.
"When a national company started doing glass repair commercials, our business actually jumped up," he says.
Customers started calling to see if Virginia Auto Glass offered the same service.
"Our answer was — yes we can come out to repair or replace a window or a windshield," Walwer adds.
More recently Walwer returned to SBDC for assistance with another loan to replace an aging server in the office. Again the loan came through VSBFA.
"Working with SBDC made it easier for us," he adds.
While the family-owned business has seen its ups and downs over the years, Walwer is pleased to see that his business is picking up again.
"People are starting to come back downtown," he says of his North Market Street location. "The phones are ringing and people are busy."
Walwer points to a framed sampler on the wall presented by a satisfied customer. It reads: "We take care of your pane."
"That's what we do," Walwer concludes.
Virginia Auto Glass is a company that obviously believes in its slogan: "Better known for being the best."