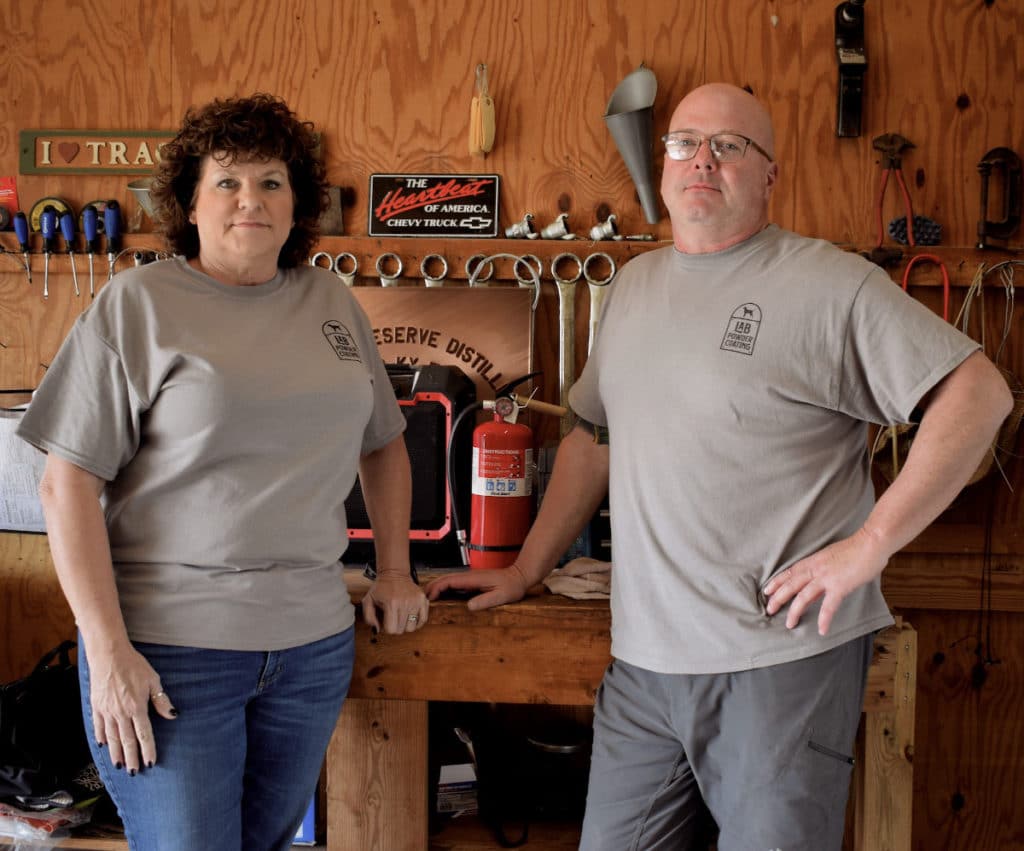 You could say that Pete and Bonnie Riddle built a romance with sheet metal and tools. Now, with help from the Longwood Small Business Development Center (SBDC), they're making a business of it.
Pete and Bonnie, who were good friends in high school, grew up about two or three miles from each other. After graduation life took them in different directions.
"I went into the service," Pete says.
"I went to work for a machine shop in Lynchburg," Bonnie adds. "I later moved into a sales position for that shop. I sold steel for 12 years."
Pete, after his time in service, went into the tool making business.
"I sell cutting tools," he says. "I'm a degreed engineer, and my work takes me all over the United States."
Both Pete and Bonnie married and were living their own separate lives. About five years ago when both were going through a divorce, Pete and Bonnie reconnected. At first it was business as usual.
"Pete called to ask about some accounts in Lynchburg," Bonnie explains. "We started talking and decided to have lunch and catch up."
"We caught up," Pete adds with a smile.
Pete and Bonnie married in May of 2016 and moved to Bonnie's family farm in Nathalie. A few years after that Pete began thinking about starting his own business.
"I was working on a truck and needed the wheels blasted and powder coated," he recalls. "There was virtually no one around who could do it — the closest place was Lynchburg or Roanoke."
Powder coating, as Pete explains, is a surface treatment for ferrous and non-ferrous metals more resistant to weather and corrosive conditions than paint. The powder is sprayed on a metal surface and baked in a curing oven.
"Once you powder coat something, you'll never have to treat it again," Pete adds. "It leaves a finish that's more durable than paint. The technology's been around since the 60s, but it's only started to take off in the last 20 years."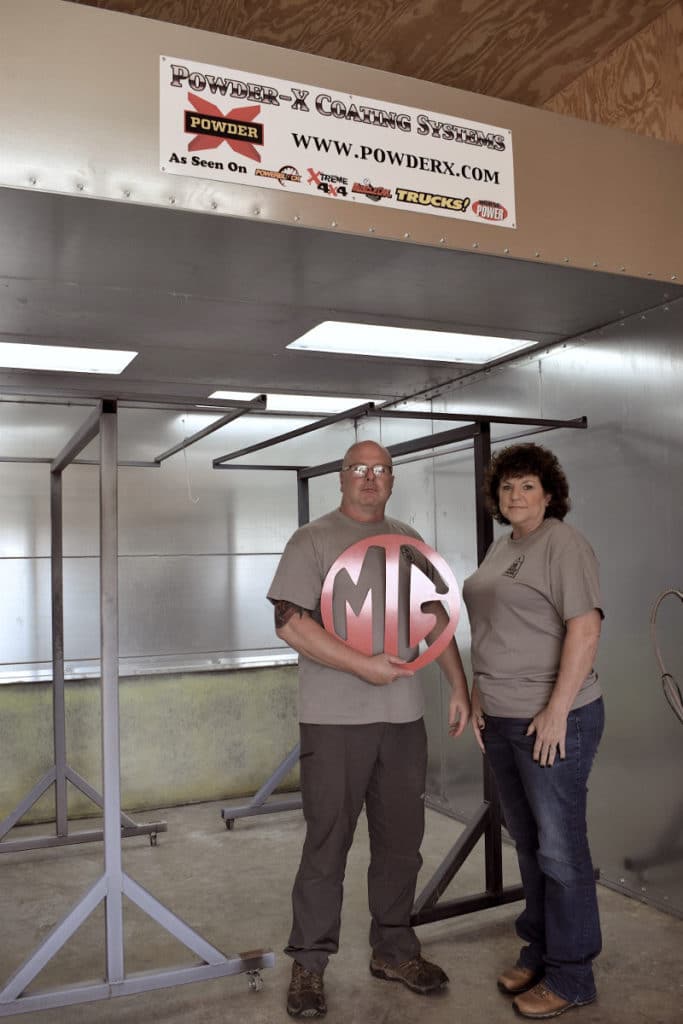 Pete began to think about powder coating as a business possibility that would keep him closer to home in retirement and decided to make some inquiries.
"I talked to the Industrial Development Authority (IDA), and they told me about Lin Hite," Pete explains.
Pete made an appointment with Hite, director for Longwood SBDC's western region, and began discussing options.
Hite started by advising Pete to look into SWaM, the Small, Women-owned, and Minority-owned enterprise certification.
"Lin sent me a link since I didn't know much about that," Pete explains. "We decided to set up our business as woman and veteran-owned."
Next Hite helped with a business plan Pete had already sketched out.
"Lin helped me project future growth and showed me how to execute the plan I had," Pete adds.
Between Bonnie's contacts in the metal industry and Pete's tool clients, the couple's new business, Lab Powder Coating, would have a ready-made database of potential customers.
"Between machine shops, structural steel and metal fabricators, and Pete's tool customers, we had a lot of contacts," Bonnie explains.
The next step was to get the word out.
"We made our own fliers," Pete notes. "We knocked on doors to let folks know about our business. We also distributed fliers to contacts from our current jobs and in places in need of powder coating."
The logical place to set up the business was in a former tractor storage building adjacent to the house. Pete and a friend spent last winter setting the shop up for business.
"We actually turned out our first product this May," Pete says with a note of pride.
While the business is just getting started, Pete and Bonnie are looking ahead to the projections advised by SBDC.
"We have room for expansion — and already have plans to add customers and offer more services," Pete says. "When I'm ready to retire over the next five to ten years, I should have a nice business built up here."
"I absolutely plan to keep working with SBDC," Pete concludes. "SBDC helped me set up my business and get everything off to a good start."