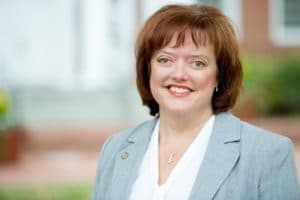 Dear Small Businesses,
COVID-19 has proven to be a disrupting force to our lives, to our communities, and especially to our small businesses. We recognize that the rapidly changing landscape around COVID-19 has had a significant impact on many of our clients' businesses. As a result, we are adjusting our programming and consulting efforts to best provide what you specifically need during this difficult time. We are here to support you as business owners in our 26 county and city coverage area however we can.
To that end, Longwood SBDC is doing the following:
Survey: Please take 2 minutes to complete this short survey to help us better serve your businesses during this time. There is also an opportunity at the end of the survey to ask specific questions and connect with an SBDC consultant.
Safety Considerations: Our consultants will be telecommuting through at least March 29. We are still here for you and available to coach and consult via telephone or video conferencing. Do not hesitate to reach out.
SBA Disaster Loan Assistance: On this page, you will find information on how to position yourself to receive this assistance in the future. We'll continue to share this information as we receive it.
In the midst of the uncertainty around us, we must lean into the community. Please join us in using this as an opportunity to support each other more fully.
Please take a moment to complete the above survey. The results will enable us to gauge our next level of response and provide the best possible support for our local businesses. In the meantime, you can reach us at the following email address [email protected].
Sincerely,
Sheri McGuire
Executive Director
Longwood Small Business Development Center