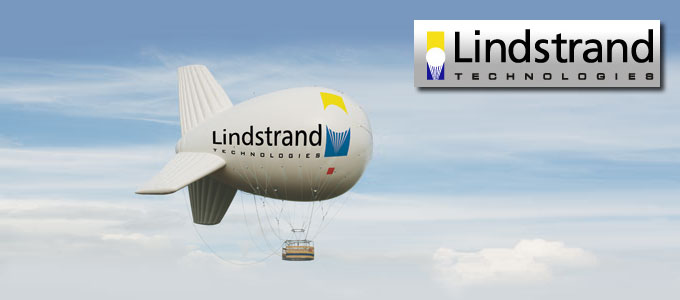 South Boston, Virginia is proud to secure the newest location for Lindstrand Technologies. An innovative company founded in 1991 in Oswestry, Shropshire, England, Lindstrand specializes in many forms of "lighter than air" technologies including airships, gas balloons, passenger-carrying tethered aerostats, and inflatable buildings. No stranger to flight technologies, the founder of the company, Per Lindstrand, holds three hot air ballooning records, for the highest, longest, and farthest balloon flights ever made. An aeronautical engineer, Per envisioned and realized production of many technical innovations at Lindstrand. As listed on the company website: www.lindstrandtech.com, these innovations include:
The world's largest air-cell building at London's Heathrow Airport
The world's largest aircraft hangar for the US Navy
The parachute which landed the Beagle 2 spacecraft on Mars on Christmas Day 2003
More than 5,000 hot-air balloons, currently operating in 48 countries
More than 100 thermal airships
More than 110 gas balloons (both helium and hydrogen capable)
The world's largest hot air balloon, at 73,600m3
The world's largest manned super pressure balloon at 36,086m3
The world's largest thermal airship at 8,500m3
The GA-42 helium airship at 26m long and 1,190m3
More recent innovations include:
The world's first type-certified pressurized thermal airship
The first use of silicone impregnated balloon fabrics
The first use of synthetic envelope material approved for hydrogen gas
The first practical solar balloon (a balloon flight with the payload heated only by the sun)
The first sustained manned flight in the Jetstream
The first balloon capsule with active pressurization
After fully studying the U.S. market, Lindstrand decided to locate their first U.S. production facility in South Boston, Virginia. Larry Harris, Branch Center Director, worked with the Halifax County IDA and Lindstrand managers to build a business plan for the company's U.S. operations. After several meetings with Per Lindstrand and Angela Lewis, the facility manager, a business plan was completed and funds were obtained to open the facility. The company purchased the STAR Warehouse, a former tobacco warehouse, renovated the facility and is now expanding to manufacture both air ships and inflatable structures such as portable air craft hangers and portable hospitals. This facility officially opened in June, 2006 and is producing products for U.S. companies and U.S. military operations here and abroad. It is important to note that while exporting to several countries, including China, Japan, and Korea, Lindstrand is one of very few companies who source all raw materials in the United States.
Lindstrand has made a very positive impact on the South Boston area, expecting to have invested over $2.5 million in their operation by the end of their first year. The company currently has 18 employees and, with current expansions of airships and other inflatables, expects to employ 70 people by 2008.
Angela Lewis spoke about Larry's assistance in the startup of their U.S. operations:
"The startup process for our British firm in the U.S. was not easy. Larry sat with us for days working on the business plan. He was incredibly supportive of our efforts and has been so ever since. I believe we wouldn't be here without him."