As he stands in his 5,400-square-foot brewery surrounded by massive 93-gallon tanks of hops, it's hard to imagine that just a few short years ago Trae Cairns was working in information technology. Back then he only indulged his long-term love of home brewing on weekends and evenings after work. From experimental batches made with a Mr. Beer kit in Trae's kitchen, to a smaller set-up in a backyard shed, to opening his own microbrewery in Rockville, Virginia, every step, though calculated, has been a big one for Midnight Brewery. And the most recent step has been the biggest of all—moving from their original and much smaller location to a space next door with almost eight times the brewing capacity.
"I didn't go into it blindly. I did a lot of reading, a lot of research, a lot of listening, whatever I could get my hands on. I knew it was going to be hard, I knew it was going to be long hours," says Trae. "It's very capital intense and you do the best you can do. It all boils down to one big math equation."
The Longwood Small Business Development Center (SBDC) has been key in helping Trae crunch the numbers and successfully solve the equation for a successful and thriving brewery operation. After connecting with Gary Shanaberger, a business analyst for Longwood Small Business Development Center, he was able to create an improved business plan and clear financial projections, something Midnight Brewery desperately needed to make the move to expand.
"We wanted to grow," says Trae, "but we needed a better business plan. Gary was able to help us devise a business plan, as well as a marketing plan and financial projections. He helped us see where we needed to be and to create a plan of how we were going to get it all done. We just needed one bank to listen to us and believe in what we were doing."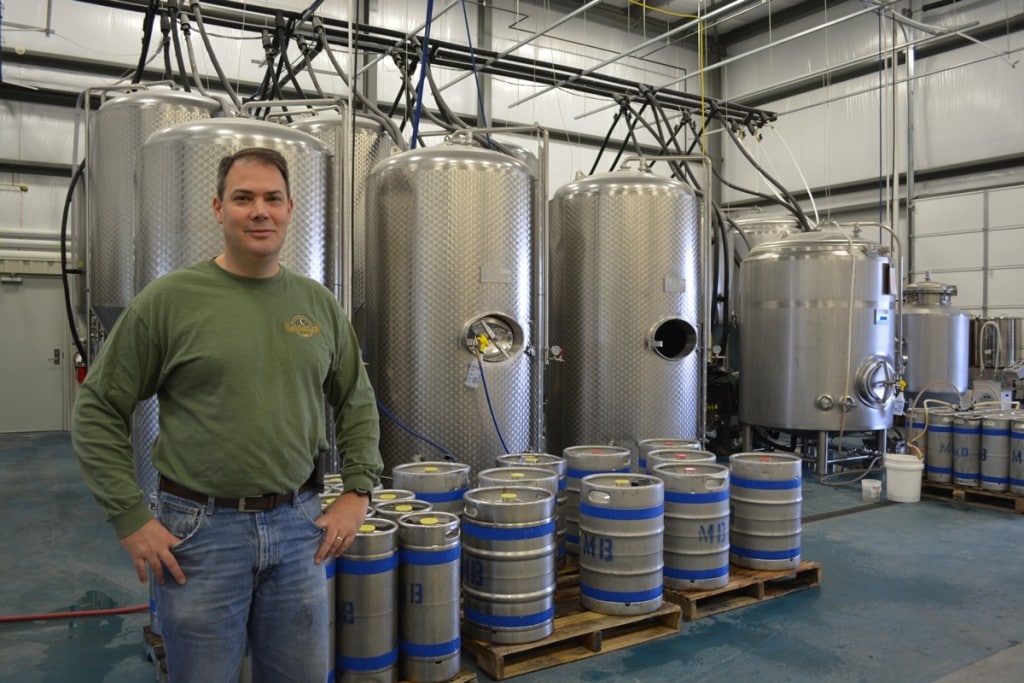 With the help of SBDC, Midnight Brewery found that bank.
"We helped Trae calculate his costs to produce each individual beer, so he could put a more accurate retail price on them. We also helped him with a break-even analysis so he would know how much product he would have to sell to be profitable," explains Gary, who works out of SBDC's Farmville office. "Watching the company grow from its formative stage to being a well-established, successful craft beer company has been rewarding and exciting."
Today Midnight Brewery is still very much a labor of love with two employees and a dedicated group of roughly 15 volunteers, many of whom have been with the company since its inception. The tasting room is full of folks eager to try a glass of Purdy Mechanic, a west-coast IPA, or Head First, an oatmeal stout. Looking towards the future, Trae is pleased that the brewery will be able to grow into their existing space.
"By the end of next year we would like to expand our markets west and east and hopefully distribute to the whole state. We want to get to a point where we are brewing, kegging and bottling every day," says Trae. Beyond that, the sky's the limit. "We have thoughts," says Trae. "But we will just have to see. Time and money fix everything."