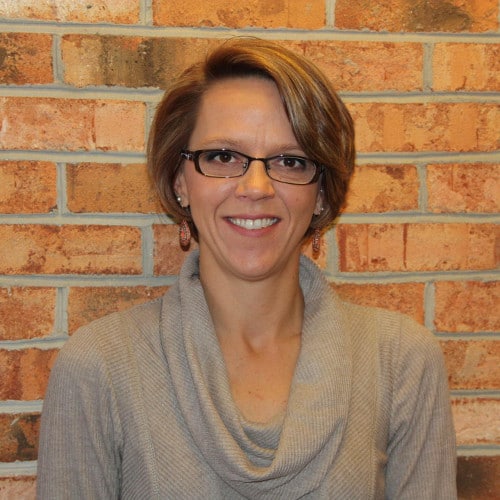 Teresa Davis, certified public accountant and partner with Hill & Davis, CPA, understands the value of accounting and record keeping. As a new Longwood Small Business Development Center (SBDC) contract consultant, Davis plans to share what she knows with small business owners facing the challenge of the COVID-19 pandemic.
"When Sheri McGuire asked me to join the SBDC team recently, I said, 'absolutely — I would love to be able to help,'" Davis says. "This opportunity gives me a chance to help with what I have to offer, which is accounting and finance."
Davis, a Longwood University alumna, has been with the Hill & Davis CPA firm for 25 years.
"I started there in 1995 when I was a sophomore in college and was added as a partner in the early 2000s," she adds.
Accounting is what Davis knows best, and she plans to put that knowledge to work for local small business owners. Davis plans to start with a QuickBooks course.
"This class is to help business owners understand basic accounting — things like what are assets and liabilities," Davis explains. "We'll start with the basics and move on from there."
Davis understands the importance of the bookkeeping/financial side of a business.
"Keeping good financial records is just as important as the skills and knowledge needed to run a business," she says. "I see many people starting a business without thinking about the financial side of it. They either need to make time to learn that or find someone to help them."
With free courses and workshops, SBDC gives business owners the opportunity to learn more about financial data and record keeping.
"Every business needs to have good financial information on hand," Davis says. "Even in normal times it's hard to make management decisions if you don't know whether you're making money or not."
The COVID pandemic has made record keeping a priority.
"Business owners that received Payroll Protection Program (PPP) loans will have to provide documentation for those loans," Davis adds. "That's why we're offering these courses. We want business owners to have that information at their fingertips — not only for loan documentation but also to make business decisions during these unprecedented times."
Davis, who has led SBDC QuickBooks training classes in the past, sees SBDC as a valuable asset to the small business community.
"A lot of business owners don't know where to start in the recovery process," Davis concludes. "SBDC does a wonderful job of guiding business owners to make good decisions. SBDC will help them find a new normal that works."