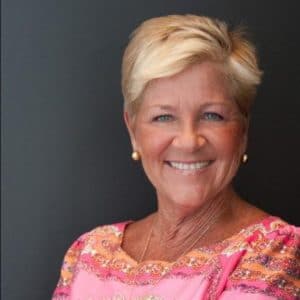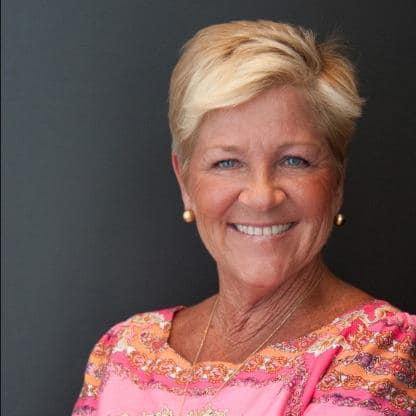 Katherine Beale understands retail — and its singular importance in the world of small business.
After starting her career in corporate America and spending the bulk of her time in financial services with companies including Mastercard, Beale began working with a community bank and found herself engaging with entrepreneurs regularly.
"As a branch manager, you interact a lot with small businesses, and you learn about some of their challenges, but your hands are somewhat tied."
Beale's interactions with small business owners piqued her interest. She took a job at STEPS, Inc., where she explored her love for retail by helping the nonprofit open a couple of consignment stores. Several years later, after a stint in Florida with Saks Fifth Avenue, she returned to Virginia's small business sphere when she stepped into the role of operations manager for trend., a retail store in Blackstone, Va.
"You move to the next thing, but you keep learning all the time," Beale said. "At trend., I had the sales and the customer interaction that I loved, but I also had process management, which I enjoy, and I gained buying experience. When you work with small business entrepreneurs, you learn a lot from their perspective."
The lessons Beale gained throughout her career made her a perfect match for her alma mater's small business development center, the Longwood SBDC, especially as the program worked to meet the needs of its clients during the early stages of the pandemic.
In May of 2020, Beale joined the team as a consultant with expertise in retail, customer service and marketing. At her core, however, she's a networker, which makes her a perfect fit for a team who believes that making community and regional connections is key to small business success.
"My role is different for each client," explained Beale. "It's really A to Z. I try to manage the overall relationship and bring in the people I need. I like to build a network of people. I like to know who to go to for what."
In addition to consulting one-on-one with small business owners, one of Beale's key roles has been in facilitating sessions for the CO.STARTERS business bootcamp program run through RISE Collaborative. The program, which helps participants fine-tune their business ideas, runs weekly sessions on business basics like the bottom line, financial modeling, marketing and messaging. Beale has been involved since the bootcamp started in Blackstone in April 2021.
"You work with a lot of new people who are getting ready to launch and people who are looking to refine or change their current business model," Beale said. "I've always had a passion for helping people improve their business."
In CO.STARTERS, participants build a support network that includes fellow entrepreneurs as well as experts like Beale. These connections offer a secure foundation in a post-pandemic world where adaptability is key.
"Small business owners need to be flexible and open to change."
Beale explained that in this new climate, entrepreneurs must be willing to adjust the way they do business, to diversify their outlets to get merchandise into customers' hands, and to build some kind of online presence — whether through Instagram, TikTok, a personalized app or a website.
"They need to be willing to take a risk. If a risk doesn't work, they need to adjust and make the necessary changes to make it successful."
Since she joined the SBDC team, Beale has seen the program widen its horizons to serve aspiring entrepreneurs emerging from the pandemic with new goals.
"Some are better prepared than others, but our role is to help them see where they are in the process," she said. "They're not all ready to open the door the next day, but we can help them get there. We can give them a roadmap."
Beale brings her wealth of knowledge and experience to a team that stands eager to help clients work toward their dreams.
"When you come to the SBDC, it's a partnership."