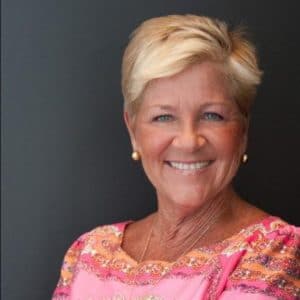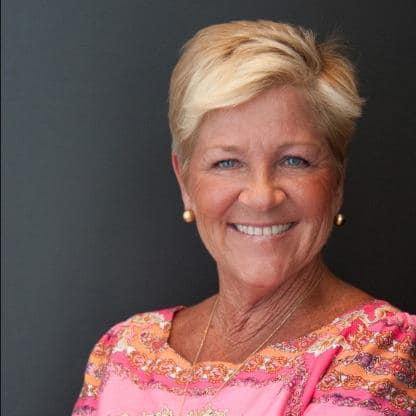 Katherine Beale's bags were packed for a move to Florida mid-March when the COVID pandemic changed her plans. Beale believes it turned out for the best; she's now one of three new contract consultants on the Longwood Small Business Development Center (SBDC) team.
"A friend who's also president of the South Hill Chamber had talked to Sheri McGuire around that time and found out SBDC needed a consultant with retail background," Beale relates. "I'm excited about this opportunity with SBDC. It will allow me to take everything I've learned over the years and put it into play a little differently."
Beale has worked for a variety of retail and financial firms including Saks Fifth Avenue and JP Morgan Chase.
Beale, a Longwood University alumna, made a business connection with Longwood SBDC while working for Trend, a gift and women's clothing store in Blackstone.
"I received regular communications from SBDC when I was at Trend," she adds. "I also took several SBDC classes."
Now that the roles are reversed and Beale is the trainer, she's excited about the opportunity to assist small business owners in implementing plans for improvement and recovery.
"We'll look at some enhancements business owners can make such as leveraging social media and building a web presence," Beale explains.
Beale sees communication as a key component in economic recovery.
"I believe it's very important for small businesses to communicate with their customers," Beale says. "They need to reinforce and build on relationships they have with existing customers while telling an upbeat story. They also need to use new channels of communication to reach out to customers they may not have had in the past."
Beale cited one business owner in South Hill who started a Facebook Live event eight weeks ago.
"Now that business owner has over 450 people watching her Facebook event every week," Beale adds.
Working with SBDC, Beale plans to share similar innovative approaches that business owners can use to ease the transition from shutdown to pandemic recovery. A focus group of small business owners Beale organized is currently gathering input that will be used to guide the recovery process.
"We'll start with the focus group and go from there," Beale says.
Beale is also spreading the word about SBDC classes and services, which, she adds, are free of charge.
"Right now small businesses are so overwhelmed that they can't see the forest for the trees," Beale concludes. "They need to know that they don't have to do it alone. SBDC is there to help carry that load."