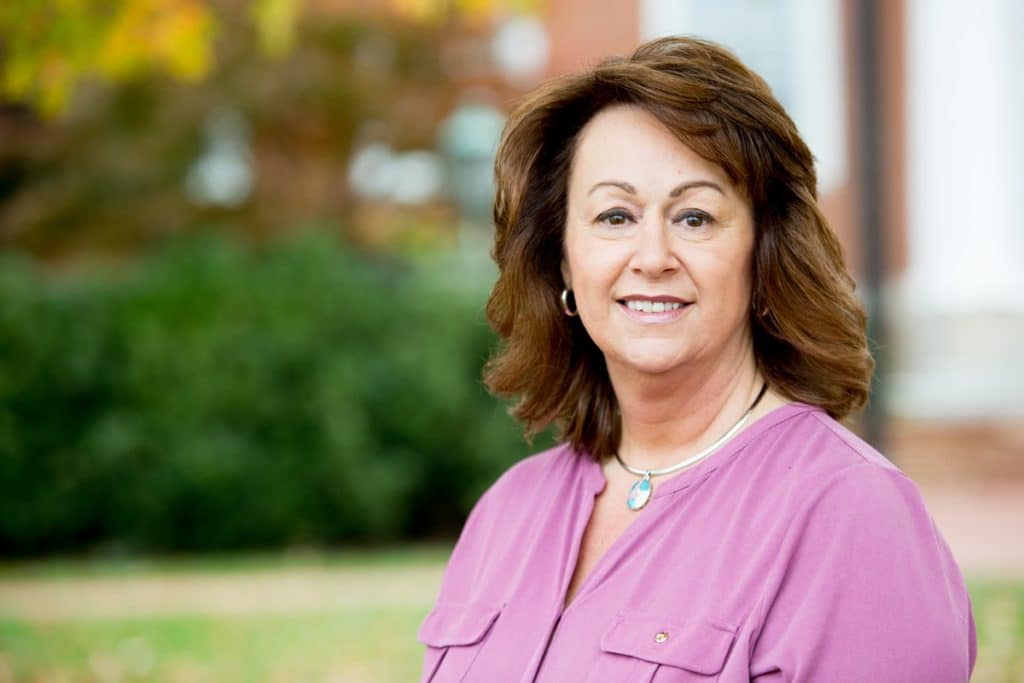 Are you a Longwood SBDC client? Then chances are you've met SBDC Operations Manager Jennifer Baldwin. She has lived in the Farmville area for about 40 years.
"The number of small businesses has certainly increased over the years," noted Baldwin.
At the SBDC since 2010, Baldwin greets clients at the front desk in the Farmville office. In between she attends to countless other details.
"I'm the behind-the-scenes person," she shared. "We have five offices that cover 25 cities and counties, so I interact with a vast number of clients from different localities."
Baldwin also manages a variety of training workshops, most of which are presented virtually.
"This has increased our reach and allowed more people to attend. Workshops are very interactive and a lot of fun. I enjoy the diversity of people and the business ideas that they bring to the table."
The SBDC's startup class, Baldwin added, is especially helpful to would-be entrepreneurs.
"It really opens the clients' eyes," she said. "I encourage people to come to this class. It answers all the questions clients might have; it's really a make-or-break type of thing."
Baldwin finds her work rewarding. Her advice to would-be business owners is — do your homework!
"The knowledge of our consultants and analysts at the SBDC is invaluable. Whether you are just starting out or a seasoned business owner, we have the tools to help you succeed and grow! It's nice to see people achieve their goals.
"So many people put the cart before the horse. You need to be prepared — come see us first!"
Jennifer Baldwin
Operations Manager – Longwood SBDC
Telephone: 434.395.2086
[email protected]