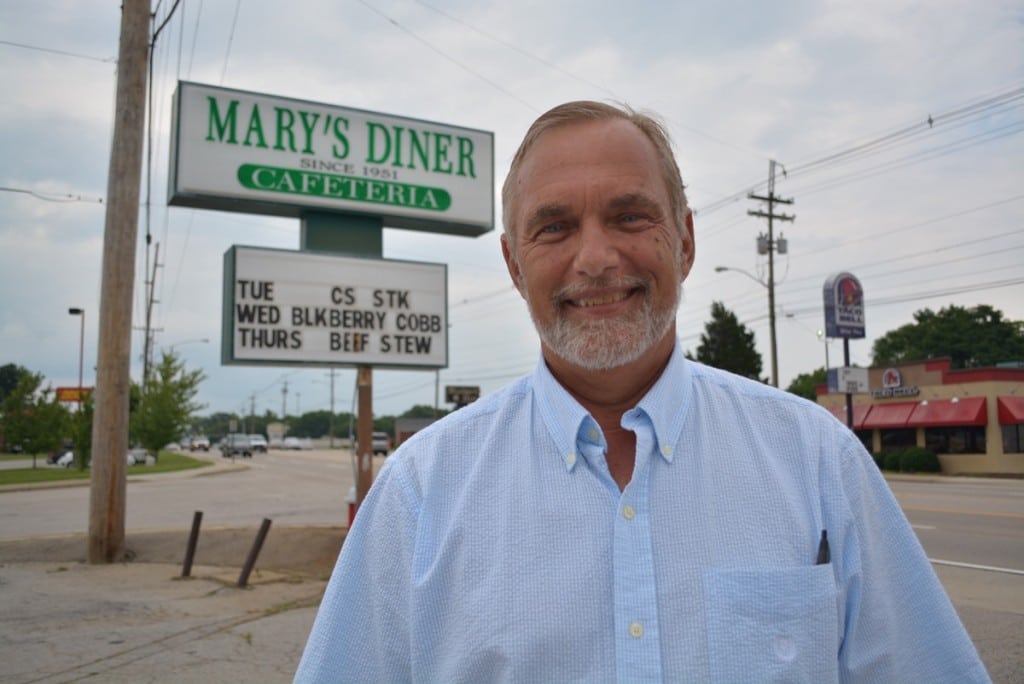 Two months before he was born, Jimmy Farlow's granny started Mary's Diner without a sign and without a name. That  was 1951 and Jimmy's life has been inseparably meshed with the diner ever since. Only days old, it was the first place he visited on the way home from the hospital. When he was 8 years old, he earned money for a new fishing rod by washing dishes. At 16, he saved up enough to buy a brand new 1967 Chevelle Supersport. He has welded parts for its counter, repaired furniture and even cooked when needed.
Jimmy is a born entrepreneur. For him, Mary's Diner epitomizes America. "Everything in this country has been done at the table. Life goes on around the dinner table," he says.
But, despite that truth, Mary's has had its ups and downs. The cafeteria-style restaurant, now in its 64th year of operation, was not immune to the economic downturn in 2008. Danville, where Mary's Diner is located, was hit especially hard.
While Jimmy's attention was focused elsewhere, the restaurant business wobbled. Last year he returned to Mary's Diner to give it his full attention. Thanks in part to the 10-year partnership between Jimmy and the Longwood Small Business Development Center's Diane Arnold, Mary's Diner is thriving again. Despite the rough economic climate in south-central Virginia, the diner now employs 48 people, can easily serve 1,000 customers a day, and is contracted to provide meals for over 300 needy seniors through the local Meals on Wheels chapter.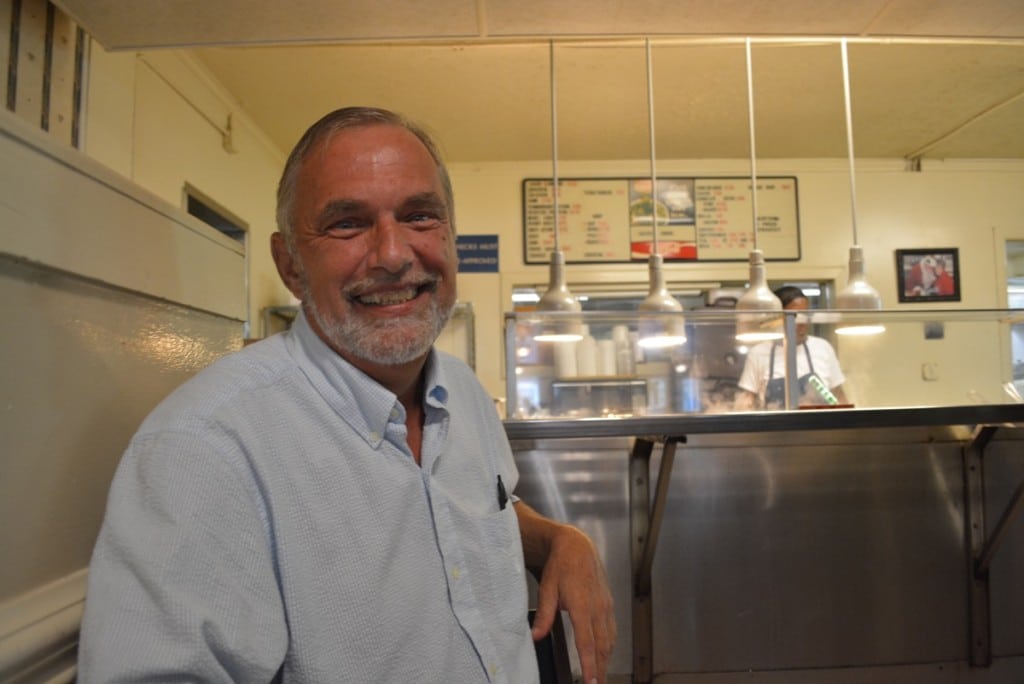 "I've had better guidance and better help than I've ever gotten in my entire life in the last 10 years through Longwood," Jimmy says earnestly from a table in the diner. Behind him, patrons are enjoying Southern delicacies prepared using recipes handed down by Mary and her loyal employees through the years.
Jimmy describes Diane as the force that focuses his energy, reins him in, and keeps him moving forward. "I've never had this kind of professional help—ever," he says.
Jimmy plans to expand the diner beyond his grandmother's biggest dreams. With the help of Diane, Jimmy's two-year plan involves a focus on restructuring and rebuilding Mary's Diner to better serve the needs of the community. In the long run, Mary's will serve as the centerpiece of a 104-acre retirement complex, which will offer onsite medical care. "I'm more excited and enthused today than I've been in 30 years!" says Jimmy. He's a big dreamer…and a hard worker who believes in setting high goals. "If I reach a goal, I didn't try hard enough—that brass ring needs to be right outside your reach."
Jimmy, who is a veteran, has had plenty of professional adventures. He's been a blacksmith, a race car driver, a realtor, and has even manufactured wood stoves.   Now he is happy focusing on the business his granny started so long ago.
"It is her spirit that will keep people coming to Mary's Diner," says Jimmy. "Gravity doesn't affect us as long as we do what Granny did, and that's take care of people."