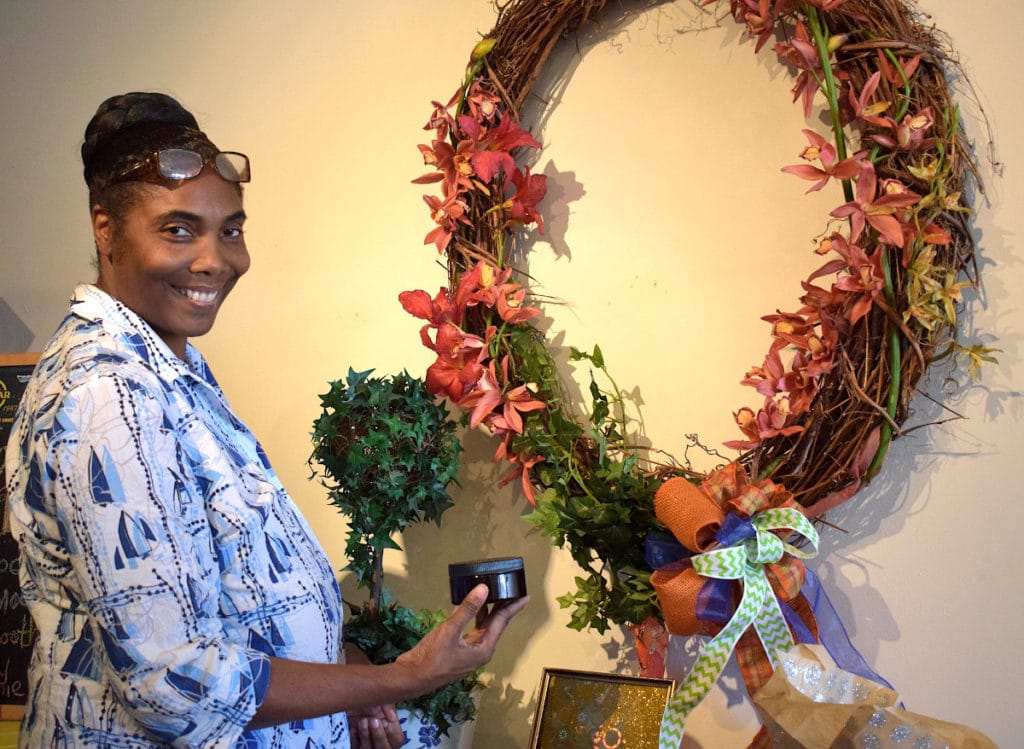 Manna The Natural Experience is making some changes on South Boston's Main Street, and owner Kecia Kalu is pleased to see it. As the store's name implies, Kalu believes the natural path to health is the only way to go.
"Previously I was helping out at my uncle's health food store," Kalu says. "I'd seen ads for a SoBo Start Up initiative to help new businesses get started, but I just looked at them and kept on going."
Kalu sometimes took clients into local grocery stores to help them shop for healthy choices.
"While I was shopping one day, a lady approached me and said, 'They're giving out small business grants — sounds like something you might be interested in,'" Kalu relates. "That lady even called Community Development Coordinator Tamyra Vest to get the ball rolling."
Kalu thought about the idea and decided to give Lin Hite a call. The SoBo Start Up Program, she discovered, included a six-week entrepreneur boot camp that culminated in a business competition with participants vying for grant funding to start or expand businesses in Downtown South Boston. Hite, director of the South Boston office of the Longwood Small Business Development Center (SBDC), taught the SoBo class.
"I filled out the application and took the classes," Kalu says. "It was like a college course in just two months — I learned a lot."
The course covered many topics of vital interest to new business owners.
"They showed us how to do a business plan and a resume," Kalu recalls. "One class showed you the best areas for your particular business, and Lin gave us demographics on how many people would really be interested in what your business had to offer."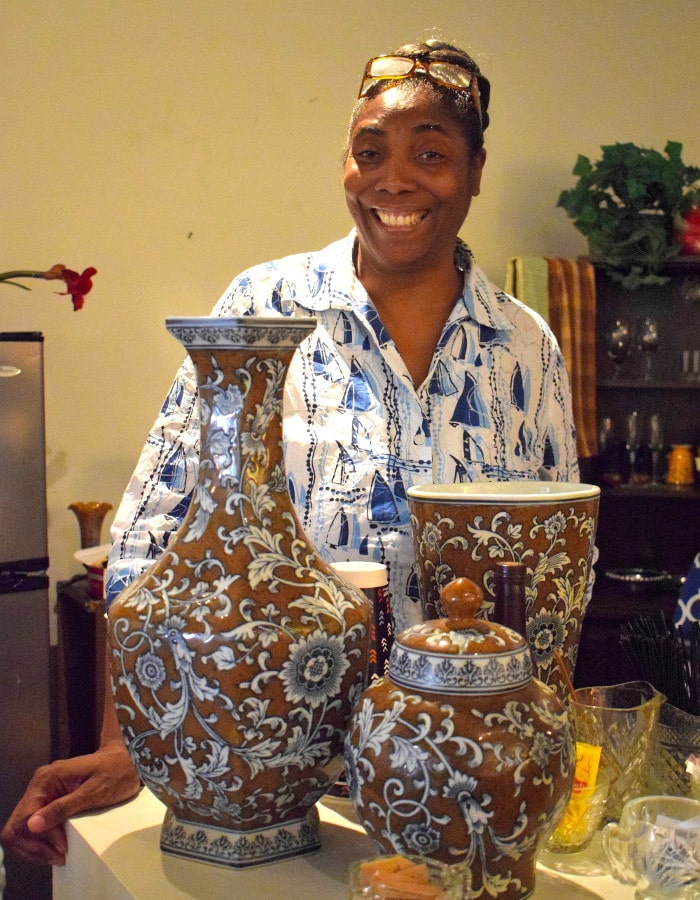 To help with financing, Hite brought in local bankers and discussed marketing strategies.
"Lin told us that a business should not be a hobby," Kalu says.
"At the end of the class you had to "sell" your business to a panel of judges," Kula adds. "I was really sweating through that — I was surprised to receive one of the grants."
The grant allowed Kalu to set up her business without additional financing. A separate grant from the Town of South Boston financed her kitchen.
Kalu began by offering herbal teas and later added vegan choices to the menu.
"In the SoBo class we learned that not every day is going to be your day," she recalls. "They told us to have a Plan B. That could mean going to the bank or maybe bringing other people in to your business. That's what I did."
Rather than expanding her inventory, Kalu let consignors display their health-related products in her store.
"That's worked out really well," she adds.
Manna also offers natural beauty products, essential oils, aromatherapy, herbal teas and supplements and a variety of foods.
Hite, Kalu notes, continues to visit her store every month to see how she's doing and offer advice.
"He's like that guy that comes in and says, 'Show me what you're doing' and 'Maybe you should try this,'" Kalu says with a smile.
Kalu is thankful for the SoBo class that led her to a new business and a continuing relationship with SBDC.
"SBDC is like family — they're always there," Kalu concludes. "SBDC not only teaches you, they put your foot in the door."