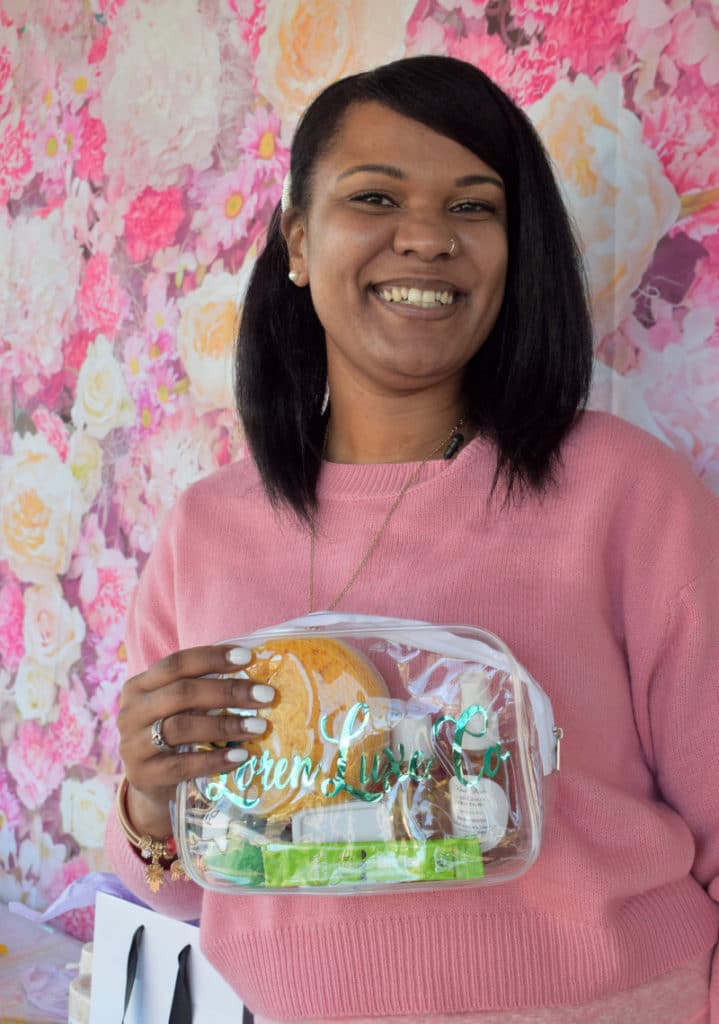 Springtime blossoms accent a display of LorenLuxe skin care products developed by Jessica Hill and arranged on a table on her front porch in Warfield. Launched in March 2020 in the midst of a pandemic, Hill's business, like her floral backdrop, has blossomed. She credits the Longwood Small Business Development Center (SBDC) for much of that success.
"When we started, we were strictly home-based," Hill explains. "With the help from SBDC and exposure on social media platforms, we've seen a nice increase in business in our fourth quarter."
Due to the COVID pandemic, Hill's collaboration with SBDC has all been online.
"Everything has been via Zoom," she explains.
Hill's venture into business started with necessity and grew into something more.
"I wanted to help other individuals that had skin issues like I did," she explains.
In 2011, Hill was diagnosed with hidradenitis, an autoimmune disease that attacks the lymph nodes.
"Once I had that diagnosis, I started looking for ways to use alternative skin care," she explains.
The impetus to start a business last year came from Hill's five-year-old daughter, Journey.
"One day my daughter came to me and said, 'Mom, let's start making lip gloss,'" Hill relates. "That's exactly what we did. We started with soaps and lip gloss."
Hill began her business with research.
"I went to YouTube, read books from the library and watched documentaries," she says.
Recently she's added scrubs, hair and beard oils, and oils for the skin to her product line.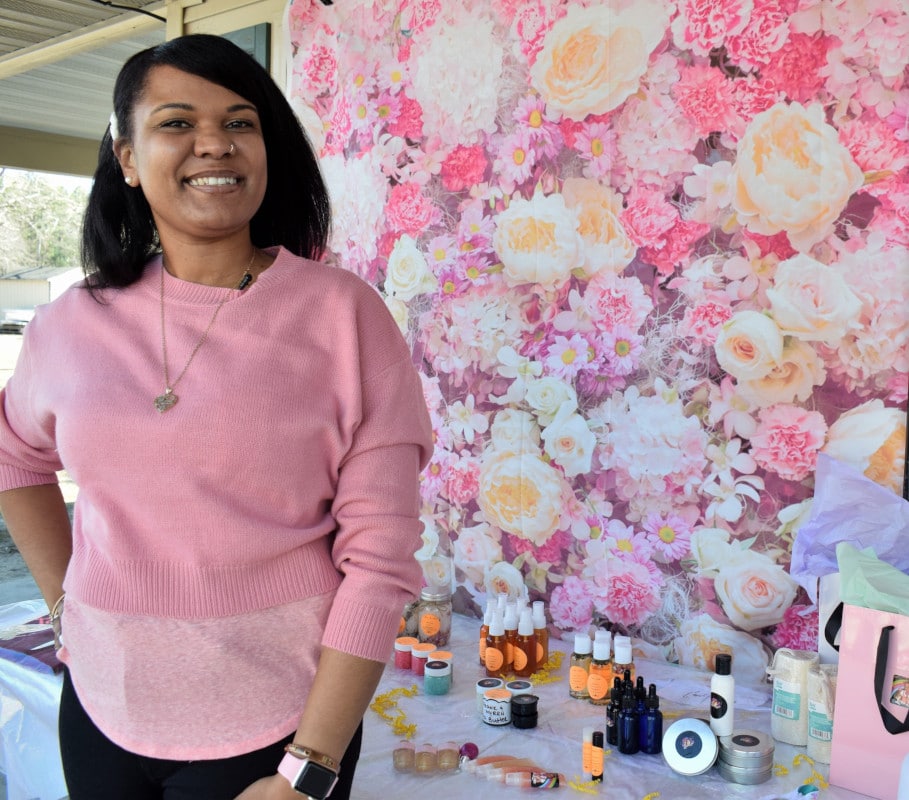 Working online, Hill discovered the value of connecting with others in the business community.
"In 2019 I attended a health summit in Emporia," Hill relates. "That was my first point of contact with SBDC. I was invited to sign up for one of SBDC's Coffee Chats and met Brandon Hennessey, SBDC business analyst."
Through Zoom, Hennessey consulted with Hill and advised her on various aspects of her business.
"Brandon helped me reduce costs with my brand and showed me how to appropriately price my items," Hill explains. "He's currently working with me on my mission and vision statement. We've also talked about future plans and the possibility of opening a storefront location."
Despite the pandemic, Hill has found that collaboration is alive and well at SBDC. Hill met Liz Povar, program manager for GO Virginia Region 3, through another Coffee Chat. Povar subsequently connected Hill to another business owner in the same field for mentorship and collaboration.
"Liz Povar contacted me about the possibility for a collaboration in the future," Hill relates. "That's exciting."
Another collaboration through SBDC was with Letterpress Communications.
"I've talked with Letterpress on ways to build my audience and determine who I reach," she says.
Although Hill is still in what she calls the beginning phases with SBDC, she's already realizing the possibilities that collaboration can bring.
"I'm looking forward to what we'll be working on in the future," she says.
Hill is especially appreciative of the help she's received through the COVID pandemic.
"Working with SBDC has made a world of difference," Hill concluded. "SBDC gives small business owners like me the tenacity to move forward and not feel defeated. Working with SBDC gives me a great sense of relief — with SBDC you're in business but not by yourself."