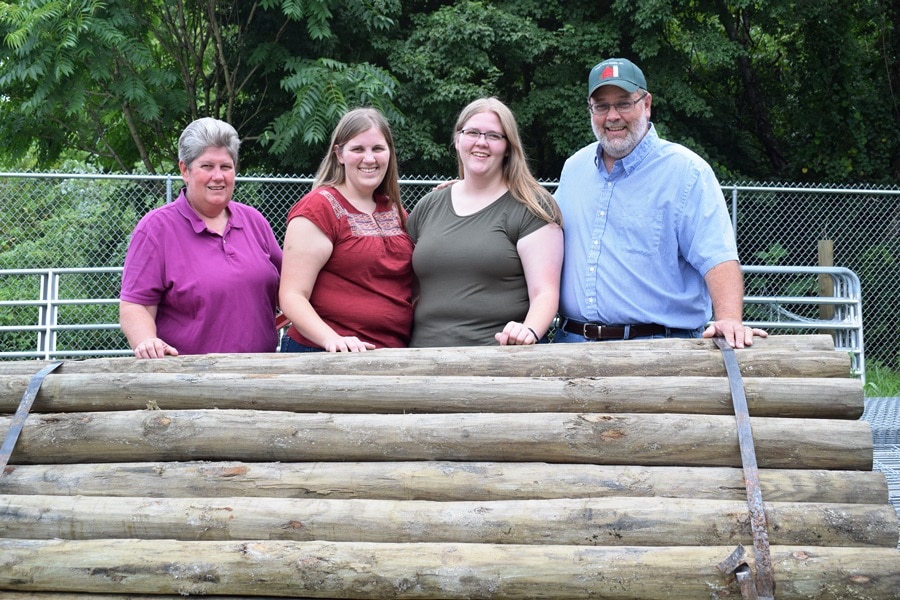 Long's Farm Supply in Brookneal is a family business times four. Bobby and Theresa Long bought the business with their daughters Dottie and Cassie in mind. All four members of the Long family are co-owners.
"We did this so our daughters would have a viable business for years to come here in Southside," Theresa Long says. "There's not many 19- and 22-year-old girls running a farm store."
Dottie recently graduated from Virginia Tech; Cassie will be a senior this year. Both majored in animal/poultry science and minored in agribusiness. Both girls worked part time in Dodd's Farm Supply.
"When the owner of Dodd's decided to retire, our parents helped us out and bought the business," Dottie says.
In January 2018 the former Dodd's Farm Supply opened for business as Long's Farm Supply.
"I tell people we closed and opened on the same day," Bobby Long says with a smile. "We closed on the loan January 2nd and opened the store the same day."
The Longs credit Longwood Small Business Development Center (SBDC) with helping them lay the groundwork for that smooth transition.
"When we visited the Farm Credit office in Farmville, they suggested we call SBDC," Bobby says.
That call led to conversations with SBDC Executive Director Sheri McGuire and Business Analyst Brandon Hennessey.
"Sheri and Brandon were very instrumental in helping us walk through the projections and figures as far as what we would be able to do with the business as it existed and how well we'd be able to handle the costs we were going to incur," Bobby notes. "We also discussed our closest competition and what the potential would be for expanding geographically. SBDC helped us think through all those details."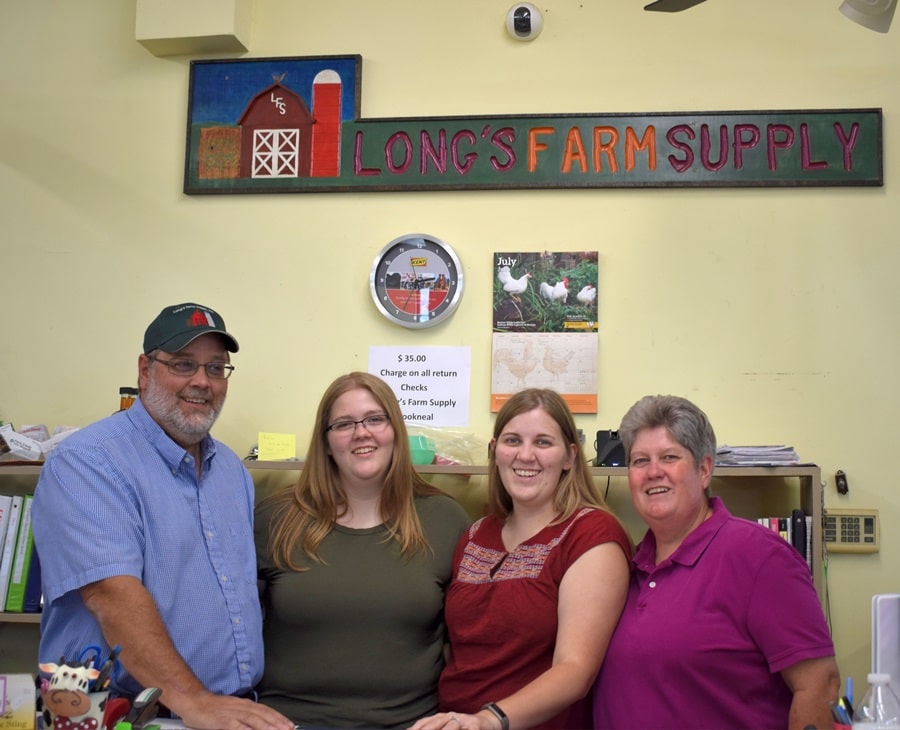 SBDC also helped the Longs formulate a business plan.
"Since our daughters are involved, we had them sit down and do the business plan," Bobby says.
"The business plan was a lot of work!" Cassie adds. "Dottie had done one in class, but I hadn't, so this was helpful for me."
"When we applied for a business loan, we shared information and printouts Brandon had done for us," Bobby adds. "Each bank was very impressed with what SBDC had done for us. We went with Farm Credit in Farmville for our financing."
SBDC also advised the Longs on business growth opportunities.
"Brandon was able to help us evaluate the debt load for getting the business started," Bobby adds. "Once we have a handle on that, we could plan for expansion. We have the opportunity to grow in bulk sales of fertilizer and feed. The biggest thing is to not try and grow too fast and incur additional debt.
Now that the business is up and running, Dottie and Cassie plan to expand social media presence.
"My dad calls me the tech support," Cassie adds with a smile.
After graduation, she'll join Dottie in growing the business.
"Business has been really good," Dottie notes. "We've been rolling since January."
"SBDC helped us think through all the details," Bobby concludes. " When I went to SBDC, I was looking for an objective and professional opinion — and that's what I got."