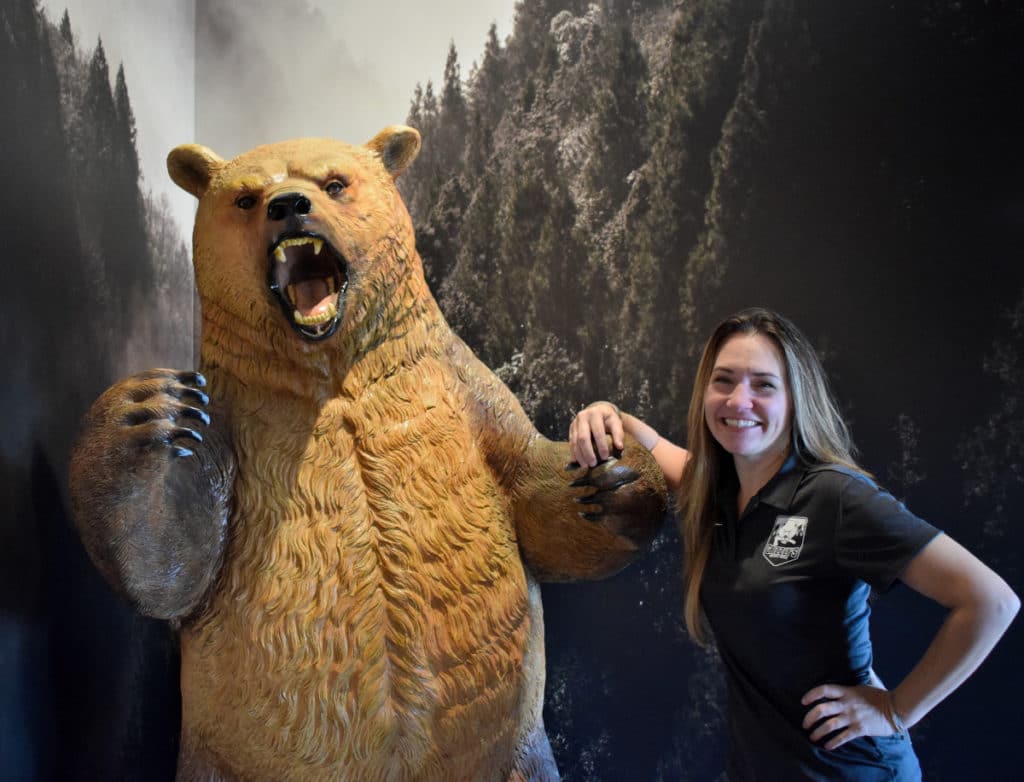 Picture a bowling alley with axes instead of bowling balls. If that sounds like a little too much excitement, how about an escape room where a team of people solve puzzles in order to get out. Thanks to Christie Wall you'll find both of these new waves in entertainment in Danville's River District.
Wall's idea for a dual entertainment venue started during a visit to Charleston, SC.
"It was during a mother-daughter trip to visit a college in Charleston," Wall explains. "We were looking for things to do and found an escape room."
A creative person by nature, Wall loved the experience.
"It was awesome — the perfect combination," she says. "I liked the creativity as well as the business model."
While that idea percolated, Wall's husband added another component.
"My husband was watching an ax-throwing competition on television one day and called me into the room to watch," she adds. "I did some research and found that escape rooms often incorporated ax-throwing lanes," Wall adds. "It makes sense because both use the same business model."
Wall sketched out a business plan, but that's as far as she got until Danville's River District Association announced its Dream Launch Challenge earlier this year. The competition included a six-week entrepreneur boot camp and a chance to compete for grant funds.
"When they announced the Dream Launch Challenge, I already had my ducks in a row," Wall says. "I believe you need to be ready when an opportunity presents itself."
Wall entered the competition where she met Lin Hite, the director of the Longwood Small Business Development Center's Western Region.
"He was the director of our class," she relates.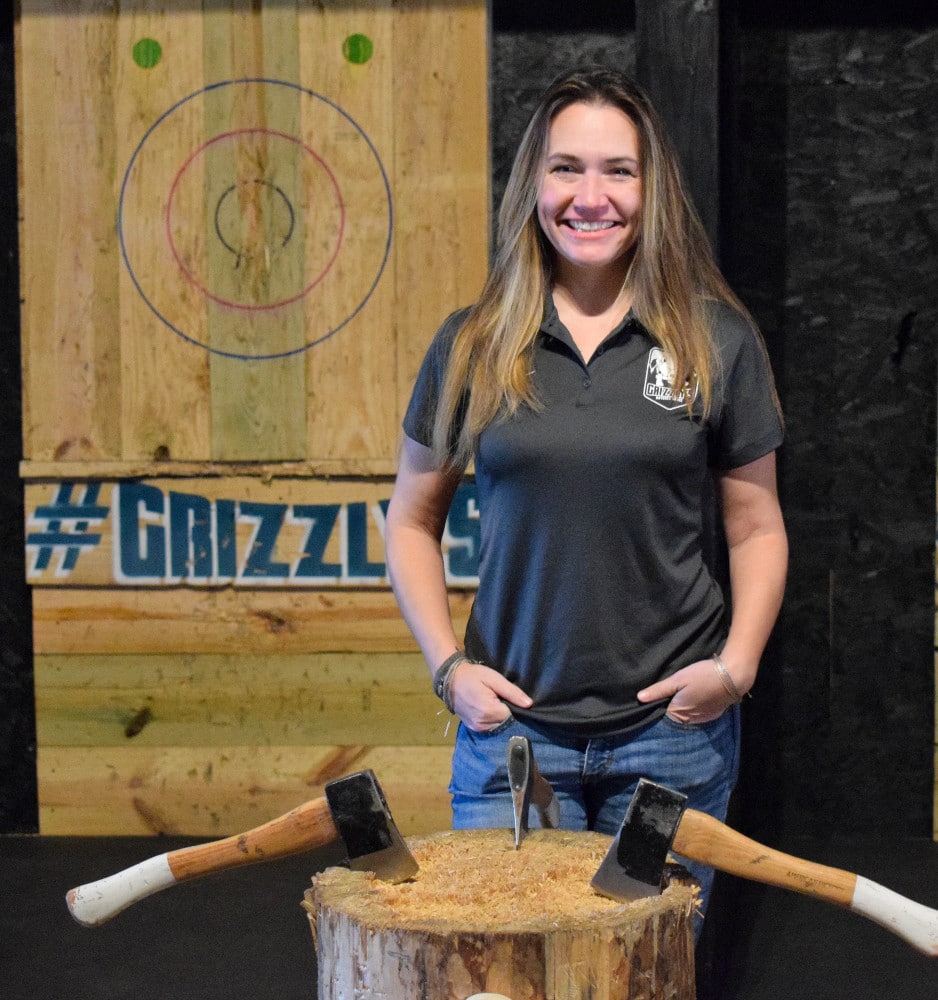 Wall, a graphic designer by trade, gained business experience through previous jobs in the manufacturing industry. The Dream Launch boot camp added to that knowledge.
"The teachers we had really knew their fields," she comments. "It was exciting to be in an atmosphere with other people who wanted to be entrepreneurs. We worked together well — it was a real team effort."
Each member of that team had an opportunity to pitch his or her business plan at the end of the course. As it turned out, Wall did have her ducks in a row; she received two of the grants offered for a total of $35,000.
After the boot camp was over, Wall continued her relationship with Hite and SBDC.
"Finding out about all the available resources was valuable," she adds. "Lin Hite was a big help."
Wall received additional financing from multiple sources including the Virginia Small Business Finance Authority, Industrial Development Authority, and multiple grants from the City of Danville that were based on the number of jobs created and tax revenues.
"My business would not have been possible without so many different avenues for financing," she adds.
Despite some construction delays during renovation of a century-old tobacco warehouse in the River District, Grizzly's Hatchet House opened August 16. River City Escapes opened its first room on November 11. The venue includes a bar serving beer, wine and panini-style sandwiches and a lounge for playing cards, chess or checkers.
Currently there are 18 employees. Extra staffing, Wall explains, is required for safety reasons.
"We staff each of our five ax-throwing lanes with a coach to enforce safety rules," she explains.
As her business evolves, Wall intends to make SBDC a part of it.
"Lin Hite is the person I meet with every couple of months," she adds. "It's good to know that SBDC is a resource I can reach out to at any time."
Overall, Wall is pleased with the transformation of Danville's River District.
"It used to be downtown was where you didn't go in Danville," she says. "Now it's the place to be. I love to see people smiling and laughing and enjoying this space."
Wall credits SBDC with helping to make that renovation possible.
"SBDC is at the top of my list," Wall concludes. "SBDC is honest with you — they'll tell you if you have a viable plan or not. SBDC knows what a community can support. That's information every potential business owner needs to have."