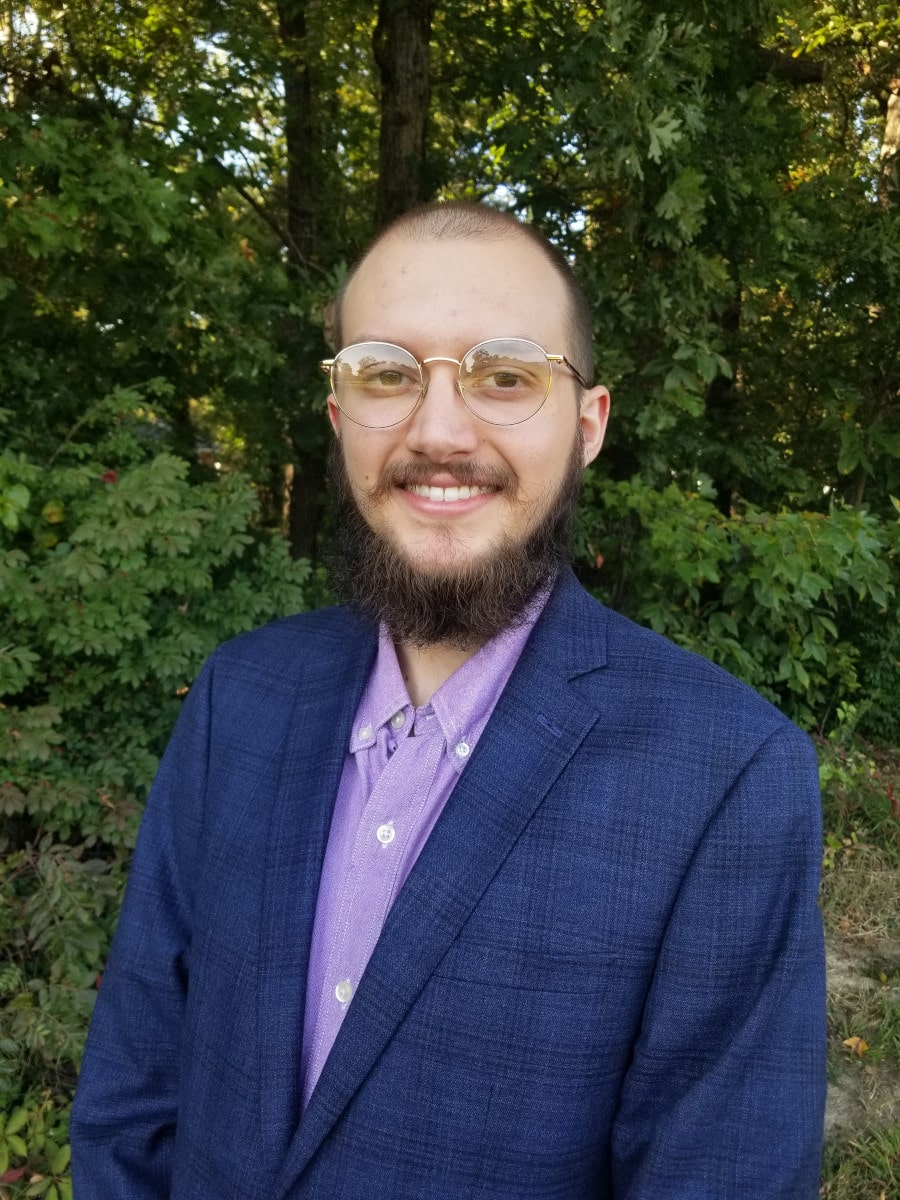 When Steven Farnor, a Business and Administration major, with a concentration in management began searching for internships for his senior year at Longwood University, COVID-19 was changing the shape of things all over the nation.
Farnor admits some doubts during the summer as he looked for options.
"I was struggling to find an internship because of the coronavirus. There weren't too many opportunities over the summer," Farnor says. "When I received a long list from Nancy Postans [Assistant Director of the McGaughy Professional Development Center] with a list of Longwood and Longwood affiliated internship programs, the SBDC option immediately appealed to me, and I decided to give it a shot."
For Farnor, despite the unconventionality of an internship during COVID-19, the experience has been the perfect flexible fit.
"It's been very non-traditional," Farnor says with a laugh, as he describes his regular 11 am to 4 pm day with the Longwood SBDC team.
"I log in and use an established Google Doc that contains all the resources I need and work within those resources to find items for whatever client I am assisting at a particular time," Farnor says.
Farnor is given plenty of self-direction while working with clients. In fact, the independent nature of the work, knowing the team at Longwood SBDC is on standby to assist with any roadblocks he might have, has been one of the key highlights of his internship experience.
In addition to using a proprietary internal SBDC database to create industry snapshots for each client, Farnor also carefully culls the snapshot down to just the key highlights that he believes would be the most helpful to the business owner. He also has the opportunity to suggest marketing as well as management strategies to the client and follow up with them later on another Zoom call to see if the implemented ideas are helping.
For Farnor the Longwood SBDC internship has allowed him to put theoretical knowledge into real practice.
"I've learned a lot about how an actual business operates," he explains. "A lot of my classes up this point have been management based as opposed to marketing or finance centered. This internship has allowed me to re-learn and apply those aspects in a real and tangible way."
Even in the midst of COVID-19, Steven is able to grow his passion for helping small businesses thrive with the assistance of the Longwood SBDC.