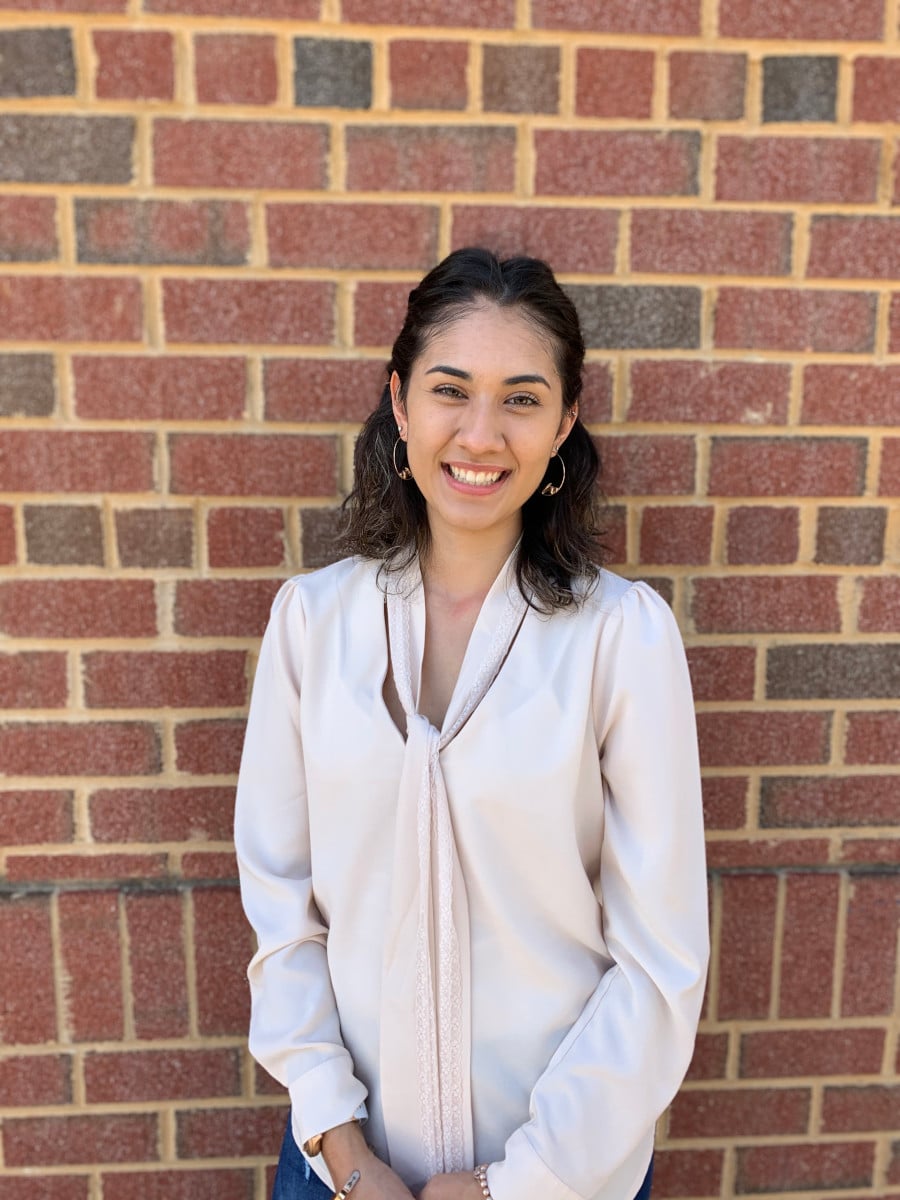 Cumberland native and Longwood University senior Rebekah Stevens Morales was originally eyeing culinary school. She explains however,
"I wanted to actually enjoy cooking when I got home."
So the Cumberland High School Graduate chose Longwood University to pursue a degree in Business administration with a concentration in management, an endorsement in supply chain economics, and a minor in Spanish.
This September, Rebekah kicked off her internship with the Longwood University Small Business Development Center. Even in the heart of COVID-19, the experience has been more than she could have hoped.
Rebekah, who has previous work experience in both the foodservice and hospitality industries, was ready to explore something that would challenge her and change on a daily basis. She found just that in the LU SBDC.
"I'm good at math and I like money," Rebekah says with a grin. "Plus, you can do a variety of things with management."
Although there were hundreds of places and contacts on an exhaustive list prepared by Assistant Director of the McGaughy Professional Development Center Nancy Postans, Rebekah was ultimately drawn to LU SBDC.
"I loved that it was more centralized and focused on businesses. It's more focused on clients. I am very glad because I wanted something more personalized," Rebekah says.
Her internship entails two 7 hour on-call days where she works remotely with oversight from Director Sheri McGuire and advisor Brandon Hennessy. Rebekah also has the opportunity to sit in on Hennessy's calls with SBDC clients to learn the in's and out's first-hand.
Following these client meetings, she is given resources to work on developing for the client based on their specific needs and situation.
Having access to a 360 view that includes all aspects of the small business experience has been eye-opening for Rebekah.
"I like being there and realizing how real it is. It's people's lives, hopes, and dreams. They have invested all of themselves in these businesses," Rebekah explains. "Not just money, but also their lives."
The follow-up, where Morales is able to utilize internal SBDC databases to come up with resources to assist the client, led by Hennessy's direction, is the most rewarding part.
"There's only so much one person can do," Rebekah says. "To be a part of assisting someone with something so important to them is such a big deal. I am so glad to be a part of this."