CLIENT SINCE 2006
INDUSTRY health, food services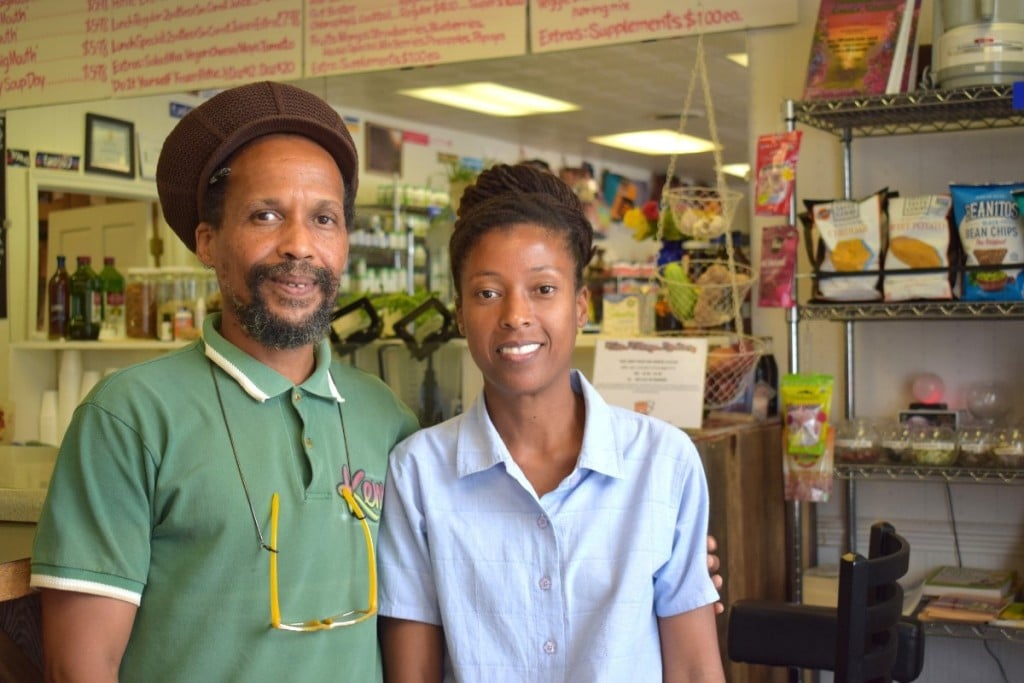 If you're looking for a country store with a health food vibe, Wilma and Kenny Albert's Healthy Living Emporium on Main Street is the place to go.
"Healthy eating is our way of life," Wilma said. "I'm from the West Indies — it's second nature to us."
Wilma and Kenny moved from New York to Farmville ten years ago and started a business featuring cooked food, smoothies, vegan sandwiches and shelves stocked with healthy alternatives.
"SBDC welcomed me with open arms," Kenny said. "They contribute so much to a person opening a business. They helped me locate the right retail space. SBDC seminars, from social media to financing a business, are very informative. SBDC never deterred me from my goals — they enhanced them."