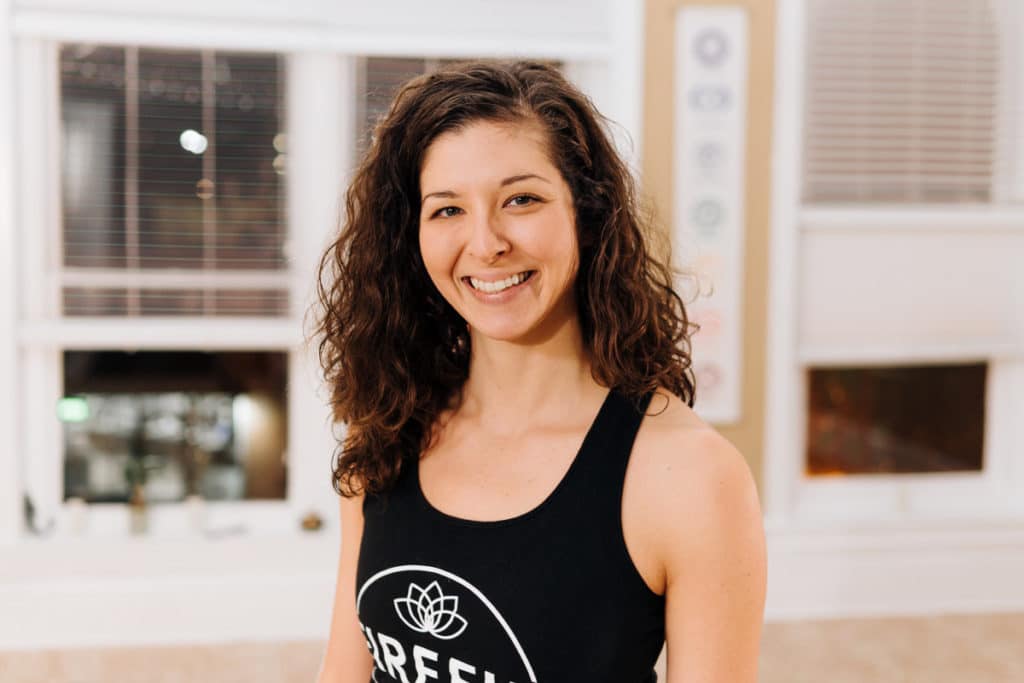 Lauren Mathena knows all about making a change for the better. In 2018 Hurricane Michael flooded the yoga studio where she was working in downtown Danville. Instead of changing jobs, she opened her own studio.
"The teachers at that studio decided that they wanted to keep teaching in downtown Danville," Mathena explains. "That's when I opened Firefly Yoga."
It's also when Mathena visited the Longwood Small Business Development Center (SBDC).
"When I decided to open my business, I was close to signing several leases," she adds. "Lin Hite, director for Longwood SBDC's Western Region, patiently helped me think through all the different options."
That assistance, as Mathena describes it, was super helpful.
"SBDC's role is like a business coach," Mathena says. "Entrepreneurs are often a one-person show. SBDC can offer tech assistance on everything from financials to development decisions to marketing strategies."
Mathena also appreciates SBDC's one-on-one style.
"SBDC consultants take the time to really get to know you as a person," Mathena continues. "They understand the impact your small business has on your life."
With the COVID-19 shutdown, that impact has been significant.
"We switched to online classes on March 15," Mathena reports. "At that time I didn't think we should even be tempting people to leave their homes for unnecessary reasons."
Seven of Firefly's 10 regular teachers continued to work online.
"We've been teaching at least two and sometimes three online classes a day, seven days a week," Mathena says. "Most of my teachers have other full-time careers, and some of them have had to file for unemployment. This lets them have some income."
Mathena's full-time job is with Mid-Atlantic Broadband.
"I have an opportunity in my day job to work with 'big picture' strategies that help businesses grow," she adds.
Part of the ability to grow a business, she believes, is to face challenge with change.
"Firefly had an advantage to be able to take a product online for the short term," Mathena notes.
For the long term, she's looking to SBDC.
"I know SBDC will be offering marketing classes to meet the current circumstances," she adds. "Right now it's important to try and meet the needs of customers and keep some cash flow going. At the same time you need to think ahead about how to change some things permanently."
Mathena did not apply for the first round of small business loans. Firefly Yoga received $25,000 as one of four winners in the 2019 Danville River District Association Dream Launch business boot camp challenge.
"That gave us some working capital, so I didn't apply for emergency loan assistance," Mathena says.
That, however, could change depending on how long businesses stay closed. Mathena is already thinking ahead to ways she might change her current business model.
"Small business owners shouldn't expect a certain date to pass that will bring back their old business models with the same results as before," she says. "Business owners will have to change if they want the same or better results.
She believes that getting that message out to small business owners is important.
"SBDC can help small business owners imagine those pivots that lead to good changes," Mathena concludes. "Right now small business owners need support — SBDC is there to offer that support."