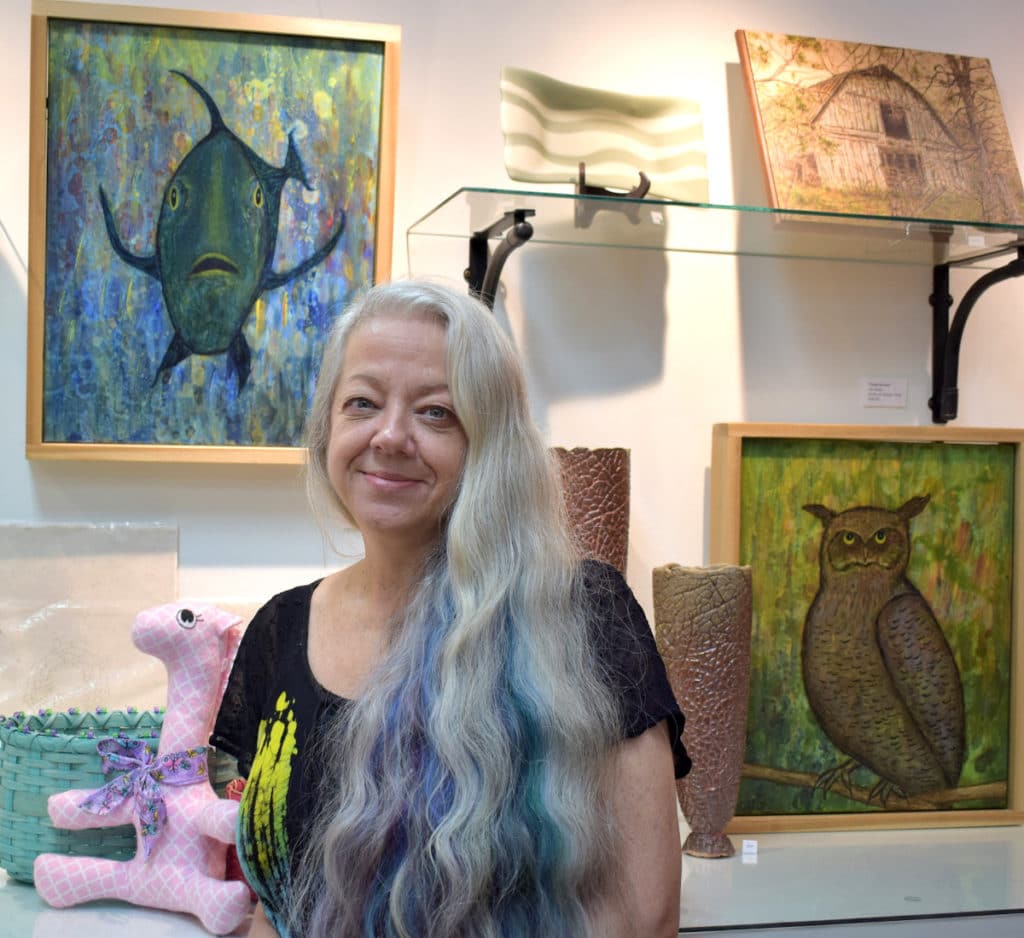 When Audrey Sullivan opened Red Door 104 Art School and Studio in Farmville four years ago, she had a plan. It worked in Northern Virginia, so why not in Farmville? Pretty quickly Sullivan found out that business plans aren't "one size fits all."
"It didn't take me long to realize I 'wasn't in Kansas anymore,'" she says with a smile. "I already knew how to run a successful business, but Farmville is a small town with a different atmosphere. That's when I reached out to Sheri McGuire at the Longwood Small Business Development Center (SBDC)."
The Longwood SBDC executive director began by giving Sullivan a better picture of the local market.
"Sheri McGuire facilitated a focus group here at the studio," Sullivan relates.
Among those who attended was Brandon Hennessey, a local high school art teacher.
"Brandon was extremely helpful because he knew art, and he knew business," Sullivan notes. "When Brandon joined SBDC as a business analyst, I was excited. Art's a unique field, and unless you're familiar with it, it's hard to advise someone like me."
Hennessey helped Sullivan sketch in the details for running her business in a small town like Farmville.
"Brandon showed me that it's really different here in terms of how to market and put yourself out there," Sullivan adds.
The first challenge was finding students for the art classes.
"That was my main focus in coming here," she says. "My goal was to teach art. That's what I did in Northern Virginia."
When Sullivan had difficulty filling classes, Hennessey encouraged a different approach — paint parties.
"The paint parties are probably our most successful thing," Sullivan affirms.
She advertised on Red Door's web page: "Unwind with a glass of wine and a paint brush, and at the end of the evening, go home with a completed painting to be proud of!"
It didn't take long for the community to respond. Garden clubs, college groups, and friends came to enjoy a creative evening together — and spread the word to others. Word of mouth, Sullivan learned, is a powerful advertising tool in a small town.
The popular parties also increased business in the studio.
"I think the paint parties inspired a lot of people to come back and take more classes," she adds.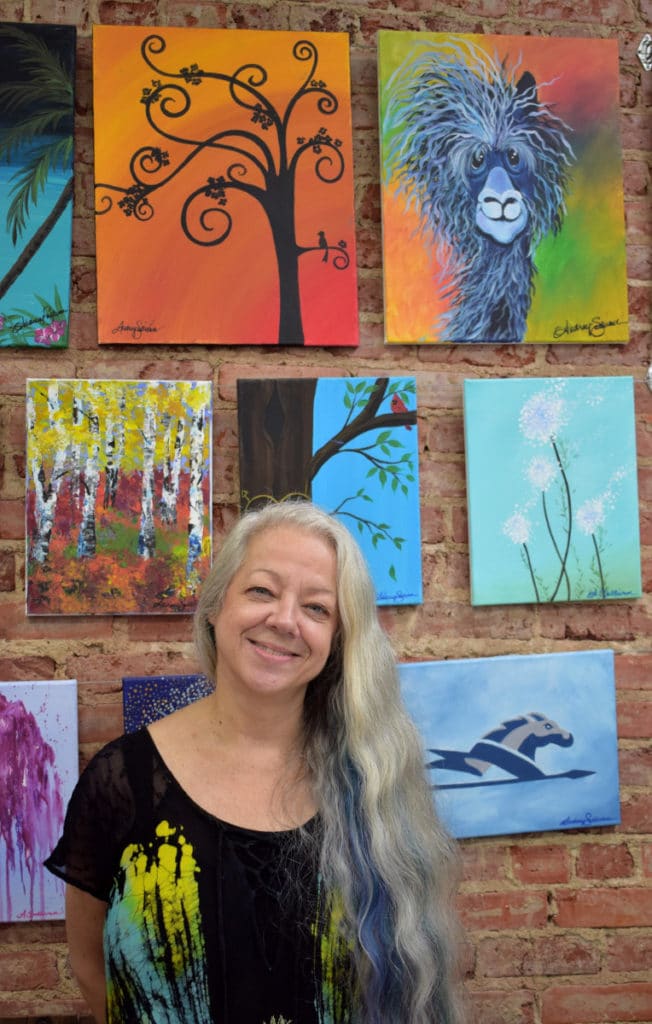 Birthday-themed paint parties for children were also a hit.
"Brandon was instrumental in connecting me with art teachers in the schools, which was very helpful," Sullivan says.
Another good decision was hiring an assistant, Lee Ann Shock.
"Hiring Lee Ann's the best thing I ever did," Sullivan notes. "She keeps the studio moving smoothly and also works well with Brandon."
Sullivan sees her SBDC business analyst as a member of the Red Door team.
"I really consider Brandon a member of our team," she says. "I keep him in the loop on any strategies we're working on, and whenever he feels he has something to contribute, he does. Brandon pulled his experience as an art teacher into my studio, and now I feel like we're doing really well."
In May, Red Door launched a new endeavor, an art gallery featuring the work of 20 local artists.
"The gallery is my next focus," Sullivan says. "We have 20 artists exhibiting here — the next question is how do we sell their work? We hope the community will see us as the go-to place for gifts and holiday shopping, but we can't count on that."
Sullivan's looking to SBDC for assistance in marketing her new gallery.
"I think SBDC will be huge in helping us with that," she adds. "We actually just shipped out our first piece last week — someone saw it on Facebook and wanted to buy it."
Sullivan understands the importance of having the right support team on board.
"You know your business, but if you don't have the right people to help you support that business — whether it's marketing, sales or social media — you may not succeed," she adds. "Things are definitely looking up in our studio, and I attribute SBDC with helping us make that happen."
Sullivan doesn't hesitate to recommend SBDC.
"If you're thinking about opening a business, it's wise to reach out to SBDC first," she concludes. "They offer a really important service that helps our whole community."