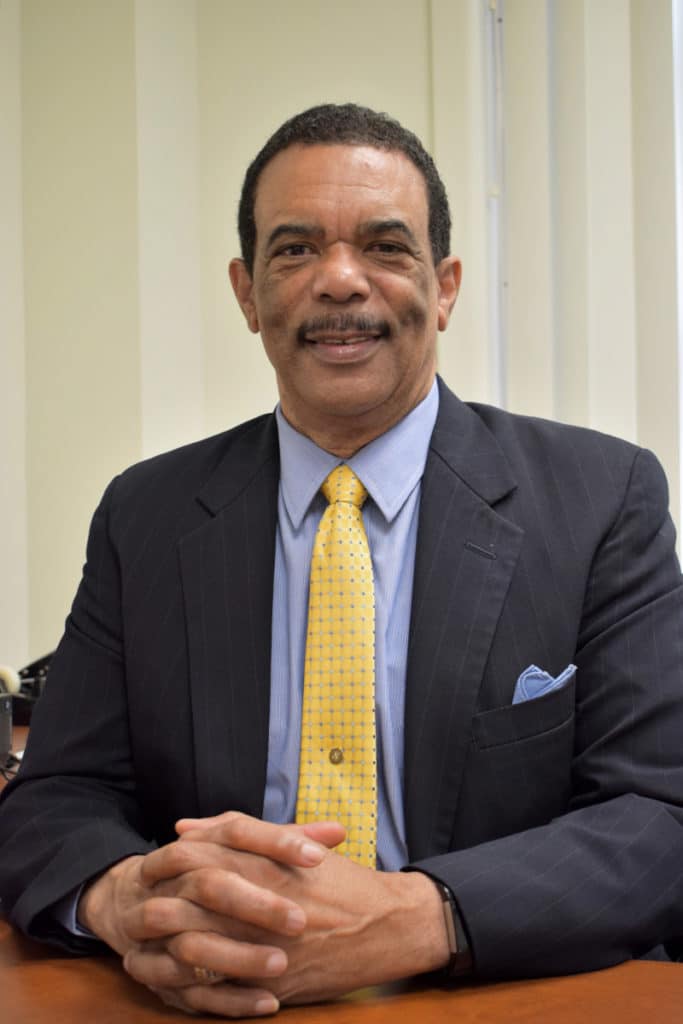 In mid-March the Longwood Small Business Development Center (SBDC) took on COVID-19 by assisting small business owners with emergency funding and other concerns. In recent months, SBDC consultants have noted a surprising trend: new businesses were being launched despite the pandemic.
"Even in a pandemic there are new opportunities," SBDC Business Analyst Michael Scales says. "When you have a down economy, some doors close, but other doors open up."
Scales, who works in Martinsville in SBDC's Western Region, has helped launch six new businesses since the pandemic began.
During 2020 Scales has worked with 55 different business owners in the Western Region and helped them obtain $1,369,852 in COVID relief funding. He also helped retain 226 jobs during the pandemic.
Scales described the success of several businesses in the Martinsville region.
"As people get laid off, they don't buy new cars," Scales explains.
That opened an opportunity for Nick's Auto LLC.
"In synergy with its repairs, the shop offered inspections," Scales reports. "If brakes didn't pass inspection, for instance, the repair shop would fix them."
That, in turn, established a customer base.
"When the economy does turn around and customers buy new vehicles, they'll have that repair shop on their radar for repair work," he adds.
That, Scales explains, is a prime example of creative thinking.
"I don't tell clients to think outside the box anymore," he says. "I tell them to think of an idea, look for a pattern, then connect the dots."
Connecting those dots also boosts sales for existing businesses.
"Many clients increased sales by being creative," Scales adds.
Scales cited Shindig, an Uptown Martinsville restaurant that lacked sidewalk space for socially distanced outdoor dining.
"Owner Will Pearson solved that problem by replacing the front window of his downtown restaurant with a garage door," Scales relates. "Opening the garage door converted the building into a partially open dining space."
Scales continually encourages clients to look for creative solutions.
"COVID has forced us to do this," he adds.
Sometimes it's as simple as finding a new direction.
"Spunky's Spa boards dogs," Scales notes. "I advised the owner to take fliers to our local soccer complex that draws fans from all over the state. These fans often bring the whole family. With reliable boarding nearby, dogs can come too."
That new direction helped increase Spunky's canine client base.
Another new business, Books & Crannies, opened just before the pandemic hit.
"I encouraged owner Deshanta Hairston to market the bookstore online," Scales says. "COVID pushed her into it, and sales increased significantly even during the shutdown."
Scales, who also teaches a course on creative thinking at the local community college, is gratified to see what he teaches put to practical use.
"This is a great incubation period for new ideas; we're literally rethinking everything we do," Scales concludes. "I really believe the most important role SBDC can play during this pandemic is to help people identify the opportunities that will help them succeed."