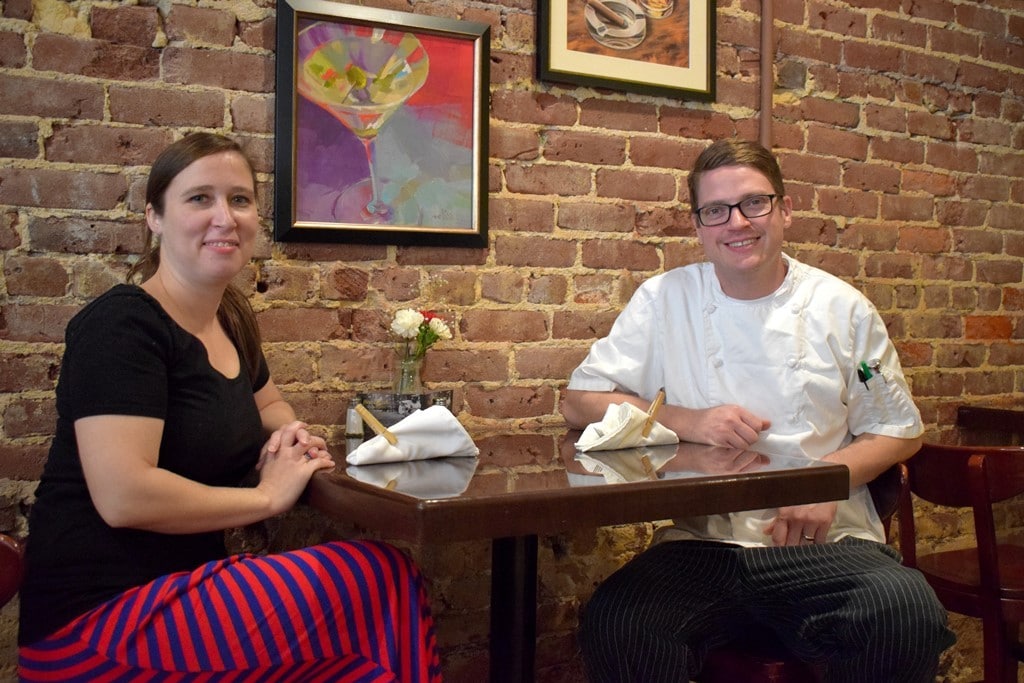 Laurie Allen always said she'd marry a chef. Four years ago she did and in the process realized another dream when she and husband Sam opened their own restaurant in Blackstone.
"Sam grew up in Blackstone, and I'm from Vermont," she says. "We've been in the restaurant business for years, but Sam's dream was to have his own restaurant."
A chef trained in French cuisine, Sam acquired his culinary training at the New England Culinary Institute (NECI).
"We were co-owners of a restaurant in Chapel Hill with two other gentlemen when we heard about the Blackstone restaurant for sale," Laurie says.
The Allens decided to buy the Blackstone restaurant for two reasons — to be near family and to own their own business.
"We'd lived in cities for 15 years, so it's really nice to be in a small town," Laurie adds. "We love it!"
Laurie admits that making the change from an urban to small town business model did take some adjustments.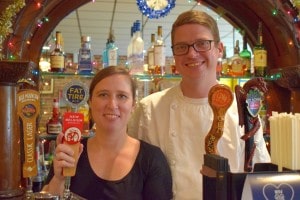 "Blackstone and Chapel Hill are very different places," she says.
The first step was to rename some of their menu choices.
"It was a challenge at first to try new things here," she says with a smile. "A classic French name can be hard for the servers to pronounce, so a lot of times we just change the names on the menu. If it sounds too 'hoity-toity,' nobody wants it. We didn't want that kind of feeling."
To help the couple get off to a good start, Sam's mother recommended a visit with the Longwood Small Business Development Center (SBDC).
"We ended up chatting with SBDC consultant Gary Shanaberger, and he gave us a lot of information on a number of things," Laurie says. "The business part of a company is something a lot of people don't know. SBDC's program was a huge help to us."
Shanaberger helped the new business owners develop their business plan.
"That's the most difficult part of starting a business," Laurie says
Although the Allens did not take out a loan since they felt they had saved enough to make their business work, the business plan SBDC helped them create proved helpful.
"The business part of a company is something a lot of people don't know. SBDC's program was a huge help to us."
— Laurie Allen
"It showed us what we needed to look for as far as numbers go and what we were projecting," she says.
The Corner Kitchen, which has eight to ten employees, has seen a significant increase in business since opening in June 2015, especially on Saturday nights.
"This year we had a steady stream of customers during the Christmas parade and a packed house after," Laurie says. "Last year, not so much."
The Allens credit their success to experience and the assistance provided by SBDC.
"Opening your own restaurant can be a scary prospect, so to have help from SBDC was amazing," Laurie concludes. "We've been welcomed by the community — that's very exciting for us."