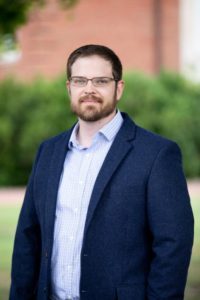 Jacob Dolence, a faculty member at the Longwood University Cormier Honors College and certified CO.STARTERS facilitator, is excited–and with good reason. As the first regional, virtual cohort of CO.STARTERS Core prepares to launch in the Southern Virginia area on August 18th, Dolence sees a future ripe with opportunities.
"There is so much promise for growth and innovation in this region. The work we are currently doing to build and support training and educational pipelines will be key," Dolence says. "By infusing innovative and entrepreneurial mindsets, we can help our region's residents of all ages to see themselves as creators, innovators, and problem solvers."
As Dolence further explains, attracting employers to the area is the ultimate goal: "We have a real opportunity to build linkages among people with innovative ideas for new businesses, existing industries in manufacturing, high value wood products, agriculture, and outdoor recreation, and emerging technologies. This will help smaller producers become more competitive nationally and create living wage jobs for communities," Dolence says.
Dolence, an avid lover of the outdoors, divides his free time between trail running, rock climbing and exploring Southern Virginia's growing network of gravel biking routes. These outdoor passions are assisted by the fact that Dolence has five state parks within 30 miles of his home in Farmville, Virginia. While Dolence loves spending time outdoors, he came to Southern Virginia to follow his passion for entrepreneurship.
Dolence has been working with growth-oriented startups for over seven years.
"I've been excited about entrepreneurship for a long time. While in college, two friends and I entered a business plan competition, won funding, and started an online business to help students buy and sell cheaper textbooks," Dolence recalls. "Reflecting upon what I learned the most from college, it was the experience of building a business to solve a problem," he adds.
Dolence also worked at Northern Arizona University and West Virginia University before arriving at Longwood as a faculty member in the Cormier Honors College. He quickly became involved with the Longwood Small Business Development Center and the SOVA Innovation Hub's efforts to build small business supports and enhance the entrepreneurship ecosystem in the Southern Virginia region.
According to Dolence, however, Virginia is unique in what it offers to young innovators and business startups. He says the "connectivity between different networks of support is amazing. If someone doesn't know an answer, chances are great they know who can help."
"I think the hospitality and willingness to help here is not something that is present everywhere. It seems like our local, more experienced entrepreneurs are happy and excited to help young people and new founders find success," Dolence adds.
The CO.STARTERS Core course materials have also been formatted to maximize your time and to provide the most knowledge and resources in the shortest amount of time.  
"The CO.STARTERS curriculum is very engaging and can really help participants to refine their business ideas, find customers, connect to support networks, and launch their businesses. The amount of time for one-on-one coaching is a big perk of the program," Dolence says. "I think the CO.STARTERS curriculum goes deep into each of the categories and allows participants to walk away with real value. An added benefit is getting connected to other founders in your community to share resources, discuss challenges, and envision bright futures."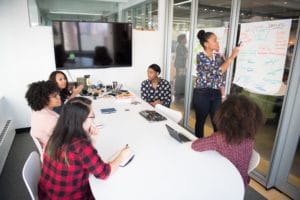 Amidst a region full of opportunities, a curriculum tailored for success, teachers who are themselves entrepreneurs and are invested in your growth and success, the only missing components on this list are you and your startup. Apply today for the CO.STARTERS Core 10-week program, launching August 18, 2021, or register for a 3-hour Get Started Workshop. 
Still on the fence about whether a startup in Virginia or CO.STARTERS is right for you? Jacob Dolence may have said it best: "If you want to solve a problem, work hard, and create something of value, it is for you." 
Visit https://sovainnovationhub.com/costarters to learn more and sign up today!