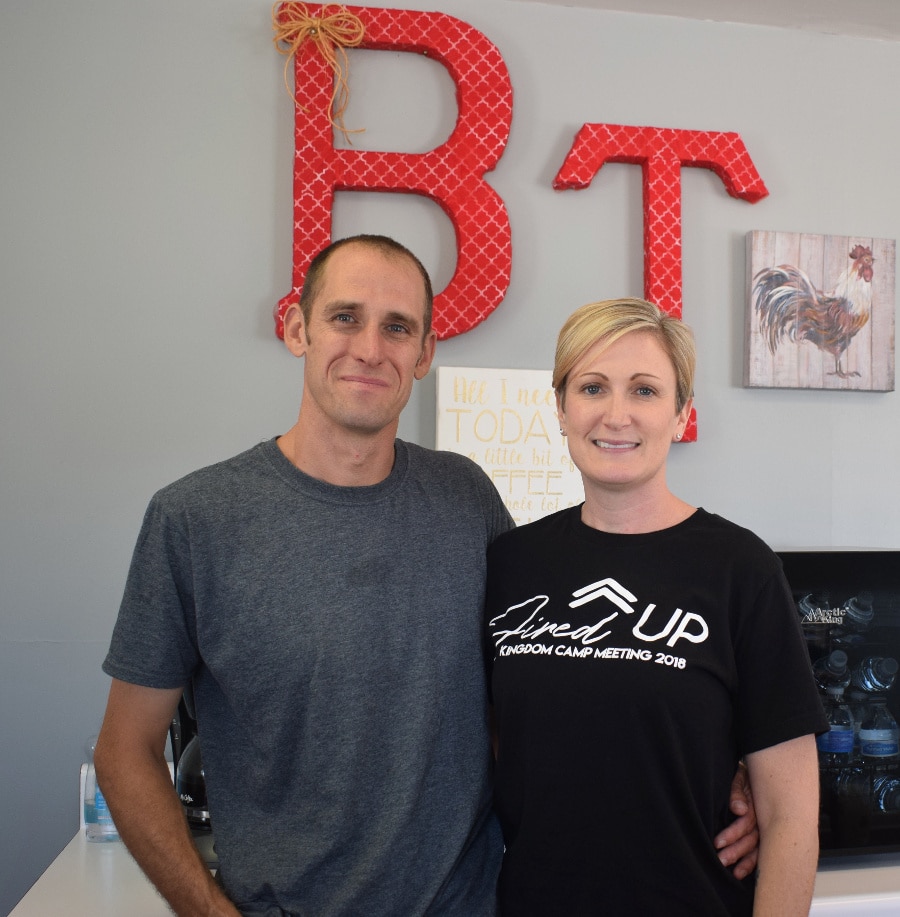 When David and Danielle Bappert purchased Buggy Top Utility Barns and Sheds, they wanted to make customer service a priority. To find out more about creating the top-notch business they had in mind, the Bapperts visited the Longwood Small Business Development Center (SBDC).
"I'd worked for Buggy Top for 18 years, so I knew the company," David says. "But there were a lot of things I didn't know about being a business owner."
The Bapperts called SBDC and set up an appointment.
"At SBDC we met Brandon Hennessey," David adds. "He did some projections for us to see if Buggy Top was a good business to purchase."
Projections were good, and the Bapperts purchased their Cumberland business in April of this year.
"Brandon really helped guide us through our business plan," Danielle says. "He did all the projections for us and showed us what a monthly budget would be."
With a business plan in hand, the Bapperts applied for funding.
"We got a business loan from BB&T," David adds.
To stay on top of their new business, the Bapperts took an SBDC startup class.
"We learned the basics of what was needed for a business," David relates. "In the SBDC class they also talked about money flow. We learned that being busy isn't always a good thing; you have to be making money too."
David and Danielle found SBDC's analytics on competition and marketing especially valuable.
"We're different from our competition because we're not a 'cookie-cutter' business," David says. "We build more customized buildings and sheds."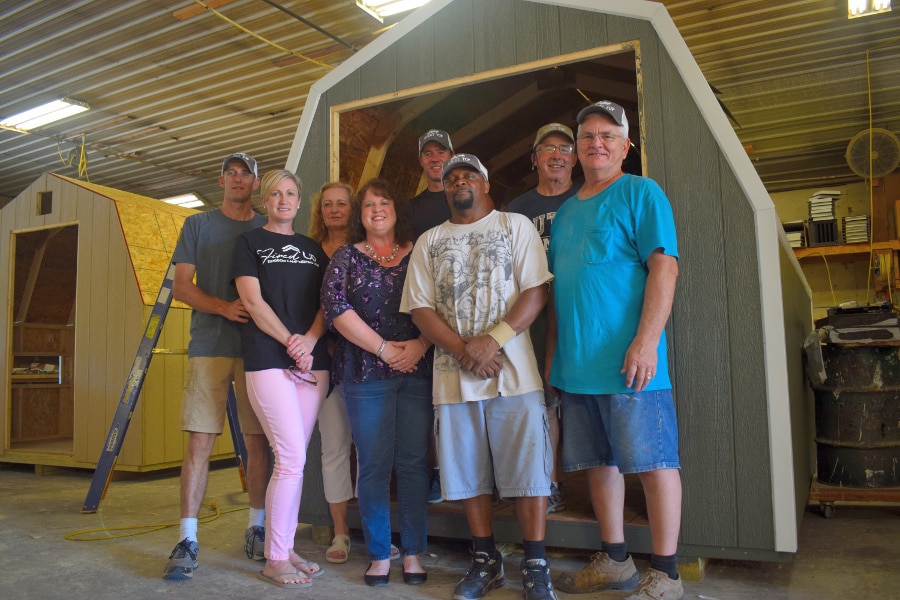 "Brandon helped us with a three-year growth plan that included marketing," Danielle adds. "We've started a Facebook page and redesigned our web page. That has helped tremendously."
In their SBDC class, the Bapperts learned that traditional advertising is also important.
"SBDC told us social media is good but don't forget newspaper ads," Danielle says.
Since making the connection with SBDC, the Bapperts believe they've gained valuable business insights.
"I bounce everything off Brandon," Danielle says. "He knows what works and what doesn't. He's helped us with our business cards — we even messaged him with a preview of our website to get his advice."
All of that advice — as the Bapperts were pleased to learn — was free.
"I was actually amazed that I didn't get charged for all those services," she says. "I don't think we'd have gotten very far without SBDC!"
David and Danielle are looking forward to growing their business with continued help from SBDC.
"One of the things in our three-year growth plan was to increase stock during the slower months," Danielle notes. "We plan to do that in January and February."
Delivery is another new venture.
"I'm the delivery man," David says. "It's nice to have that final touch and set up a building the way your customer wants it," he says.
As David and Danielle see it, being a top-notch business means staying on top of the game in customer satisfaction.
"Small businesses are the foundation of our economy," David concludes. "You might have big ideas, but you have to start small and grow. SBDC can help you do that."