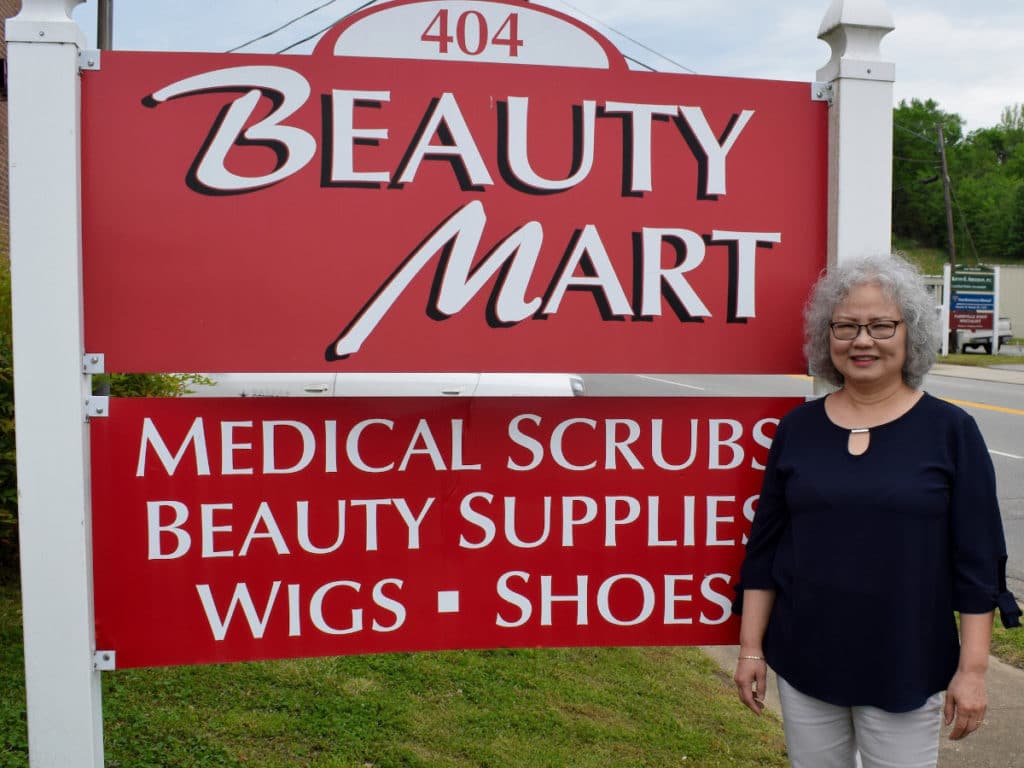 Sunae Pletcher started a beauty supply business 16 years ago with a loan from her cousin in Korea. Today she owns two stores in Farmville and plans to build another in the near future. Pletcher credits her business success to determination, hard work and a helping hand from the Longwood Small Business Development Center (SBDC).
"I always wanted to start a business, but my husband was in the military, and we had four young children," Pletcher explains. "We moved all over the country."
In 1998 Longwood University offered Pletcher's husband a job, and the family moved to Farmville.
Pletcher decided it was a good time for her to step into the business world. She started with a part time job in a beauty supply store.
"I loved it," she relates. "And I was good at what I was doing."
When that job ended in January 2003, Pletcher began to think about opening a business of her own. In March 2003 Pletcher opened her Beauty Mart store on East Third Street. Her business plan was simple: work hard, smile, and treat customers like family.
The plan worked, but Pletcher realized she needed help with business basics. That's when she paid a visit to the Longwood Small Business Development Center.
"I went to see Ken Copeland, who was SBDC director then, and he consulted with me every month for that whole first year. " she explains.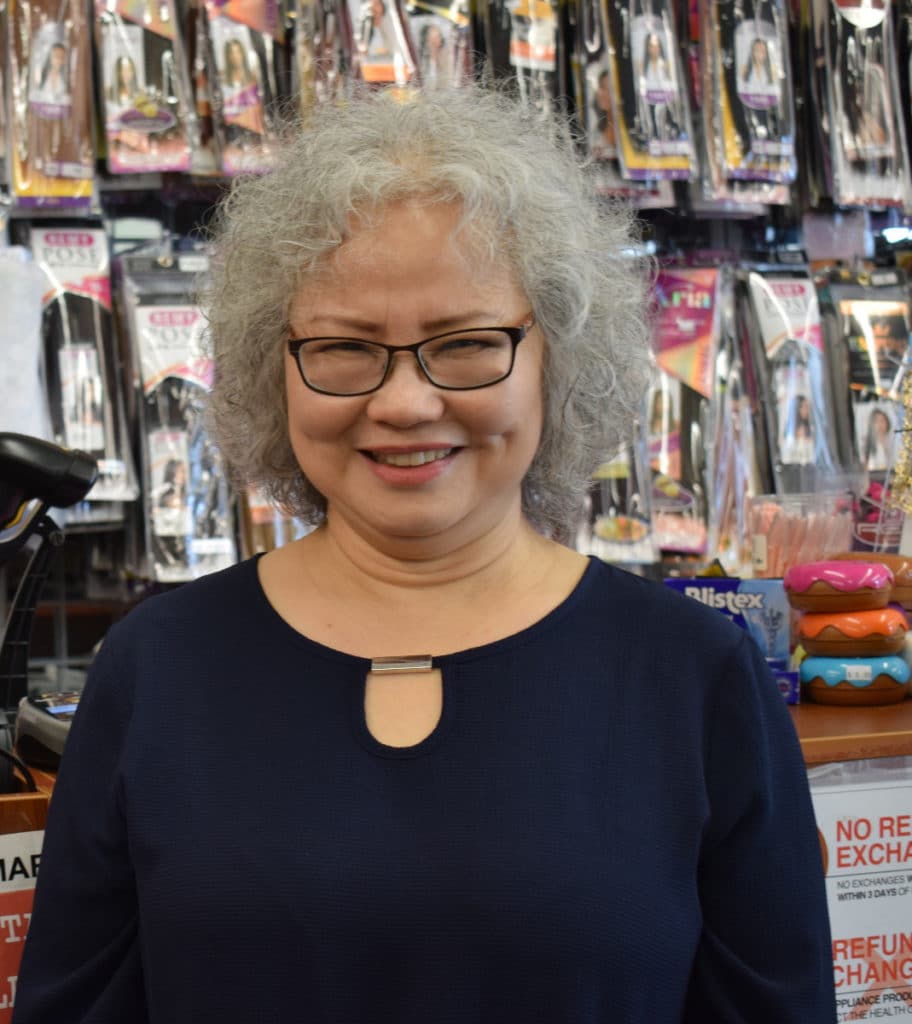 Pletcher credits SBDC with helping her business get off the ground and headed in the right direction.
Beauty Mart expanded its inventory from beauty products to men's clothing, shoes, women's clothing and wigs, and Pletcher continued to build on customer service.
"I always accommodate my customers," she says. "If something's not right, I'll re-order for them. I don't mind because I know they'll come back if they get good service."
Local churches soon learned about Pletcher's customer-friendly approach.
"I have a lot of church choirs that order matching outfits, like sports coats and dress shirts," she adds. "I keep a book with the church members' sizes and so forth to make it easier for them. If you have to travel to Richmond to shop and something's not right, it takes a lot of gas and time to fix it."
As sales continued to increase, Pletcher decided it was time to open a second location in the College Plaza Shopping Center.
Beauty and Fashion soon became a thriving shop in the shopping center.
In both stores, Pletcher continues to rely on the basic tenets of her business plan.
"I work hard," she affirms. "We're open seven days a week — that's been going on for 16 years now."
Personally clocking between 40 and 60 hours a week, Pletcher believes a dedicated work ethic has contributed to her success.
"Nothing is free," she adds. "You have to work at it."
Still, for Pletcher, business is a labor of love.
"I like people to feel comfortable in my stores — like a family," she says.
Pletcher is already making plans to expand that family with a larger store location.
"In the new store, I'll also create several new jobs," she adds.
Currently Pletcher has six employees, one who's been on the job 13 years.
"I take good care of my employees," she says.
Pletcher knows that training and retaining good employees correlates to business success.
"Every single year our sales have increased," she adds.
Last year total sales topped $850,000.
Today's success, Pletcher believes, started with that helping hand from SBDC 16 years ago. Recently Pletcher presented Longwood SBDC Executive Director Sheri McGuire with a contribution of $1,000.
"I believe in giving back, and I feel that I owe SBDC a lot," Pletcher concludes. "They helped me in the beginning, and I am forever grateful for that help."