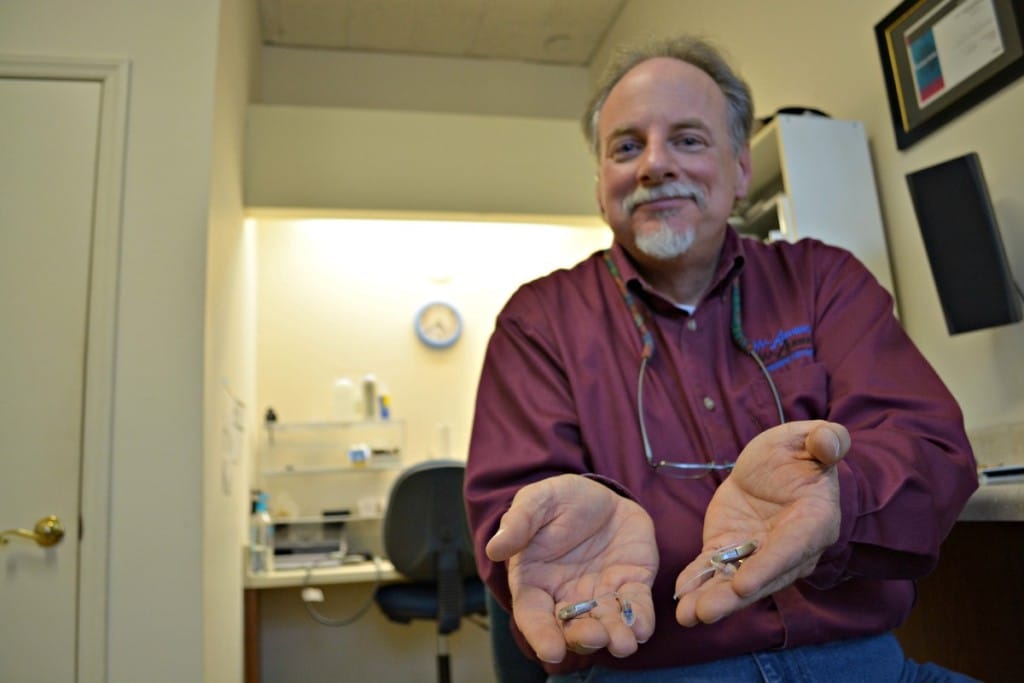 Paul Ashbrook can still remember the moment a three-year-old client sitting in his office heard her parents' voices clearly for the first time. The look on her face, and the joyous reactions of the family members in the room are ingrained his memory. "It was priceless," he says. "It was just one of those moments that was absolutely priceless."
Paul, a Navy veteran, who earned his master's in audiology from Radford University, opened his practice in Martinsville in January of 2003. Almost 13 years later, Ashbrook Audiology is still going strong, though the practice, as well as Martinsville itself, has experienced more than its fair share of ups and downs during that time, most due to the extreme effects of the Great Recession which hit the area early and lingered long. Fortunately for Paul, he had an ally and a resource in the Longwood Small Business Development Center (SBDC). Dick Ephgrave, former director of the SBDC's Martinsville office, has walked alongside Paul for almost every step of the way.
"My relationship with Paul has definitely been a marathon, and not a sprint," Dick says. "Ashbrook Audiology has been a client of mine for over 10 years which is very unusual in the SBDC world. My theory on working with clients is that I stay with them for as long as we both agree they need me. During our relationship, Paul has experienced the good times, the bad times and the very bad times. Through it all, he has demonstrated that quality of unwavering persistence that makes small businesses so great."
When Paul and Dick first met, Paul had only been in business a few years and had just opened a second office in Danville. Beginning to worry that the business had not been prepared to support the additional costs of a second office, he knew he had to seek counsel and make a plan.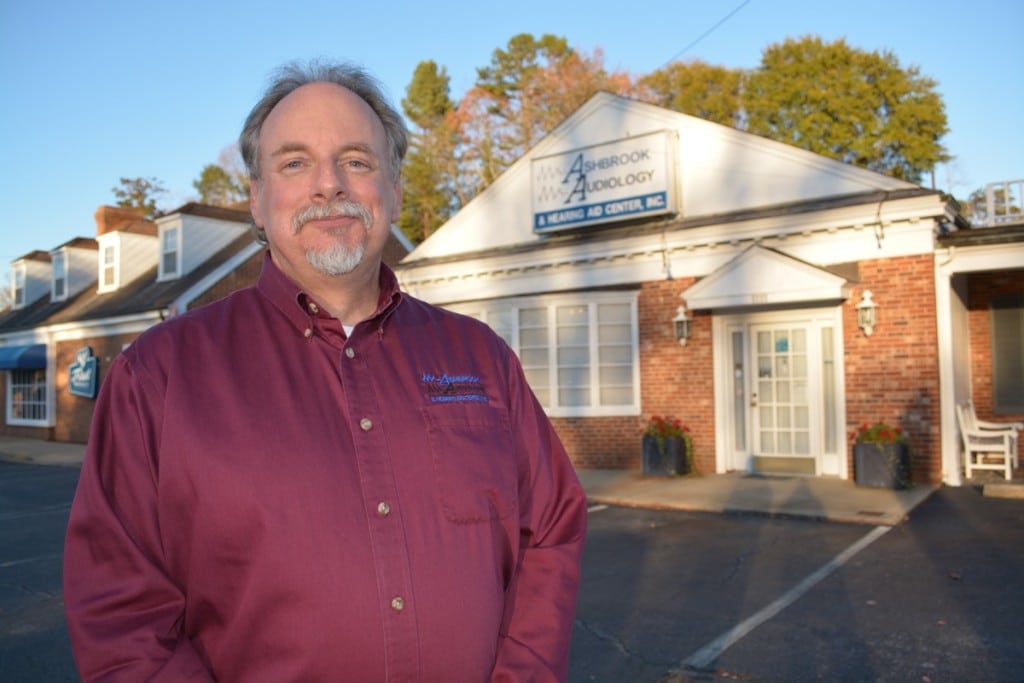 "I had to learn the hard way," Paul says. "I didn't take business classes; many small business owners don't." A fact which makes the resources and guidance offered by the SBDC truly invaluable. Dick was able to help Paul tweak his business model and create clear financial projections and goals.
According to Dick, "The two biggest challenges Paul has faced in the time he has been in business were cutting expenses in the face of the recession and finding financing to keep his business afloat during the rough periods."
Thanks to Paul's persistence and Dick's guidance, Ashbrook Audiology successfully weathered the brunt of the economic downturn. Today they support four, full-time employees and serve their clients from three locations. "Even through the toughest times," says Paul, "I am proud to say that we never, not once, missed a payroll."
Despite the fact that Martinsville was hit so severely by the woes of recession, Paul is adamant that it is an excellent place to live and do business.
"I know the place. I've been lucky to travel and visit many many places around the country and I've just found no place better than Martinsville. It's a great town, a great place to live and a great place to raise a family. It has so much to offer," Paul says.
These days things are looking up, not only for Martinsville but also for Ashbrook Audiology.  "We've survived," says Paul. "We're still here, growing and getting better all the time. I'm helping people every day in some way, shape or form. I'm giving them back something they've lost. There's just nothing more rewarding than being able to do that."