When:
June 8, 2016 @ 10:00 am – 1:00 pm
2016-06-08T10:00:00-04:00
2016-06-08T13:00:00-04:00
Where:
Community Center
212 Wood Brothers Dr
Stuart, VA 24171
USA

Cost:
$35.00 (See Payment Policy)
Contact:
Jennifer Baldwin
434-395-2086
An Introduction to GrowthWheel® and how to get a 360° perspective on your business
Entrepreneurs and business owners, are you challenged to keep up with the daily routines in your business, knowing you need to do more to focus on growth, but uncertain what to do?  GrowthWheel® is a hands-on, action-oriented program designed to help entrepreneurs at all stages overcome their barriers to growth.
Join Michael Duncan, a serial entrepreneur and SBDC Advisor, for a three hour introduction to the GrowthWheel toolbox designed to help early stage and growth companies get focus, set an agenda, make decisions and take action.
All businesses, from pre-venture start-ups to established enterprises, must address four key challenges. They need:  an attractive business concept, lasting customer relations, profitable operations, and
a strong organization.
Attendees will participate in a hands-on workshop introducing the GrowthWheel toolkit, identify your priorities, and will get a sense of how empowering it can be to work with a Certified GrowthWheel® Advisor.
How will GrowthWheel help your business?
Supports the decision making that we do every day.
Supplies a visual toolkit for dialogue, focus, agenda setting, decision-making and action taking.
Provides a simple action oriented process to help you grow.
Stays true to the way most entrepreneurs think and work.
Helps companies determine which areas to focus on to strengthen and grow their business.
Gives an alternative to the conventional business plan.
What's included?
Selection of GrowthWheel PDF Tools including: 360 Screening, Worksheets and Articles.
A networking lunch will be provided from 12:00 Noon – 1:00PM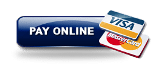 Payment Policy
Classes that require a fee must be paid in advance and you must pre-register online! We now accept VISA & MasterCard!  No cash, fees are non-refundable.