When:
October 14, 2015 @ 2:00 pm – 5:00 pm
2015-10-14T14:00:00-04:00
2015-10-14T17:00:00-04:00
Where:
Hopewell Library-HMA Room
209 E Cawson St
Hopewell, VA 23860
USA

The Hopewell Downtown Partnership in collaboration with the Crater Small Business Development Center of Longwood University will host a seminar geared towards Retail and Restaurant Businesses.
Independent retailers and restaurants are the heart and soul of small towns and main streets across Virginia. Successful retailers build vibrant downtown destinations, but they face unique challenges ranging from inventory control, advertising, merchandising and staffing, to big box competition. This seminar will provide tools to help define and differentiate your customer, master retailing basics, build your brand, and market/advertise. Merchandising strategy and demonstrations – including window displays will be available.
Marc Willson brings 35 years of experience to bear helping retail, restaurant and tourism-related small businesses refine and promote their concepts to the public. In 1975, Marc started his retail career as co-owner of the largest distributor of Earth Shoes in the U.S. Since then he has held executive positions with retailers such as Britches of Georgetowne, Crown Books, Circuit City, The Bicycle Exchange, Ecampus.com and Storetrax, Inc. Most recently, he traveled to Dallas, Texas to open the world's first energy efficiency store for Current Energy, LLC, a company funded by Ross Perot, Jr. Marc joined the SBDC in 2009 as a Retail Industry Consultant and has delivered over 70 seminars and assisted over 300 retailers throughout Virginia. Mr. Willson will focus on those who are in the Retail and Restaurant Industry.
SEATING IS LIMITED & REGISTRATION IS REQUIRED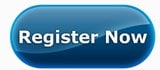 One-on-one appointments with Marc Willson will be available BY APPOINTMENT ONLY on October 15, 2015. Schedule your appointment with Pat Hood at (804) 518-2003 or hoodpa@longwood.edu.